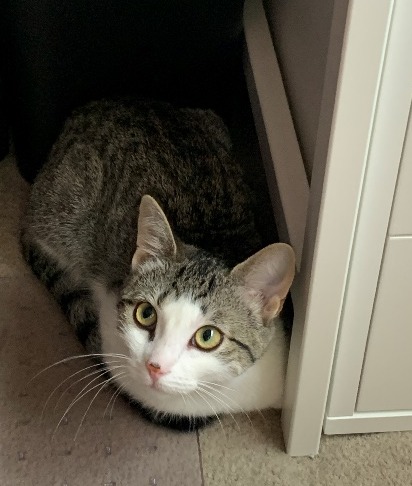 Seven month old Sprinkles is a lovely kitty princess who needs your patience and understanding as she settles into her new home. She's still a little nervous when making new friends, but we know she's going to love getting to know you.

When you're first introducing yourself to Sprinkles, she may hiss or hide in a cozy bed, but once you start to pet her she will begin to purr with happiness after a short while. Given a little more time, Sprinkles then adventures out of her hiding spot to see what's going on around her!

Sprinkles likes to play and explore when she thinks that nobody is watching her, and she loves to gaze out the window at the world outside.

A good way to earn Sprinkles' trust will be with play time (she has just discovered how fun a laser pointer is!), as well as food and treats, because Sprinkles has a fantastic appetite.

All that Sprinkles needs is your special attention to blossom into the beautifully confident kitty we know she can be.