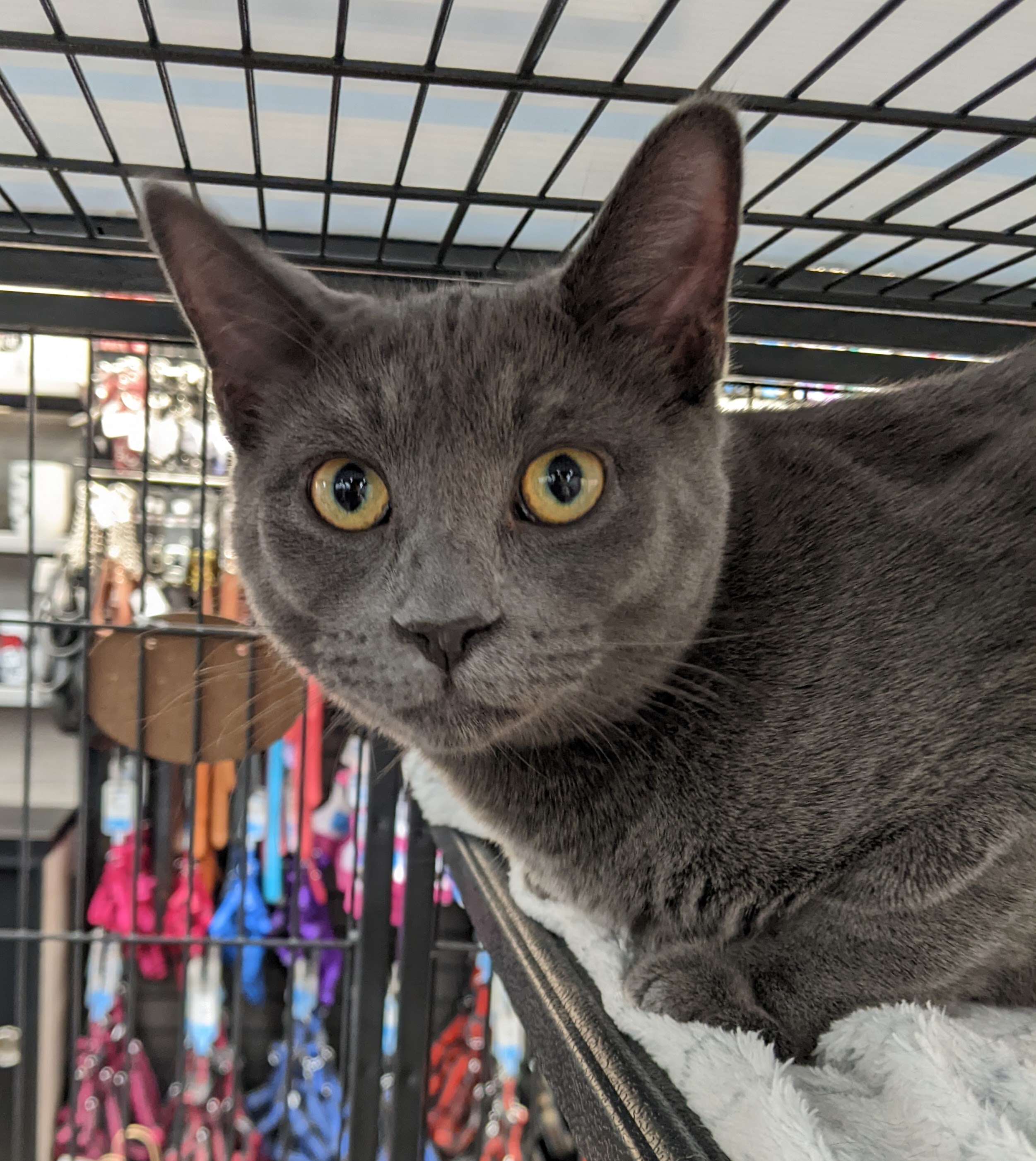 Four month old Maverick likes to be in the spotlight and a part of whatever is going on around him, he doesn't want to miss out on one moment of fun! Although shy at first, once Maverick settles in he will come right around with his new human friends.

You can often find Maverick snoozing on top of anything soft and fluffy - Blankets, cat trees, kitty beds, pretty much anywhere that he can sink down into and snooze.

When he's up and about, you'll know if Maverick is looking for attention, because he will cry out and call you to come and find him! This sweet guy doesn't want to accidently miss out on anything exciting that you might be doing.

Maverick's preferred way to relax is on top of your lap, on top of a soft blanket - He likes to be close by, especially if you have your phone out! He just can't get enough of watching the screen, and sometimes Maverick will even tap it with his little paws.

Maverick loves squeeze up tube treats.