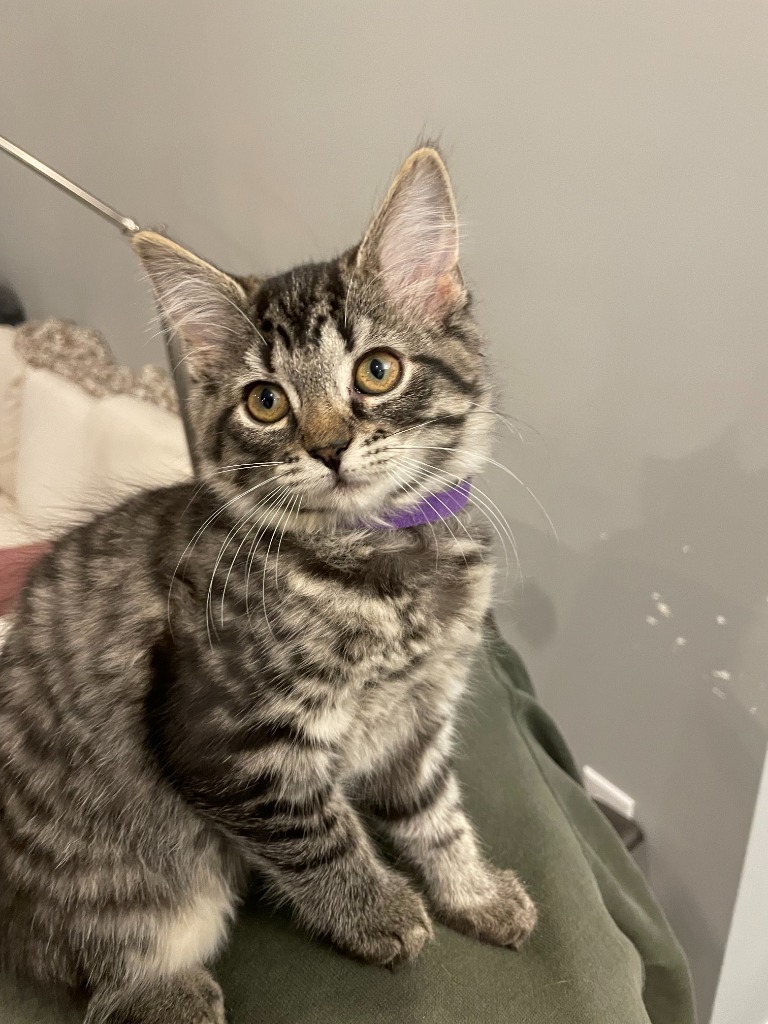 Three month old Georgia's as sweet as a peach and twice as nice! This pretty girl has oodles of energy to go around, she's extremely outgoing and is always running to and fro when she's playing her kitty games!

Georgia likes to get into anything you're doing, she'll hop in and out of your grocery bags, chase errant slips of paper, and just generally keep everyone around her laughing at her antics. Georgia likes to play with her siblings, but she's also perfectly content keeping herself occupied with a catnip mouse or wiggly wand toy, too.

Georgia enjoys a good petting session and has a rumbly purr when she's content, you'll usually get a snuggle out of her once she's tired herself out after a long day of play.

Georgia would absolutely thrive in a home where she can have tons of attention and lost of toys to keep herself busy, her favourite things to do are run, play, and climb like a monkey!