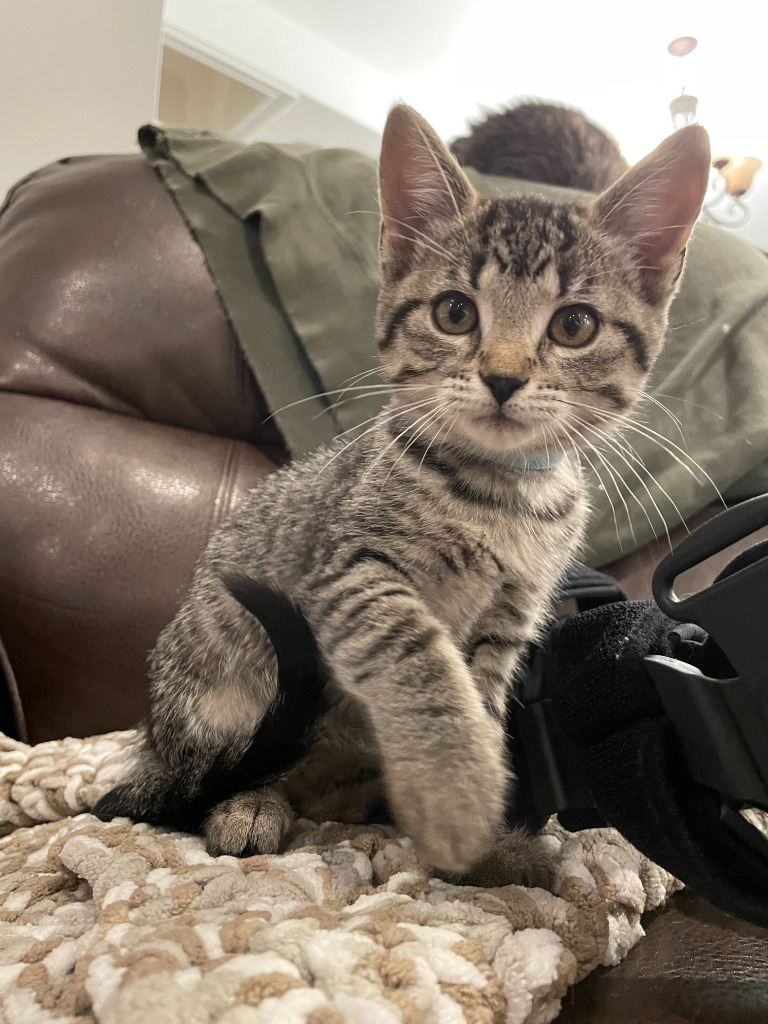 Three month old Jasper is ready to get out there into the big, wild world - If you've been hoping for a high energy, tons of fun kind of kitten to invite to join your family, then get ready to meet your perfect match!

When it comes to play time, Jasper is the expert! She loves to play with absolutely anything she can get her little paws on, from empty tissue boxes to plastic balls, wiggly wands to stuffed toys, balls of paper and everything in between! Suffice to say, if she can get her paws on it, Jasper will play with it.

After a long day of play, Jasper does finally manage to tire herself out, and that's when it's time for a cuddle with her favourite human friends. She lives by a 'Play hard, nap harder' motto, and Jasper loves it when you help her relax by petting her soft fur.

Jasper is looking for a forever home where she will get tons of attention, she thrives as the life of the party!