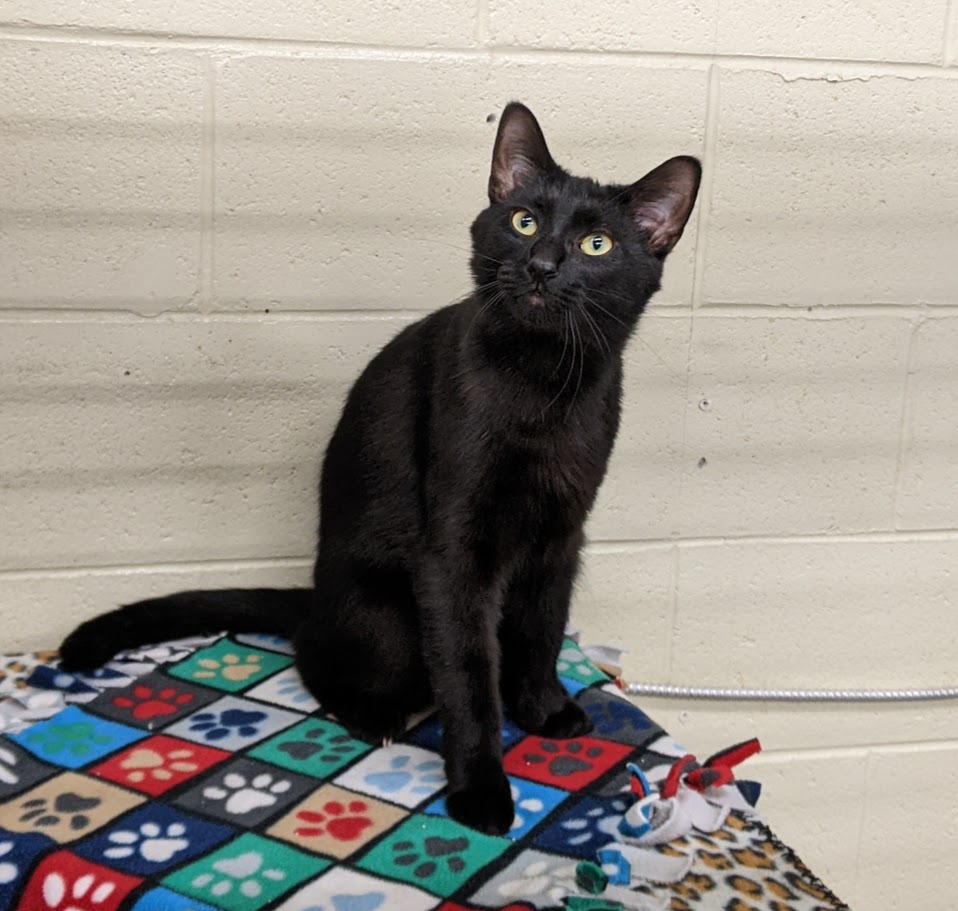 If you're looking for a tall, dark, n' handsome kitty with a 'the sky's the limit' attitude when it comes to playing and adventuring, look no further than 1 year old Malachai!

Malachai is the kind of kitty who thinks that it's his way, or the highway - When it's time to play nothing is going to stand between him and a catnip mouse, if he's ready for a snack he will let you know that his bowl is empty, and when he's had enough hanging out with his humans, Malachai will trot off to do his own thing!

When he's chatting, you may notice that Malachai uses a mix of growls and meows to communicate - That just seems to be his unique way of talking!

Malachai is a pretty independent dude who likes to entertain himself, but he still loves to enjoy a quiet moment with his family when he's not too busy monkeying around.

Cat trees and lots of toys will for sure be a must in Malachai's future forever home, he's one smart cookie and his curiosity pushes him to explore and find all sorts of new things to play with all the time!

Malachai is looking for a home with no young children.