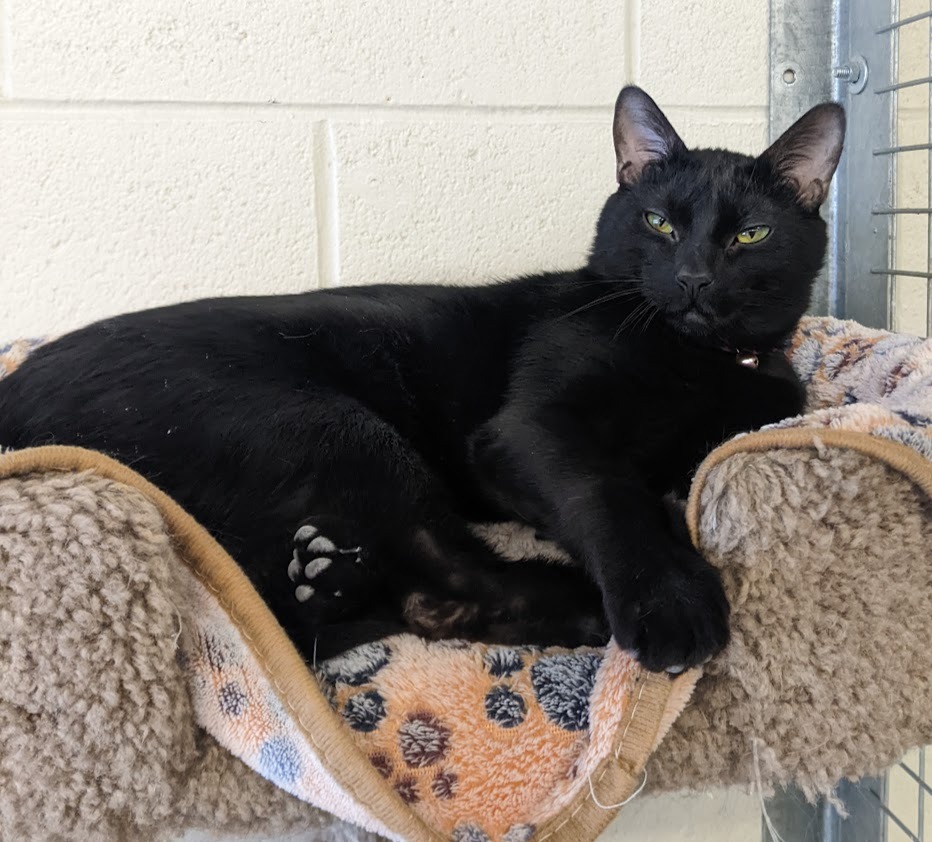 Two year old Sesame is a little dude with oodles of personality! Although he can be a bit on the shy side when meeting new folks, if you have a couple of cat toys to share and time to spend getting to know him, Sesame will be your best friend in no time at all.

Once Sesame is comfortable around you, you'll get to see this silly dude's playful and enthusiastic spirit - Some of Sesame's favourite hobbies are monkeying around with his cat friends, or with his human friends! Sesame is always ready to play, and he's even happier if you have a wiggly wand he can chase, or a laser pointer.

Once he's worked some of his youthul kitten-like energy off, Sesame enjoys slowing down to relax with you. Sesame likes to have his head and shoulders massaged, and sometimes he will stick his tail straight up in the air and shake it back and forth when he gets excited!

Sesame gets along well with other cats and grew up as a part of a huge family. He is good with children, but is frightened easily if they are loud or overly rambunctious.