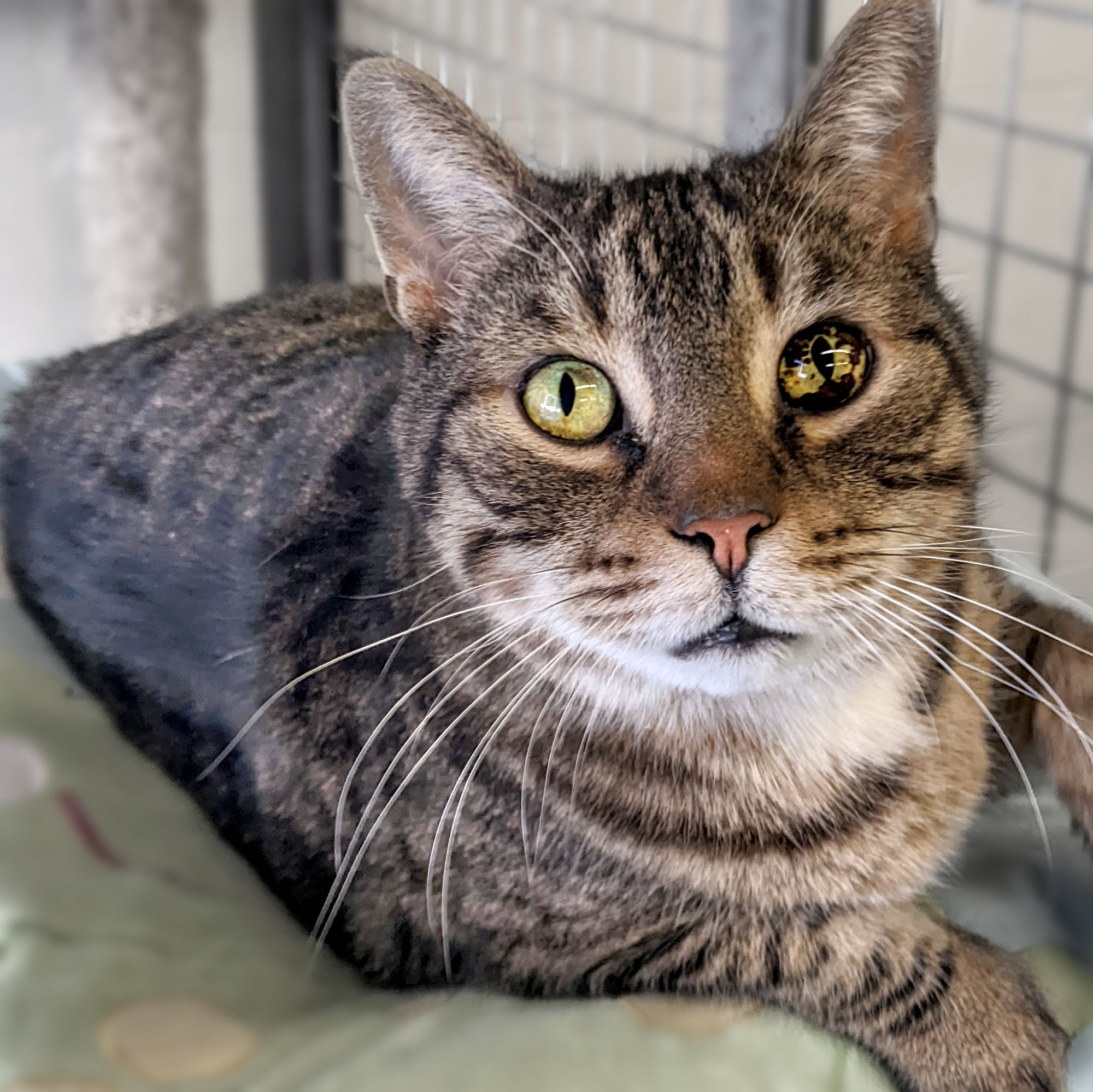 Eight year old Tiny Tim is one half of a perfectly bonded pair, he is looking for his forever home alongside his sister, Venus!

We know what you're thinking - For a dude named Tiny Tim, this guy's pretty not-tiny! Rest assured, Tiny Tim's generous physique just means that he's extra good for spending all day long cuddled up with him in your arms.

Tiny Tim is everybody's best friend, he's a talker with a talent for making everyone around him smile! One of his favourite things to do is to toddle up and plonk himself directly in front of you, so that you can't miss him as you're going about your chores - As far as Tiny Tim is concerned, there's always time to relax and hang out, and he's determined to make sure you take lots of breaks throughout the day. There's nothing that Tiny Tim loves more than to be the center of attention, he would absolutely spend all day by your side if you let him. He's a total softie.

Tiny Tim is working on losing weight to better his health. In his future forever home, it would be best if Tiny Tim's family kept him on a healthy diet to continue his weight loss adventure.

Tiny Tim gets along great with children, and is curious about other cats.