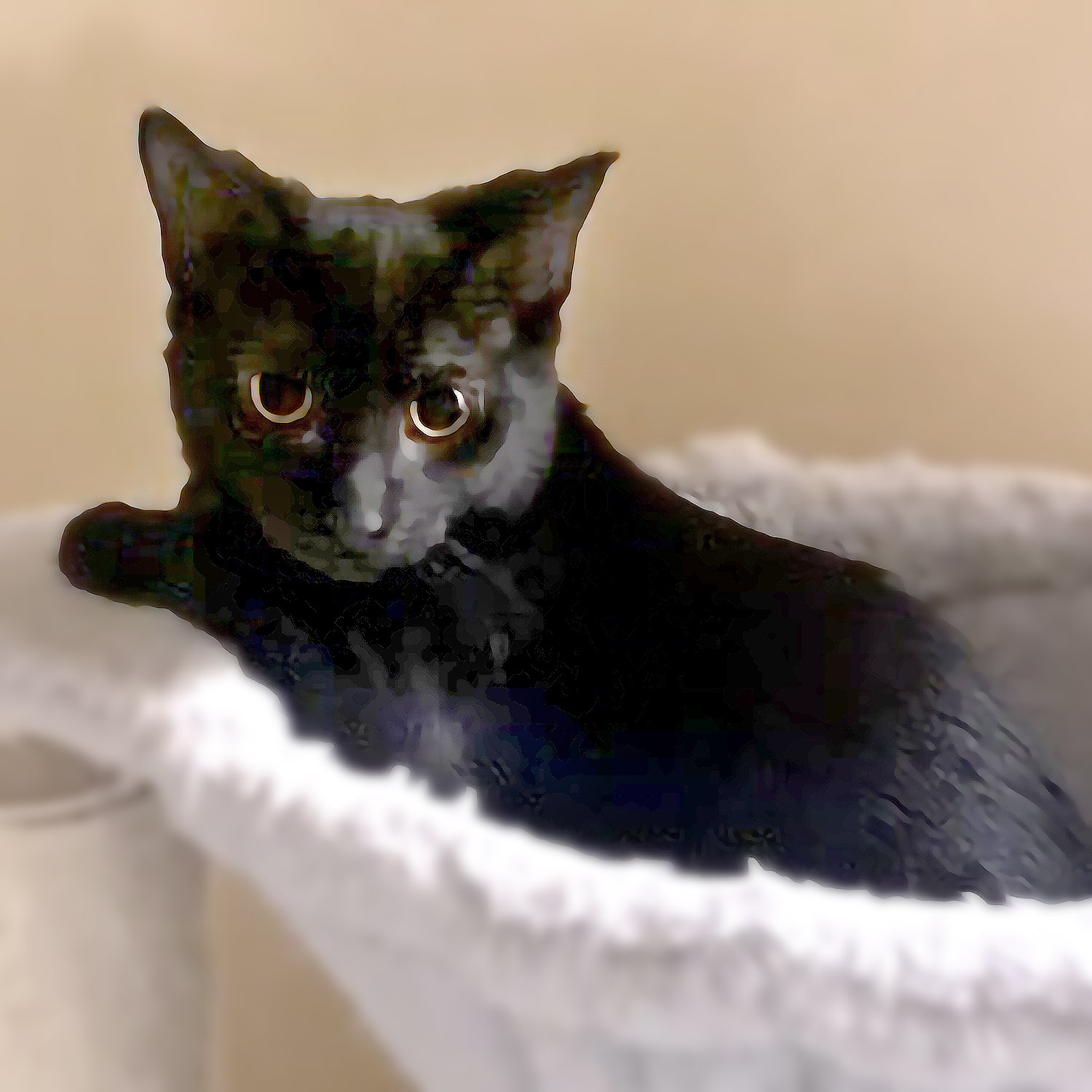 Seven month old Sadie is the perfect princess of a kitty, she loves to play with her toys, climb kitty trees, and hop into boxes to monkey around!

When you're first getting to know Sadie, you will get the impression that she's a bit shy - And, while that's true, Sadie is a totally different kitty once she's comfortable with you! Give Sadie a bit of patience as she warms up to you, and you'll be best friends for life.

Sadie's favourite place to be is right by your side, especially at night. She can't think of a coziest place to sleep than curled up close to you, safe and warm.

There isn't a mean bone in Sadie's body, she is gentle, kind, and all around wonderful.

Sadie needs to be adopted into a home that has another kitty to keep her company, or she needs to be adopted with a friend. She LOVES to have company, and she would be very lonely on her own.