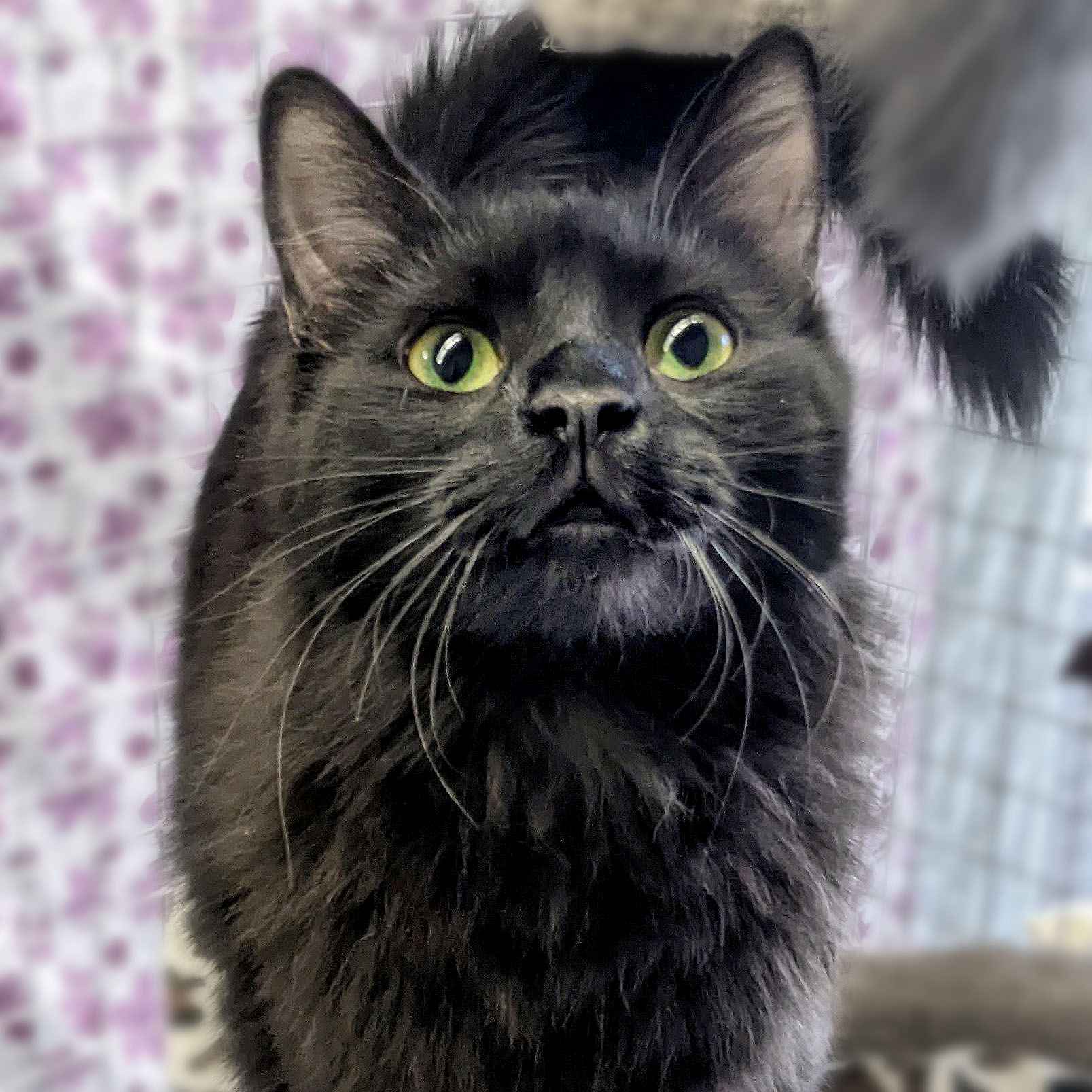 Nine month old Felix is half of a perfectly bonded pair, he is looking for his forever home alongside his brother, Rossi!

Felix is cuddly, playful, and full of beans! If you're looking for the perfect mix of silly and snuggly, you'll definitely want to spend some time with this dude and get to know him.

Felix has a BIG purr that he uses whenever he can, whether he's snuggling or playing, you'll know that he's having the time of his life by his huge rumble. When it's time to party and play, Felix isn't picky with what toys he has - One of his favourite things to do, in fact, is to bat his treats around on the floor like a game before eating them! Other than his treats, Felix also loves to play with bouncy balls and springs that go flying when he smacks them, but honestly, he's just happy as a clam as long as you're by his side.

Felix enjoys having his soft fur pet and will even let you get a belly rub in if he really likes you. Oftentimes, he will come right over and lay next to (or on top of) you in order to get your attention.

Felix gets along great with other cats, and would love to be your new buddy!