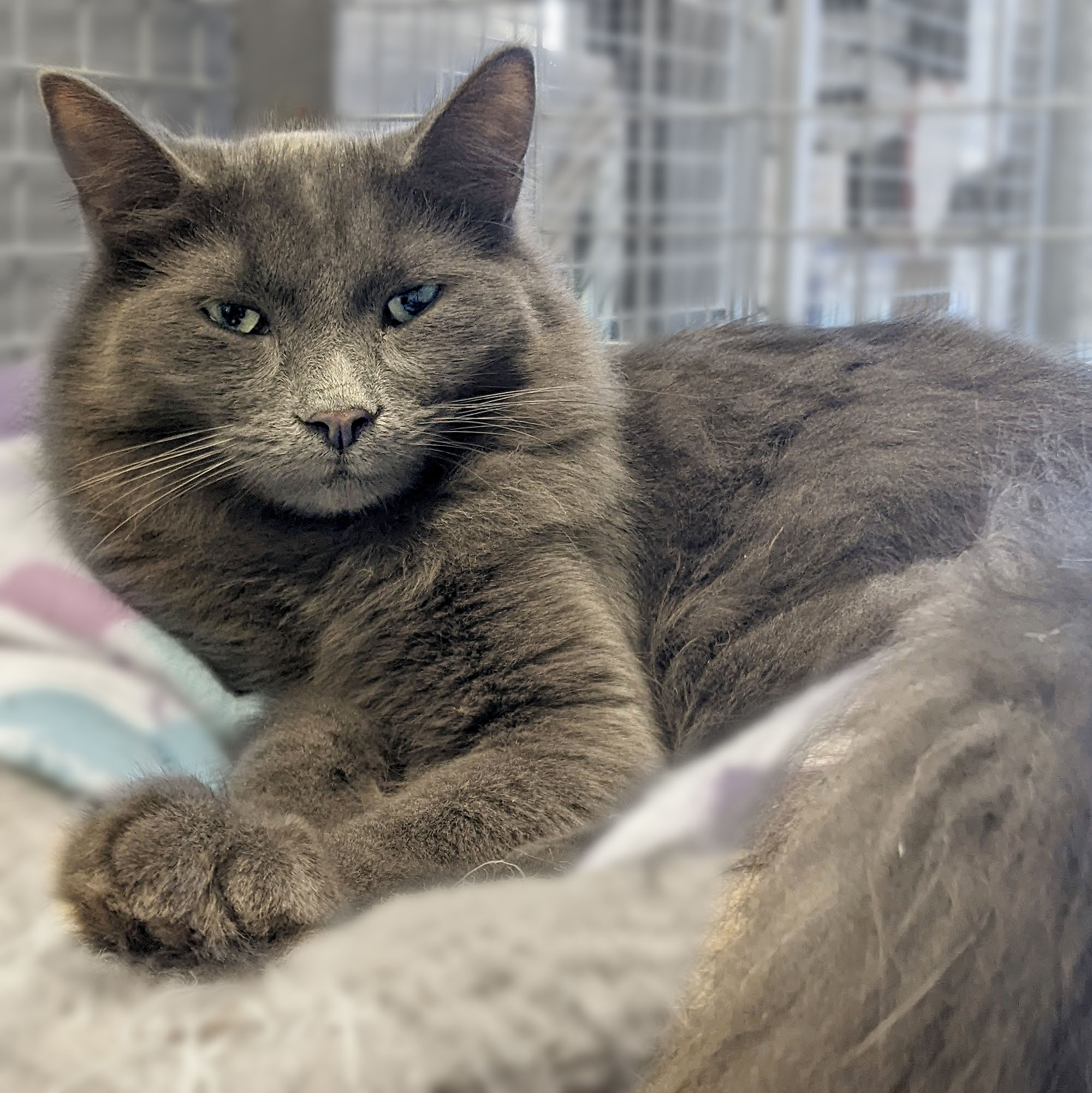 Nine month old Rossi is one half of a perfectly bonded pair, he needs to find his forever home alongside his brother, Felix!

Rossi is an incredibly gorgeous, absolutely wonderful little kitten who is still a bit shy when he's getting to know new people. After growing up outside in a huge colony, Rossi is understandably a little hesitant when encountering new things - But, just allow him your patience and love as he settles in, and Rossi will let you hear that sweet purr of his in no time. The way to Rossi's heart is with play time, exciting toys, and games!

Once Rossi is comfortable, his energy and zest for life is practically unmatched, he's a real party animal! We often find him and Felix galavanting around the room with their mouths full of whatever toys they could carry and so much liveliness that you just can't help but grin from ear to ear at their antics.

Rossi would be thrilled if you spoiled him with lots of toys, catnip, and treats as he continues to build his confidence with us humans. He's also a big fan of watching bird videos on Youtube, and grooming his brother all day long.

Rossi loves other cats, and has yet to meet a kitty friend he doesn't like.