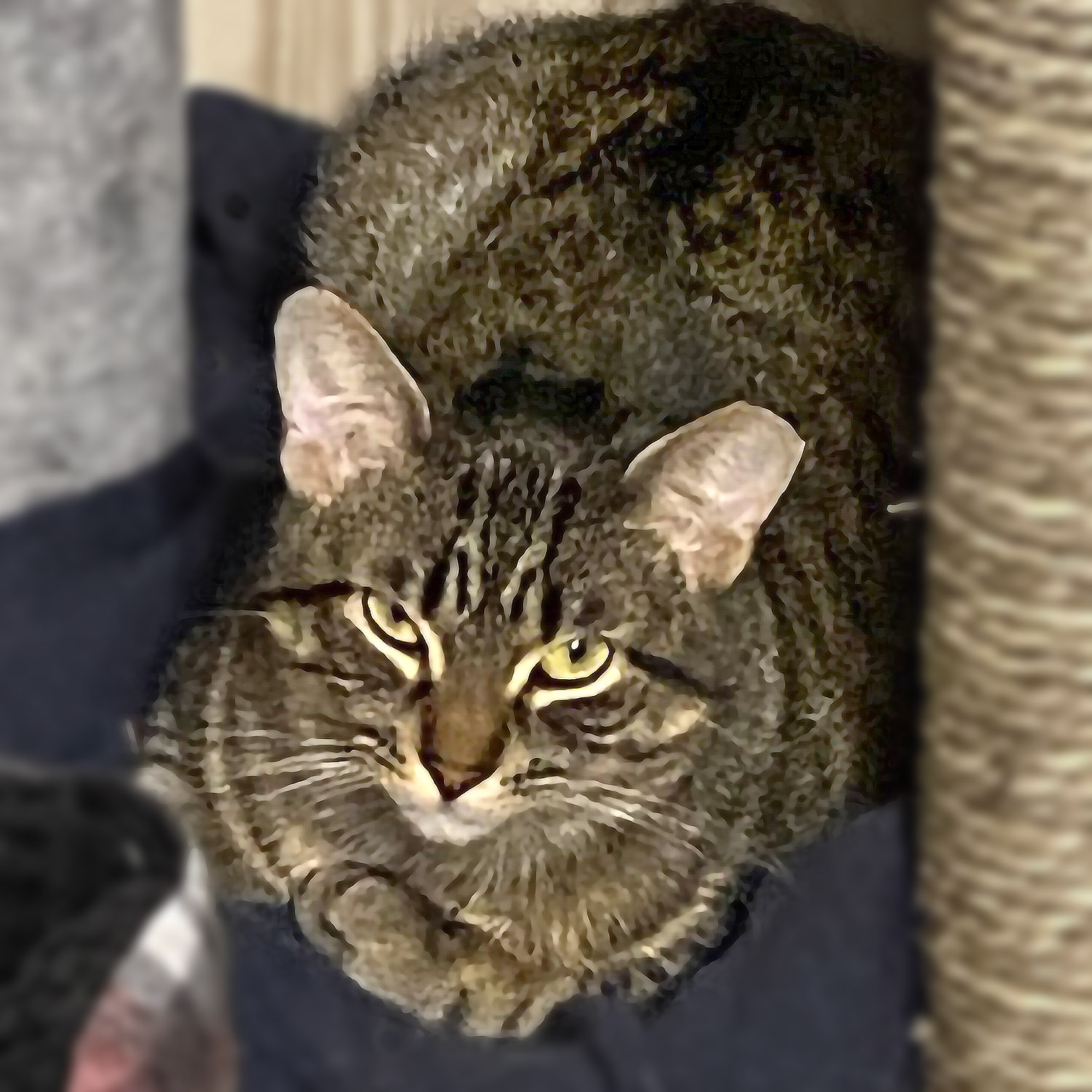 Sweetheart is one half of a perfectly bonded pair, she needs to find her forever home alongside her sister, Fuzzy!

When three year old Sweetheart was first rescued from outside alongside Fuzzy, neither of these two girls knew what to think about the change of scenery - They had no idea what this whole 'indoor living' thing was, but we're extremely happy to report that after some time and patience, Sweetheart and Fuzzy are as happy as can be, safe and warm and off of the streets!

Sweetheart just loves to be loved, she is always looking for another pat on the head or a back rub. She genuinely can't get enough attention, and will even sometimes cheekily lick and nip at your hands to let you know that snuggle time isn't over! Of course, there isn't a mean bone in Sweetheart's body, so it's easy to spend all day by her side.

You will often find Sweetheart cuddled up close to Fuzzy, these kitties are two peas in a pod and just adore each other's company. After everything they have been through outside, it's totally understandable that Sweetheart and Fuzzy have forged a wonderful bond with one another - They're best friends! Some of their favourite spots to sleep are in their cat tree, in a cozy bed, or just on top of each other.

Sweetheart is a big fan of play time, and she'd never say no to a cat nip toy or two.

Whoever ends up taking Sweetheart and Fuzzy home is in for a world of affection, that's for sure!