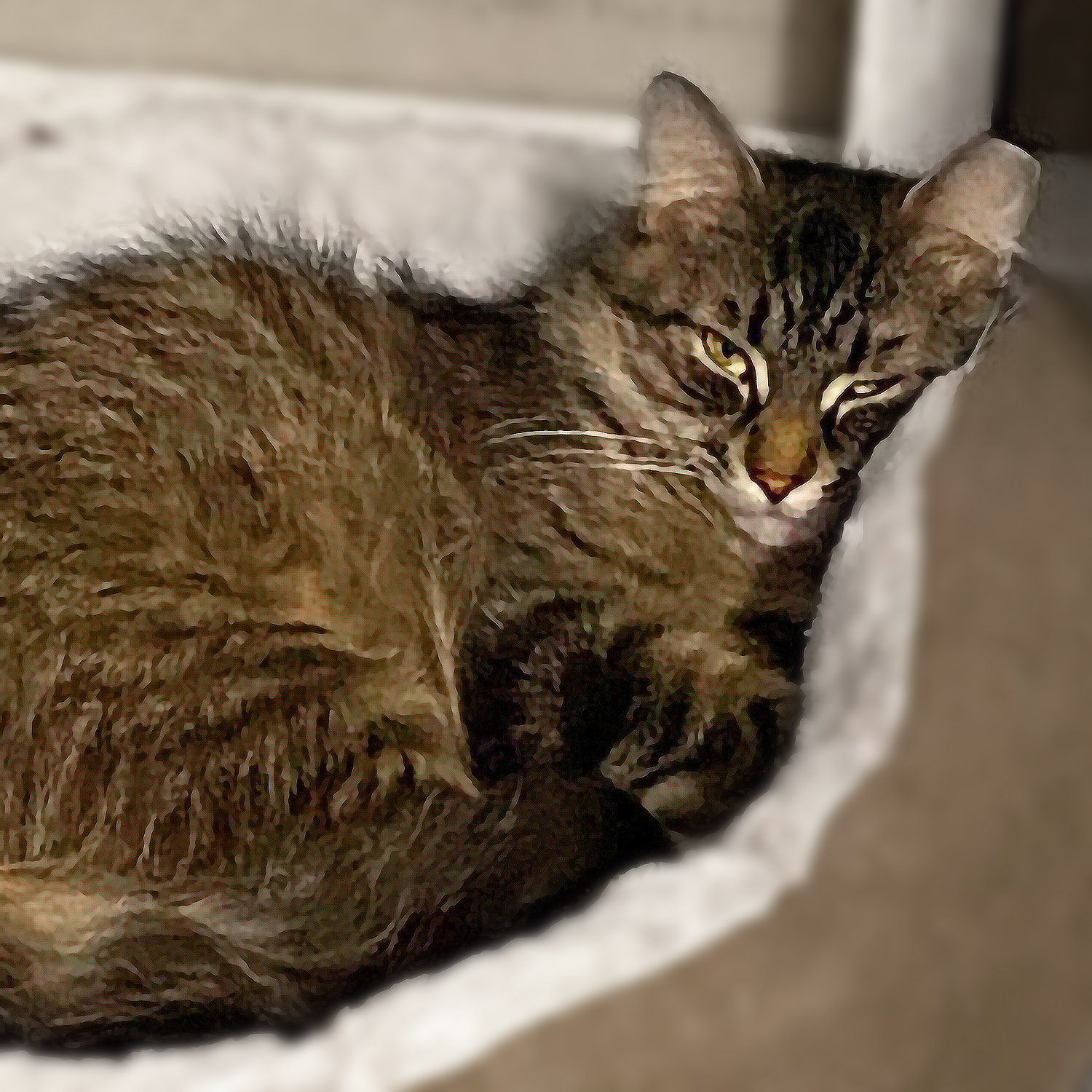 Three year old Fuzzy is one half of a perfectly bonded pair, she needs to find her forever home alongside her sister, Sweetheart!

Fuzzy originally lived outside with Sweetheart, and at first, Fuzzy just didn't know what to think about houses and the humans that live in them - But, after lots of love and patience in their foster home, both of these girls have come to adore their new cushy indoor lives. Fuzzy knows that she and Sweetheart are safe and sound at last!

If you're looking for a kitty who will keep you company all day long, look no further than Fuzzy, because this gal thrives off of attention. Fuzzy could spend all day soaking up the love with Sweetheart by her side, and she's always happy for you to pet or massage her beautiful tabby fur. Fuzzy will often show her affection by peppering your hands with little kisses and pecks!

When it's time to play, Fuzzy enjoys monkeying around with cat toys, or climbing her favourite cat tree. If she gets tuckered out, you'll usually find her snuggled up somewhere with Sweetheart, whether they're in the cat tree or in a bed curled up for a nap.

Fuzzy is a great eater, and she loves to have her wet food as well as her favourite Temptations treats.

Between Fuzzy and Sweetheart, whoever is lucky enough to adopt this pair is sure to have the most amazing friends around.