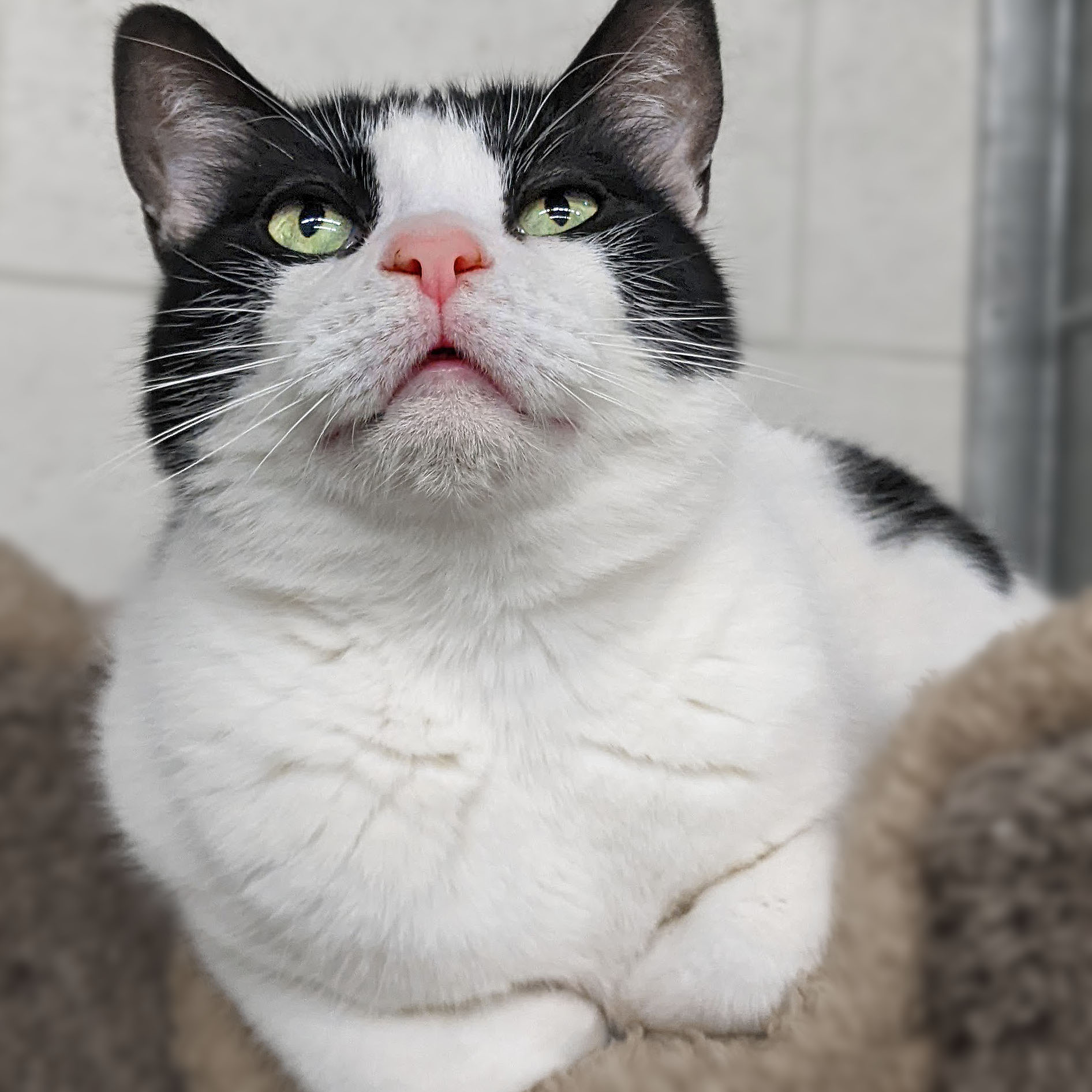 Despite the name, 3 year old 'Little' Pete has a big personality to share!

This silly tuxedo can be timid when meeting new folks, but as long as you allow Little Pete the time to get to know you, you're going to have a charming friend by your side before you know it.

Once Little Pete is comfortable around you, he's got quite the 'king of the castle' attitude - He has no problem perching royally at the top of a cat tree or stepping across your feet to get your attention, looking at you with those gorgeous green eyes and as if saying 'Well? Is it time for treats, to play, or for us to hang out?'

As much as Little Pete likes to pretend he's stoic, he actually really loves having his human friends around for company. He just puts up a tough exterior for show!

Little Pete isn't a 'snuggle up on your lap' type of kitty yet, but he loves to play games with you, especially with laser pointers and wiggly feather wands.

One of Little Pete's favourite hobbies is to sit with a kitty or human friend and watch TV, especially bird videos. Little Pete gets along okay with other cats, but he can sometimes be dominant with other big males.