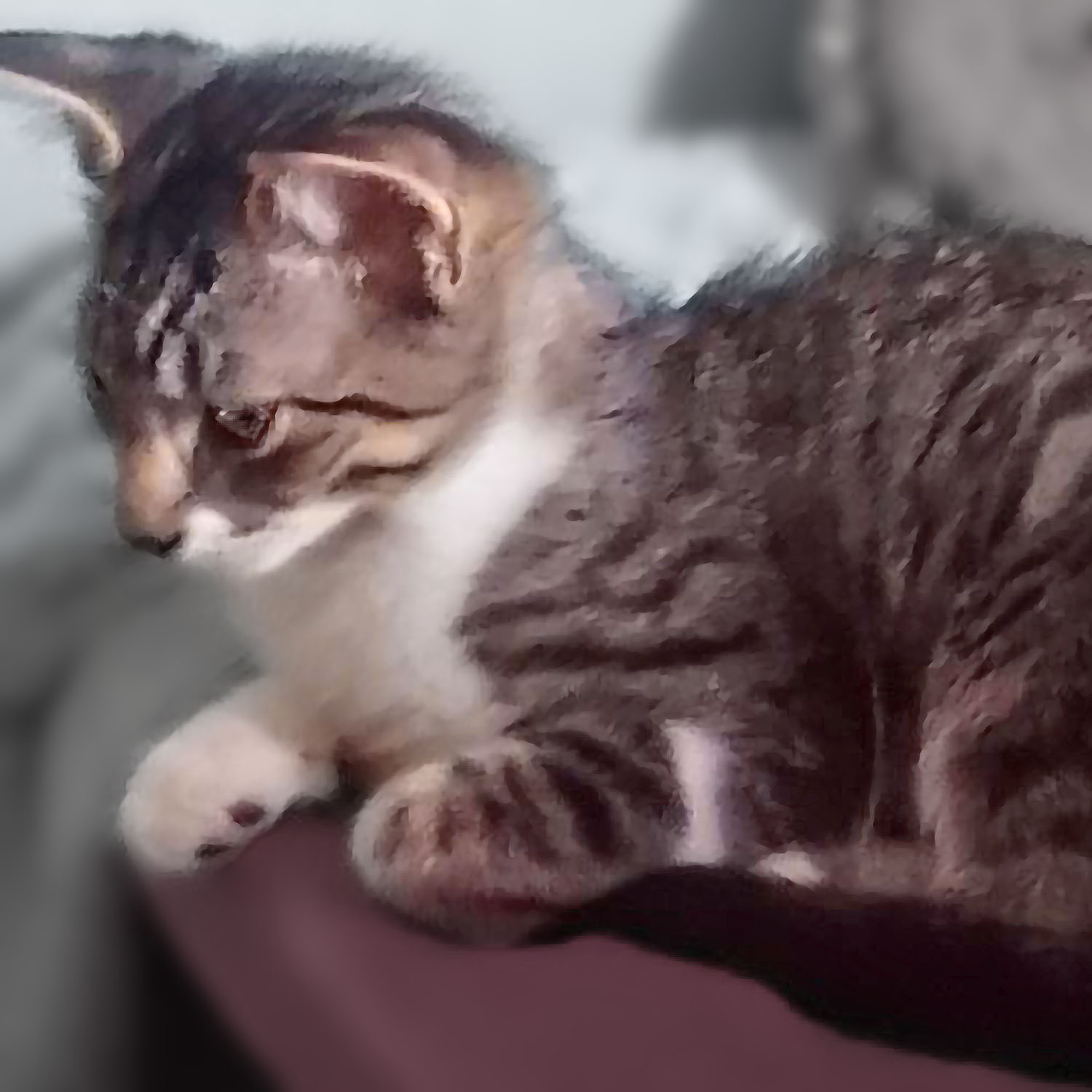 Four month old Little Jetti got his name thanks to his incredible athletic ability and speed - He's got energy to burn and move like a rocket, literally 'jetting' around the place! Being the smallest kitty out of his litter has done nothing to slow this guy down, he's so full of love.

Although Jetti can be a little shy when he's meeting new people, he just needs you to be patient as he gets his feet under him, and then you'll be on the right track.

When he's not zipping around the home, you can often find Jetti playing with his siblings, or napping in the sun.
All things considered,

Jetti is actually quite a relaxed kitten when he isn't running a race. He is super sweet, and has a fondness of sticking close to your side.