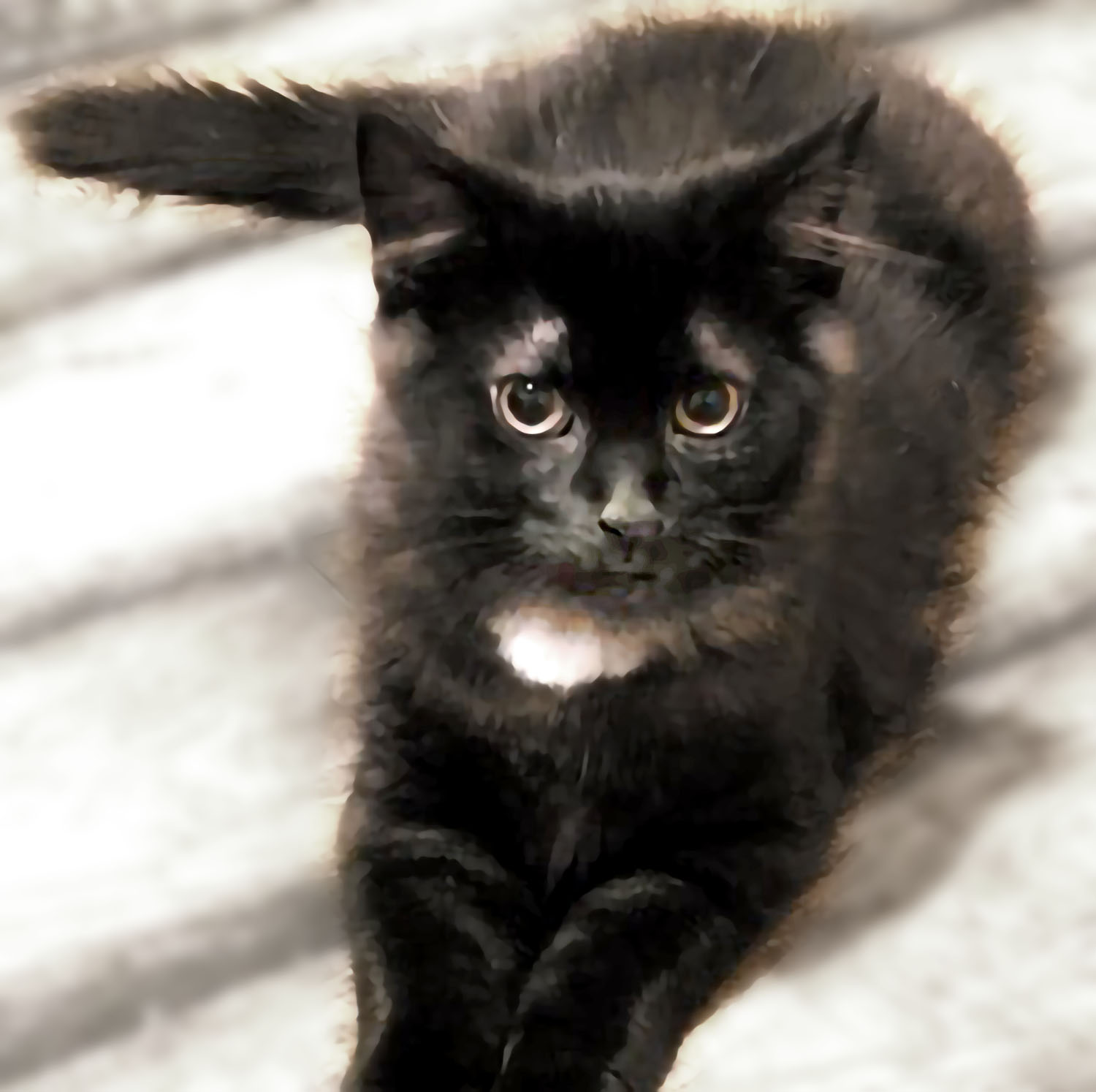 Four month old Blaze is a shy little dude, but he's no less sweet for it! All he needs is your help to grow his confidence day by day, and you'll have yourself a best friend in no time at all.
When it comes to play time, Blaze is your go-to kitty buddy - He has recently learned how much he loves to play with laser pointers, plastic springs, stuffed catnip mice, and everything in between! He also likes to join his siblings for play time, or to share some treats.
Once he's ready to relax, Blaze will stretch out on a cozy bed and get in a nap before it's time to play again.
Blaze is a great eater who likes to make sure that all dishes are neat and tidy by the time he's done snacking!