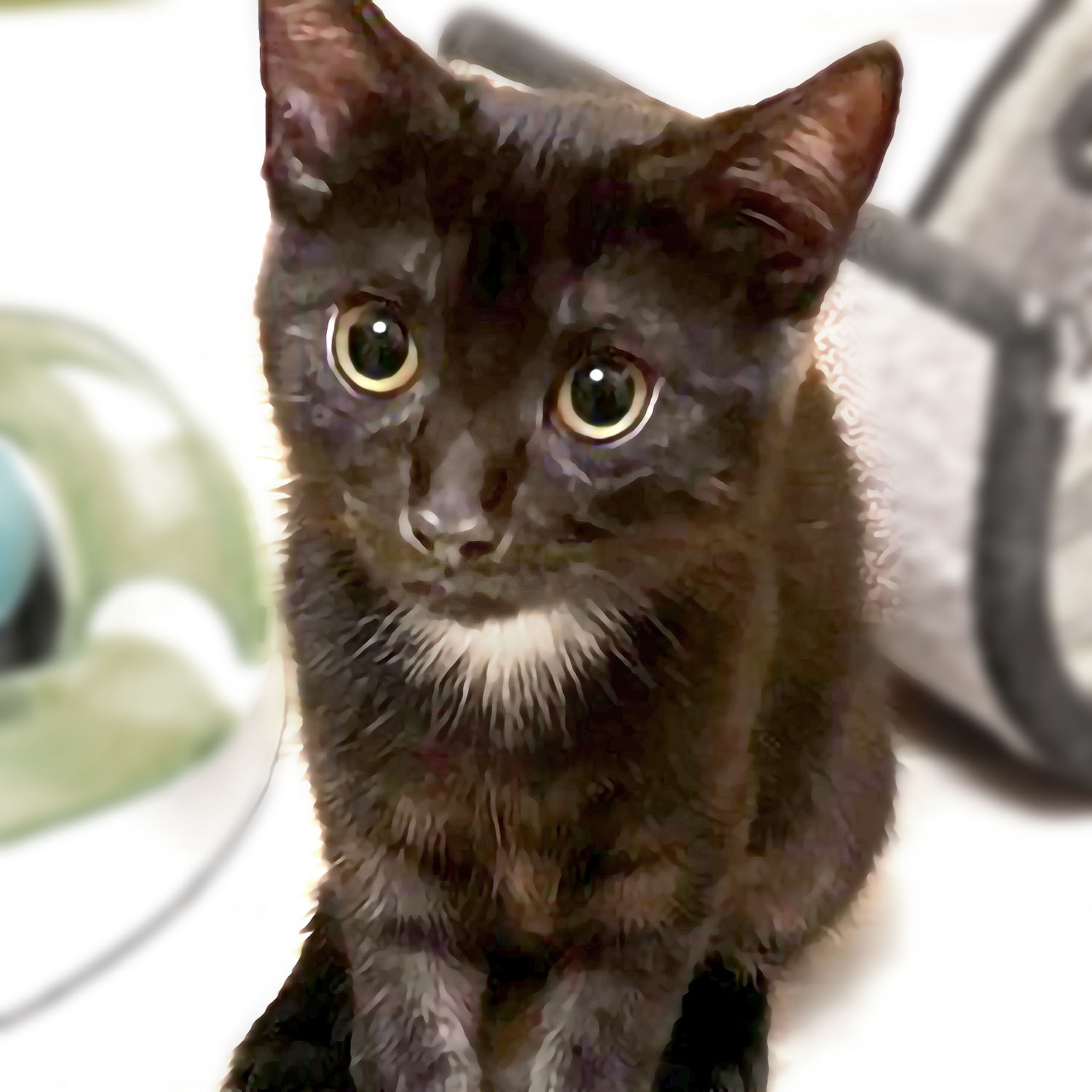 Four month old Midnight is an athletic kitty, he loves to run and jump, and he's quite talented and hopping high in the air!
Unsurprisingly, some of Midnight's favourite toys include anything he can chase after, including laser pointers and wiggly wands. He's generally very happy to keep himself entertained, whether on his own or with a sibling, but he'd never say no to playing a game with you too.
Midnight is a fan of being pet when he's not too busy gallivanting around the house, and with time and patience, he will likely learn that being picked up isn't too scary, too.
Midnight is a great eater, and he uses his litter box well.