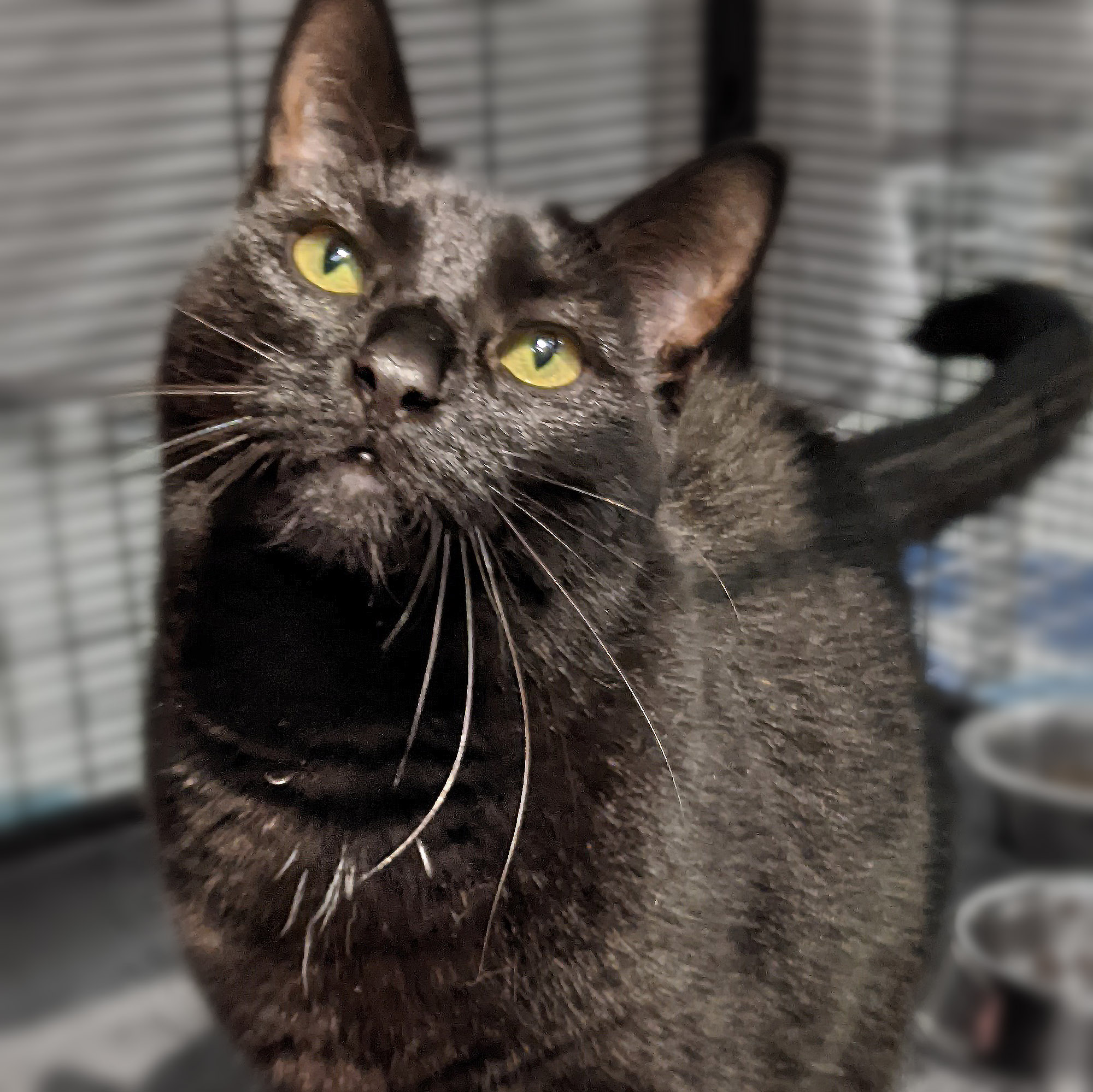 Look out world, here comes Midnight! This adorably chubby and ultra lovable gal is SO ready to be your new best friend, she's yet to meet somebody that she doesn't adore!

Five year old midnight might as well be made of velcro for all of the time she spends stuck to her favourite humans. If she could spend every moment with you, she would! Midnight is without a doubt, a total lap cat.

Midnight is easy-going and loves to cuddle, play, and lounge with you. Although she appreciates her small mice toys that she can proudly carry around, she is generally pretty laid back and prefers to just hang out by your side.

One of Midnight's most unique characteristics is her exceptional ability to play hide and seek - When she's ready for a nap, if she's not glued to you and purring up a storm, you probably won't find her until she's done snoozing!

Midnight gets along incredibly well with children, but she might prefer to be the only cat in her home.

Something to know about me: Midnight has a history of seizures, and needs to be on daily medication for the rest of her life to prevent them. Not to worry though - Her medication is quite reasonably priced, and she is an absolute champ at taking her pills. All Midnight needs is a little extra TLC, and she promises that she will be the best girl you've ever met!