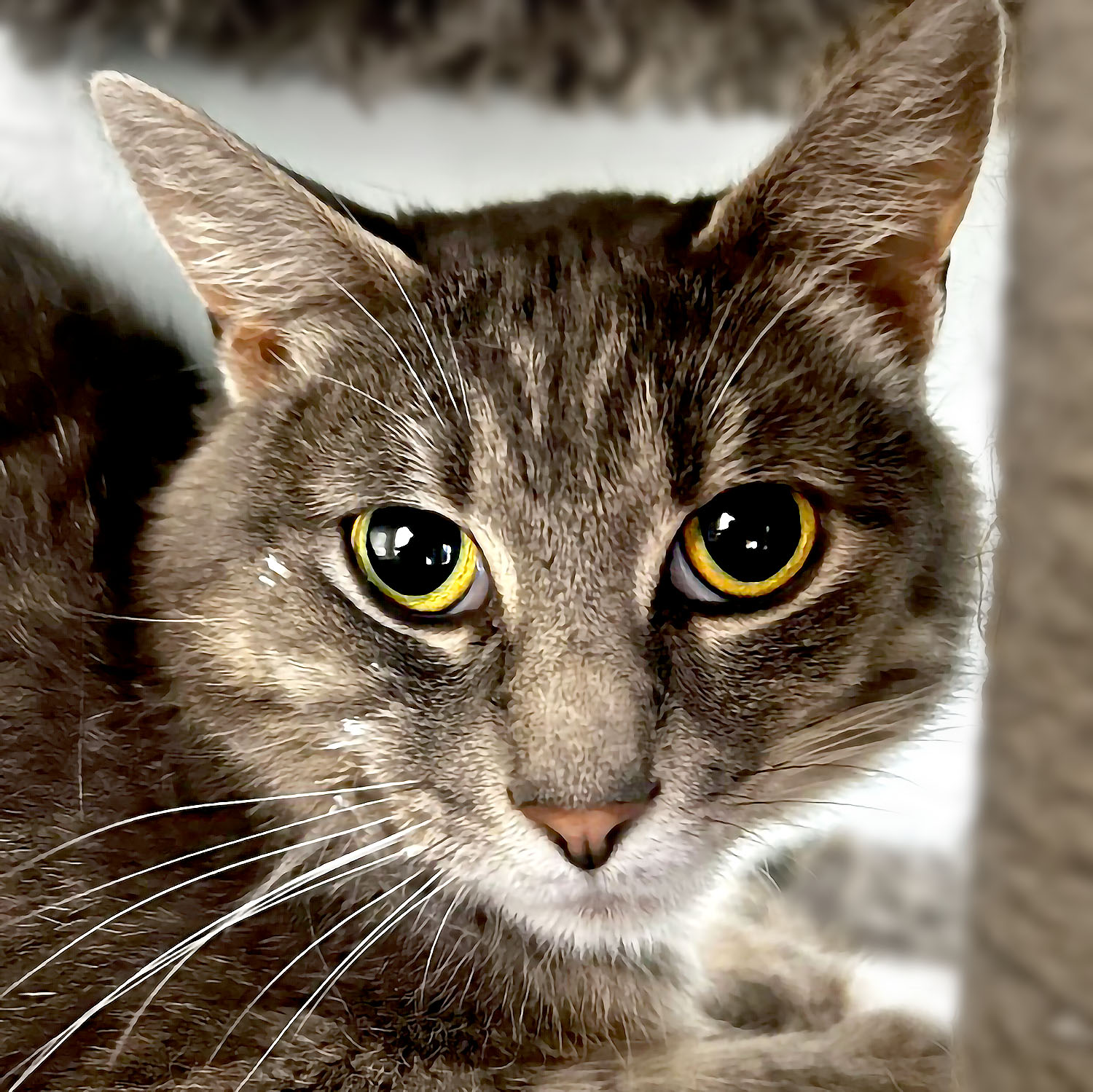 Little miss one year old Ella is a mild-mannered and soft-hearted girl, she can be nervous when she's getting to know you, but she's a complete peach once she's comfortable.

Despite Ella's first meeting jitters, this princess has never shown an ounce of aggression in our care, there isn't a mean bone in her tabby body. All Ella needs is some patience as she settles in, and you'll have her purring in no time.

Ella is a fan of big, cozy beds, and she likes to lounge on cat trees too. She is just growing into her confidence enough to start to come out and ask for affection, and so she really appreciates it if you go to her and initiate the snuggles.

Ella loves to have her head and ears massaged, and she enjoys having her back pet, too. If you find just the right spot, Ella will rumble like a motorboat with big, happy purrs.

Ella gets along great with other cats, and she would likely do just fine with gentle, calm kids, too.