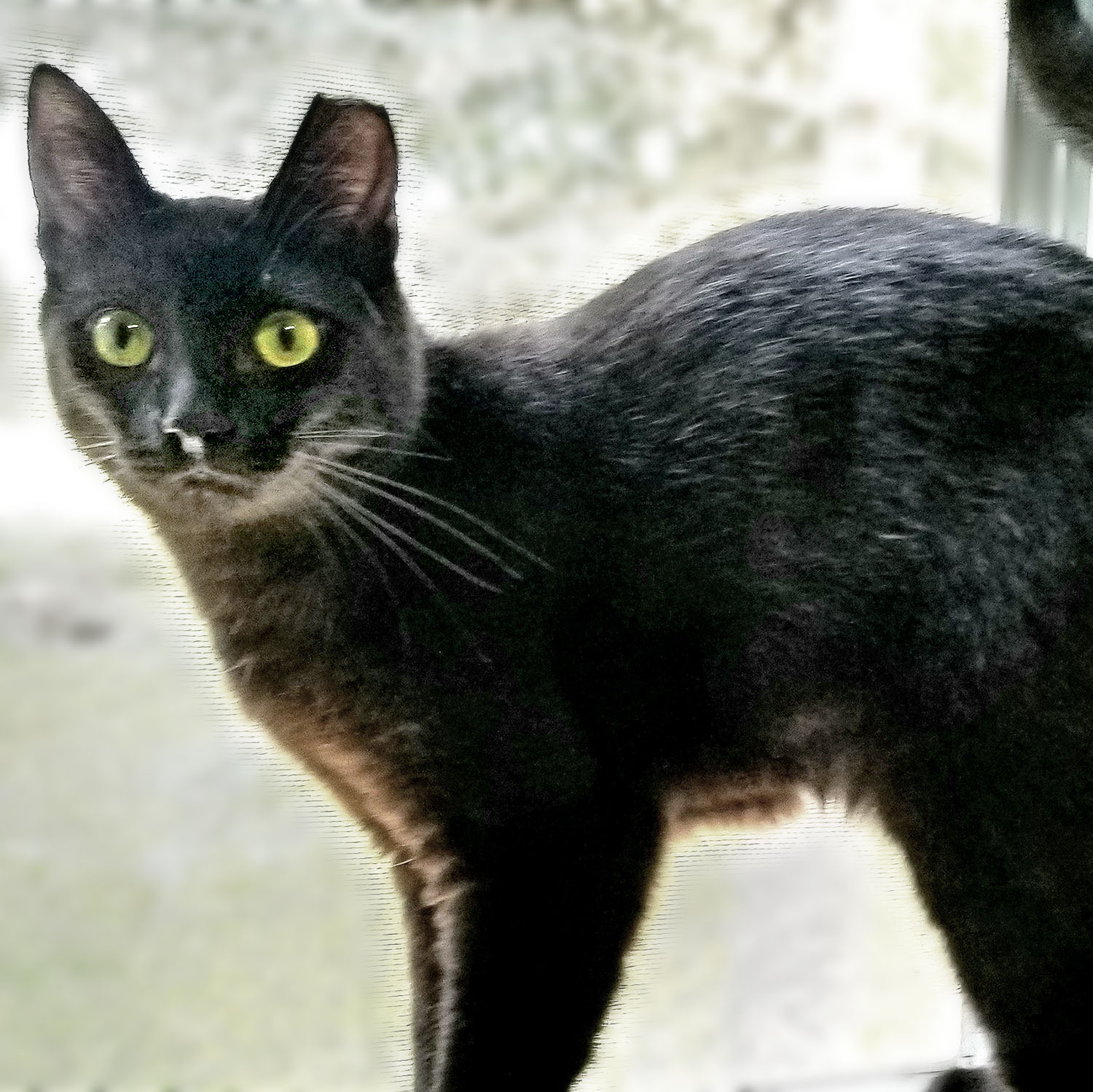 One year old Dawn is a sweet, playful, and mild-mannered little gal to have in your life. After she was rescued from outdoors, Dawn excitedly discovered all of the wonders of this whole 'Indoor cat' life, and hasn't looked back since.

Although Dawn is shy and takes her time to build trust with new folks, you've got a best friend for life once she makes up her mind about you. Dawn is incredibly friendly and easy to get along with, and she adores affection from her humans.

In the mornings Dawn is bright-eyed and full of zest, she greatly enjoys zooming around the house and monkeying with her toys, especially her favourite pingpong ball!

Dawn is happy to be pet, scritched, and will even allow you to see her special little tummy when she trusts you. She's got lots of purrs to share, and even little meows of thanks.

Dawn is not had the opportunity to meet other cats or kids, but her foster family believes that she would adapt to both given a proper introduction.