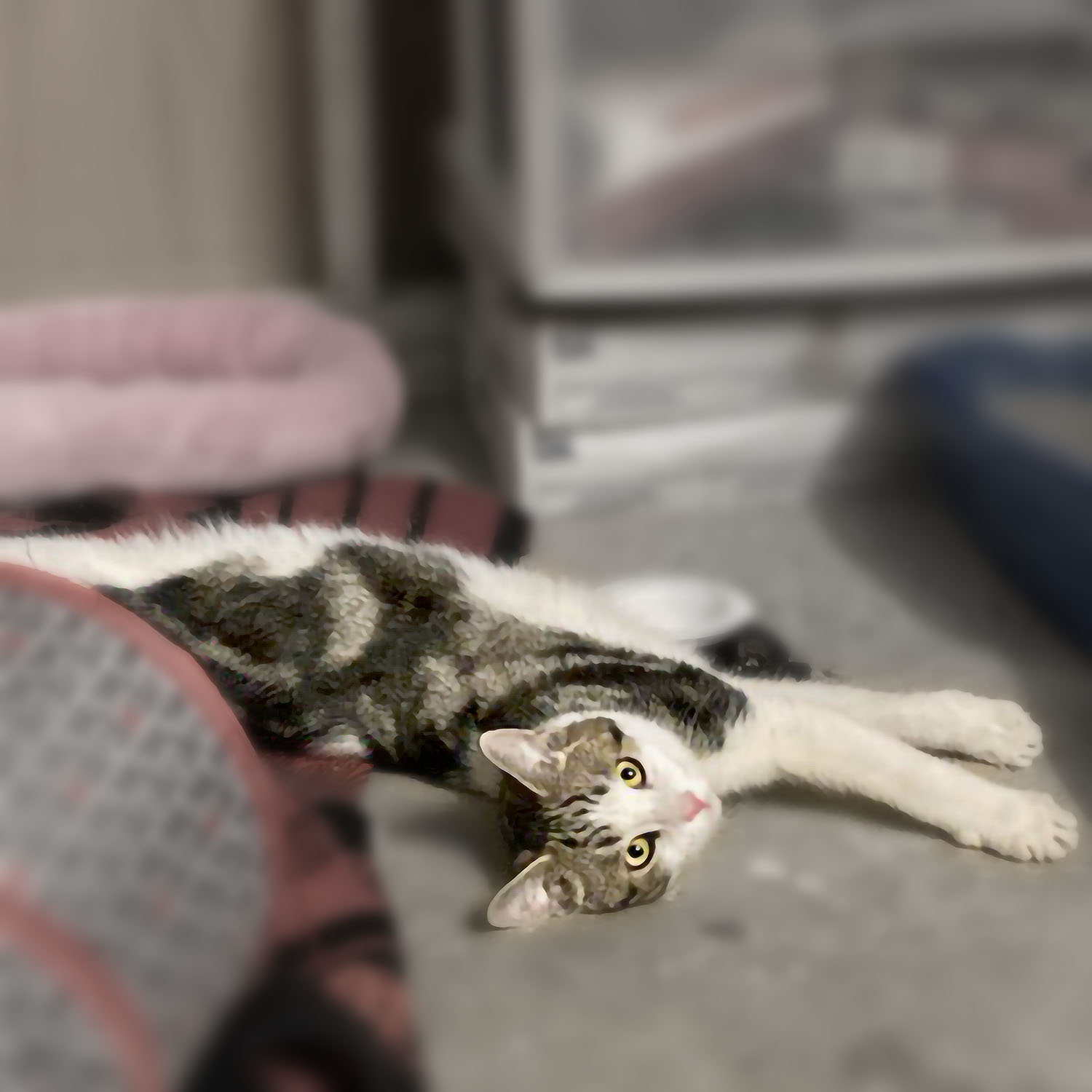 One year old Tommy is one half of a perfectly bonded pair, he needs to find his forever home alongside his brother, Tippy!

Tommy is one half of a perfect pair of silly twins, can you tell which brother is which?

Tommy is the shyer of the two siblings, but just like his brother, all he needs is your love and care as he settles in, and we just know he's going to be one of your new best friends.

Tommy's got a playful attitude once he's feeling comfortable, and he's the kind of kitty who you can spoil all day long with different types of toys! Catnip mice, toy balls, play tunnels, wiggly wands, you name it and Tommy will play with it.

Tommy's a great eater and he loves his Temptations treats, a greay way to earn his trust would be to win his tummy over with snacks. Tommy can't wait to go home with you!