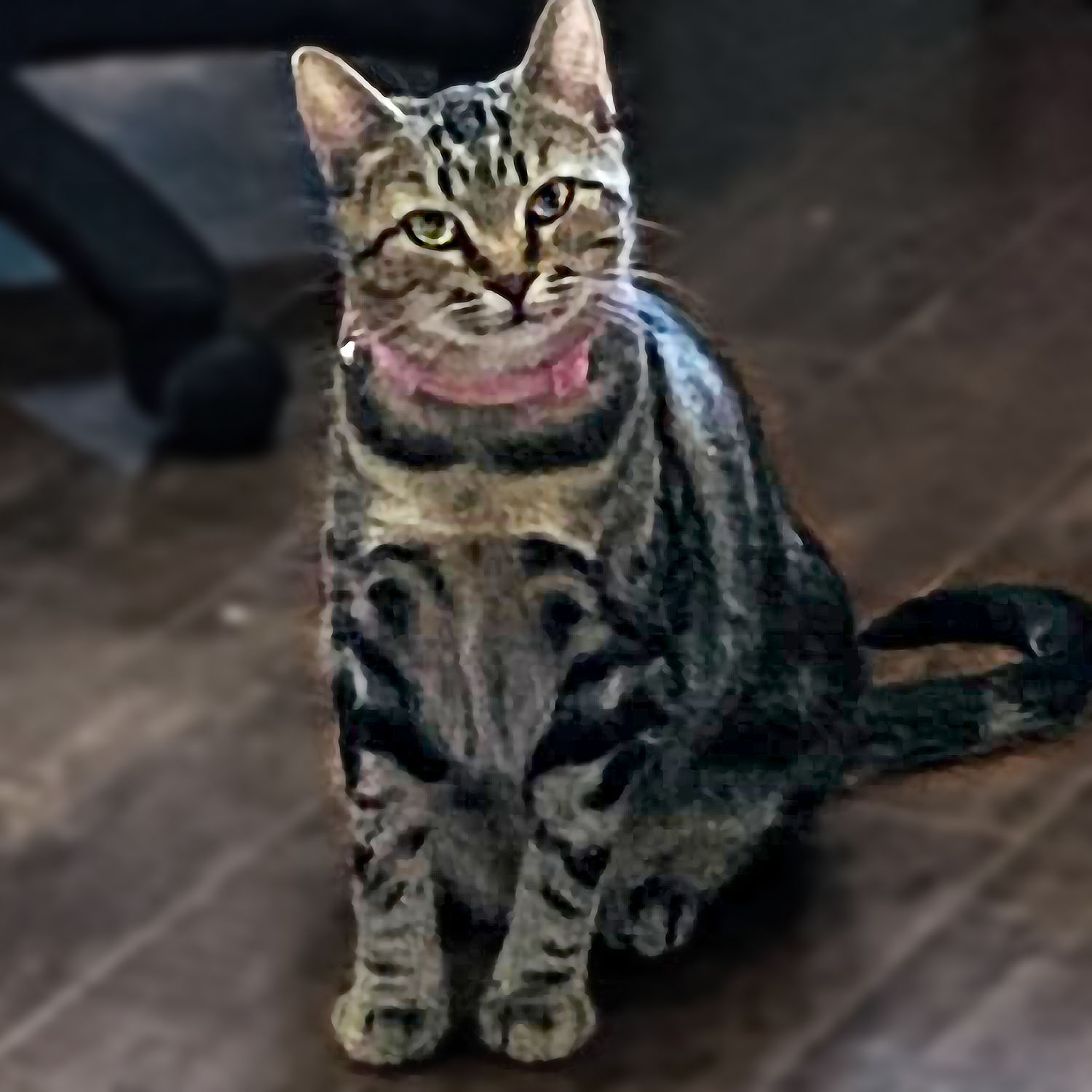 One year old Bashy is one half of a perfectly bonded pair, she needs to find her forever home alongside her mama, Lola!

Bashy (Affectionately short for her full name Bashful), is sweet little potato. She is mild-mannered and a little timid, but once she gets comfortable with you and with her mama Lola by her side, she's got a playful streak a mile wide.

One of Bashy's favourite day time activities is snuggling up close to her mama and snoozing safe in her arms,

Once she's had her fill of napping though, look out - This little gal loves to play! She's a huge fan of anything filled with catnip, and she will go monkeying up and down a cat tree like nobody's business.

Bashy is a good eater, and she loves her wet food especially - She's also a big fan of Temptations treats!

Bashy is going to make the perfect princess addition to any lucky family, and she can't wait to get adopted alongside her mama.