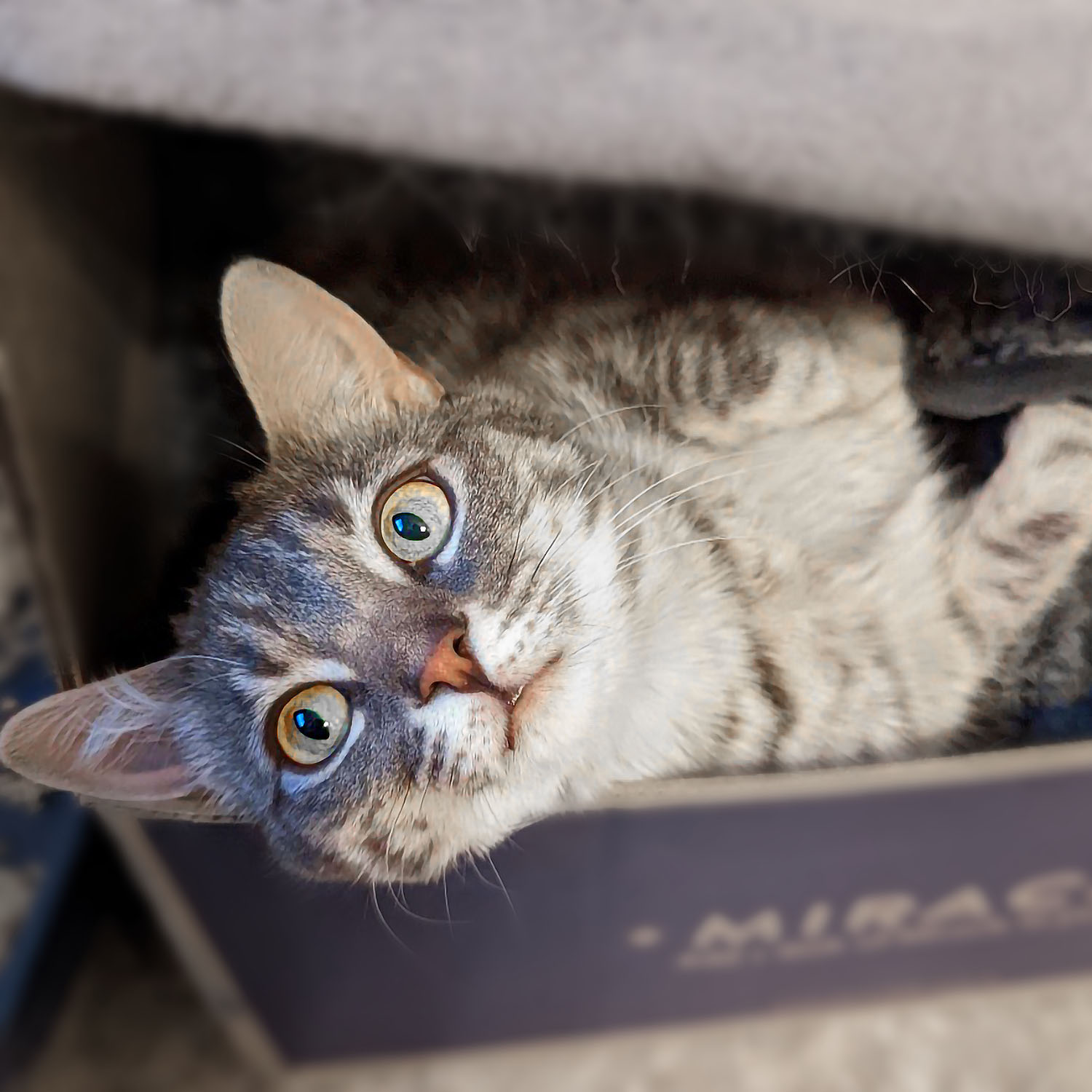 When you first meet one year old Tobi, you're going to meet the side of her that is shy, timid, a little reserved - She takes a little while to come out of her shell, but with your patience and love, you'll start to see the other sides of Tobi, the sides that involve her purring up a storm, sneaking into bed to nibble at your toes, and eating treats out of your hands!

It goes without saying that Tobi is a mild-mannered soul, but she has such an astounding amount of love to give to her future forever family! When she's settled in, Tobi loves to spend her days between playing and lounging by a sunny window. She's also a big fan of watching TV with her humans, or chasing around a wiggle wand or catnip mouse.

Tobi can be super high energy when the mood strikes her! Every day, Tobi gets a little braver with the help of her foster family. She can't wait to show you just how far she's come.

Tobi gets a lot of confidence from the kitties around her, she would love to be adopted into a home that has another feline friend or two to keep her company.