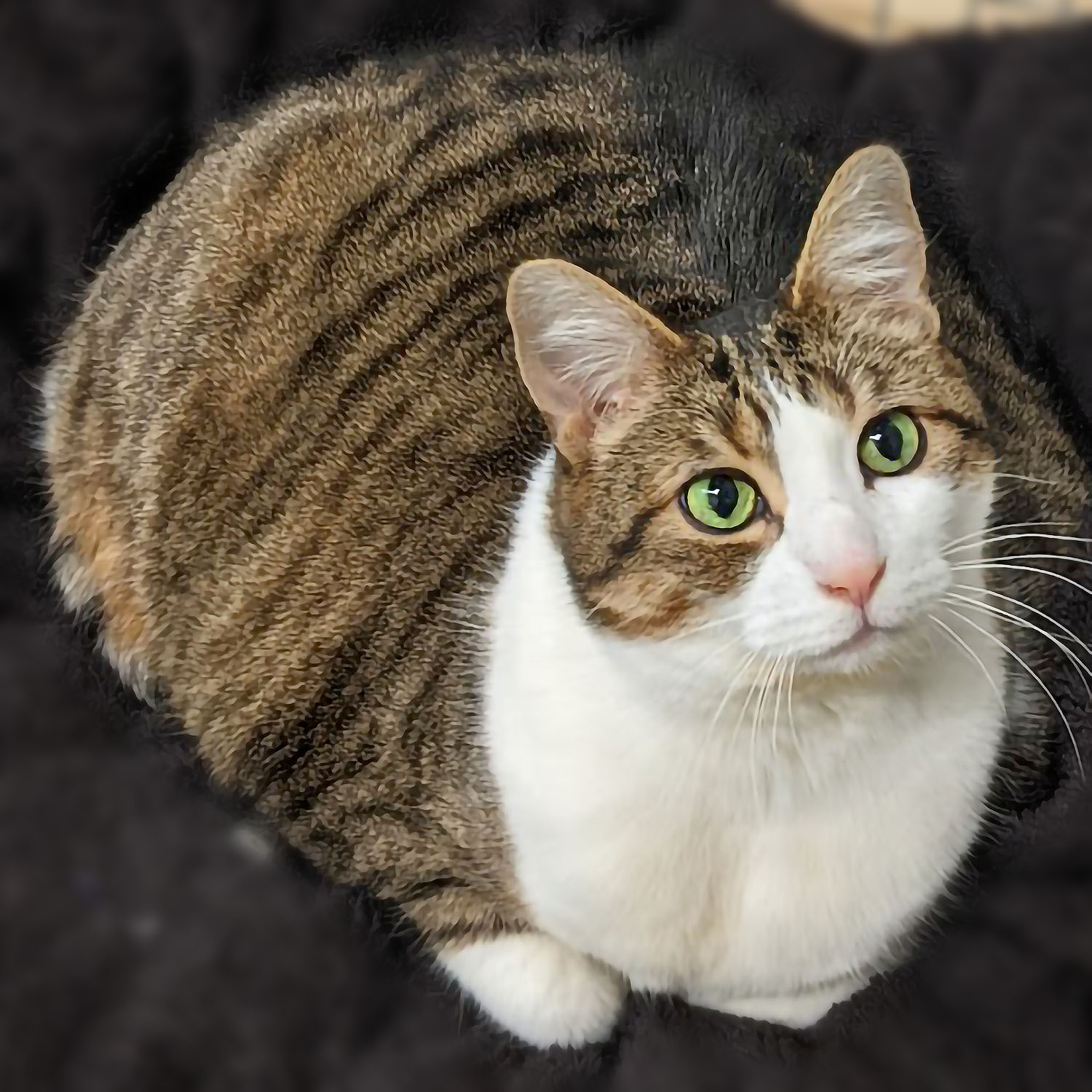 Hello, beautiful! If you've been looking for the WHOLE kitty package and then some, you're in luck, because nine year old Dawn is more than ready to be your new best friend!

This big, bold, and bodacious queen is all confidence and charm. Dawn's amazing energy brightens every room that she is in, and you just can't help but smile when she excitedly waddles up to you and uses her adorably tiny meow to ask you for some snuggles!

Dawn has a huge appetite for attention and affection, and she would let you spoil her all day long if you had the time for it. She is thrilled to have her head rubbed, her shoulders massaged, her fur brushed out, and her incredibly soft belly patted whenever she can.

Since arriving in our care, Dawn has been working on losing weight, and is enjoying her healthy diet! In her future forever home, Dawn should ideally be kept on a diet in order to continue her weight loss.

Dawn occasionally gets dry skin on her lower back, but it is easily and quickly treated with a medicated spray from the vets - Dawn would be happy to tell you all about it!

Dawn is looking for a home with no other cats, but she loves children.