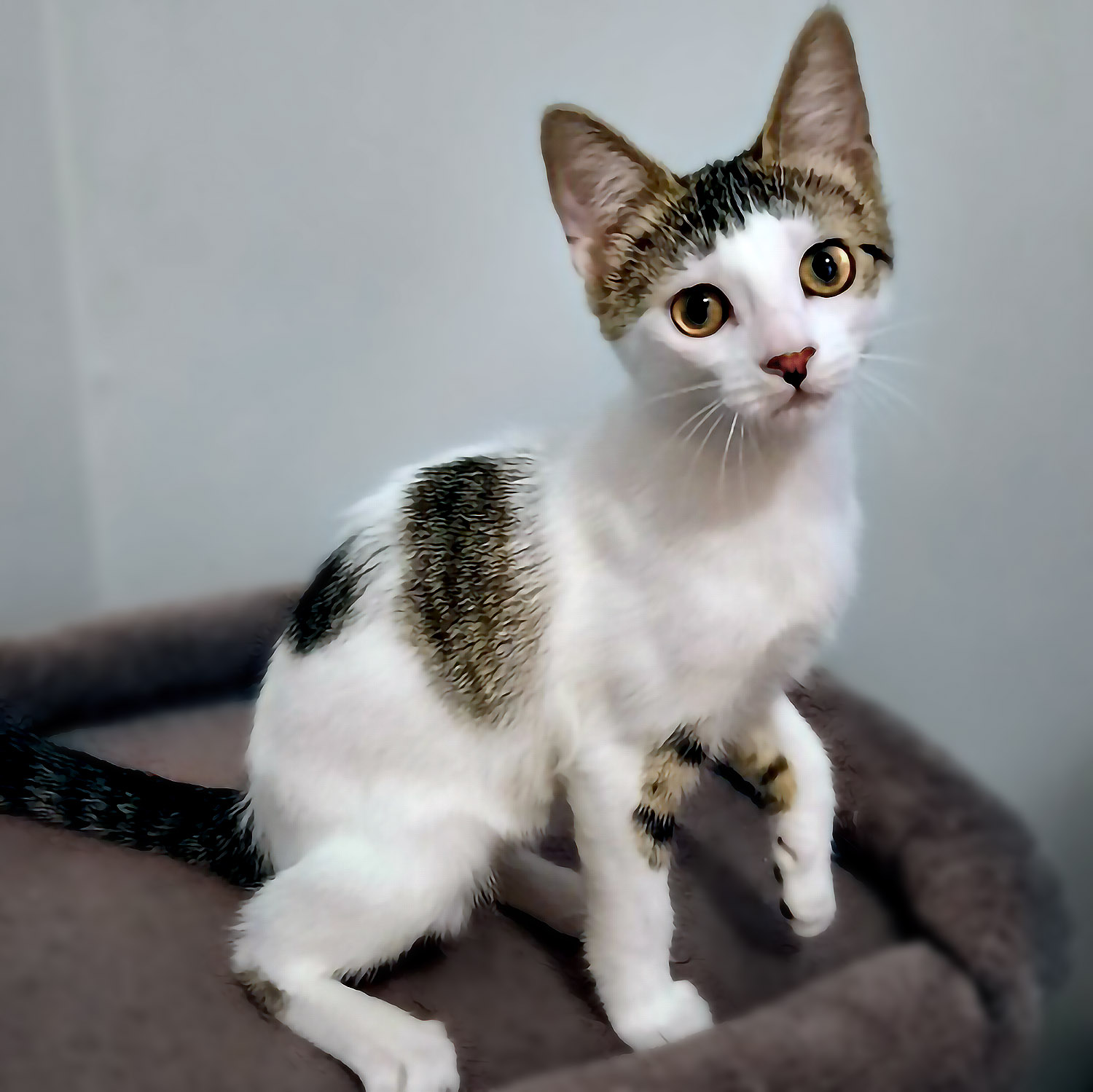 Sweet little Dottie is a girl who loves play time, treats, and exploring! If there's a bit of good-natured mischief around to be found, it's a safe bet that Dottie will be the one to find out.

Dottie was aptly named for the sprinkling of dots that cascade down her back, and she thinks that it suits her perfectly well. If there were two words to use to describe Dottie, they would be outgoing and brave - She's incredibly high energy, and she just loves to run, play, and gallop the day away!

Some of Dottie's favorite toys include anything with feathers, and she has been known to let out a 'scary' big girl growl if her siblings stray too close to her when she's got her prized feather toy in her mouth - She thinks she's quite the jungle kitty, but in reality, her growls are very cute!

Dottie is oftentimes too busy running around like a monkey to have time to stop for a snuggle, but she does love attention when she slows down.

Dottie is used to living around both dogs and other cats.