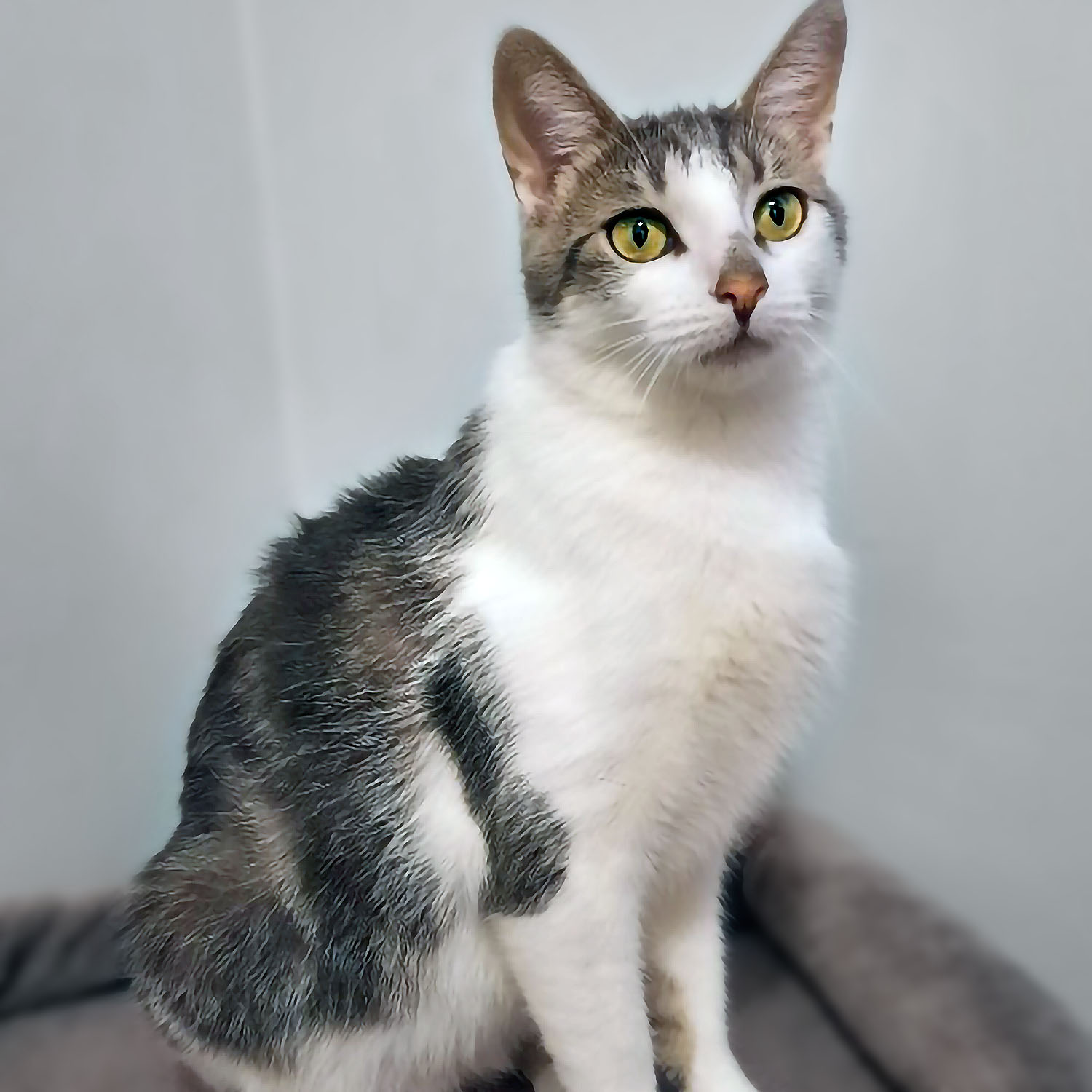 Three year old Mama Sadie is looking for her very own forever home! This sweet gal loves to sing and chat to her favourite humans, and she's always ready to soak up any attention you've got for her.

After raising at least two litters of kittens (and doing a fantastic job, might we add), Sadie is looking forward to a peaceful life where she gets to be the star of the show.

Sadie loves to nap in high places like cat trees or window ledges, and if she has a great view of the world outside, then that's all the better - Sadie is quite the nature lover!

This warm-hearted girl has all of the makings of a best friend, she adores being doted on and spoiled like the queen she is, and she is wonderfully brave and confident once she settles in her to her space. Sadie loves wand-style cat toys, and will happily play with you if you have one.

When it comes to other animals, Sadie isn't bothered one bit by other kitties, or the small dogs in her foster home.