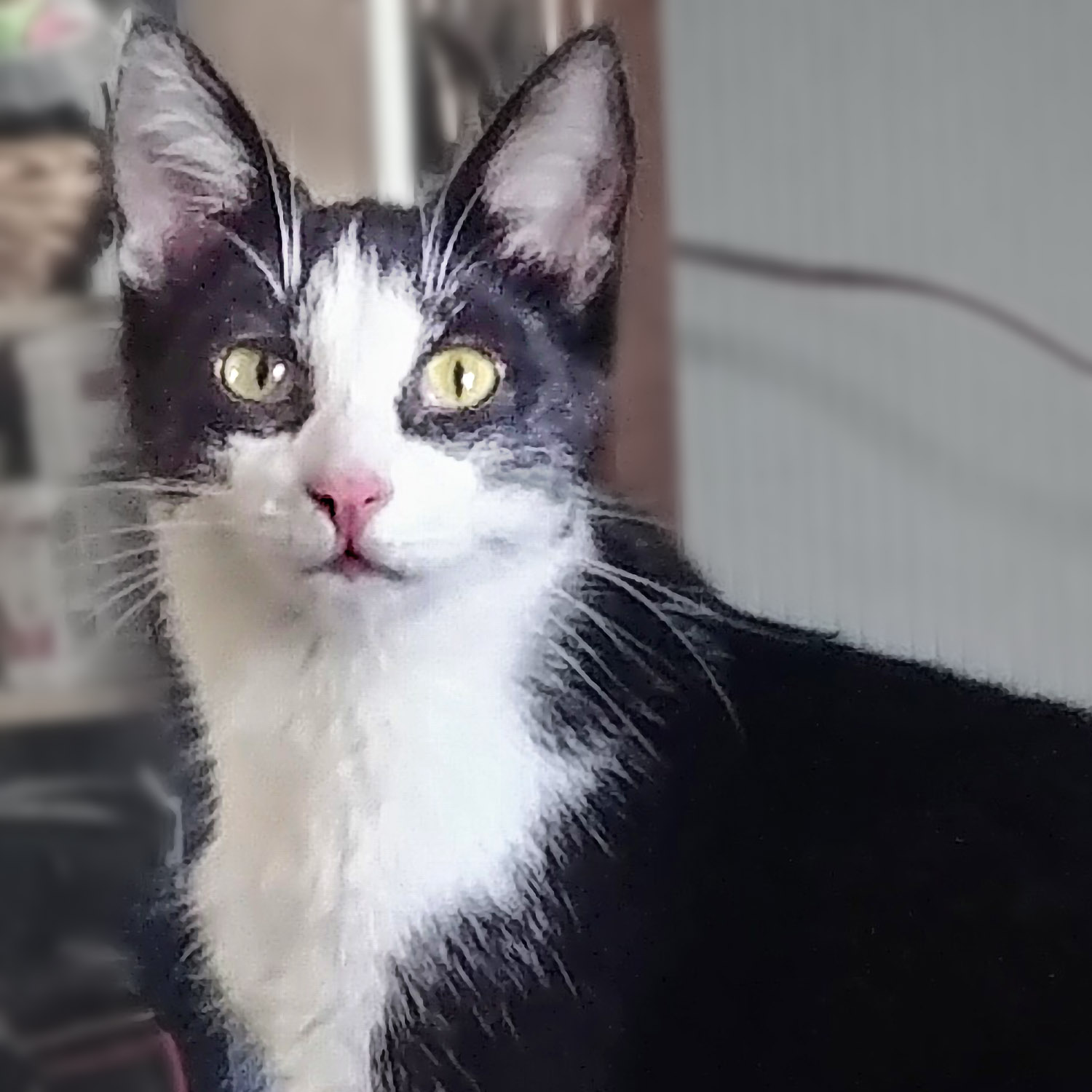 One year old Rosey is half of a perfectly bonded pair, she needs to find her forever home alongside her best friend, Roamin!

Rosey is just the sweetest little purr machine on this side of the wild west! .She's always ready for a cuddle, a snuggle, or a friendly wrestling match with her kitty friends.

In Rosey's eyes, everything is a toy - And one of her favourites are ice cubes dropped on the ground! A gal's gotta keep cool somehow, you know.

Rosey has a wonderfully affectionate and caring personality, she loves to tend to other cats, grooming and kissing them day in and out, and she's always happy to settle in for a nap with them before another big game of play.

Rosey will gladly curl up into your arms and purr you to sleep at night, and during the day, she's ready to lay on your desk and rumble the day away as well.

There's no denying that this gal loves to be loved - She thrives off of attention, and will often demand pets!