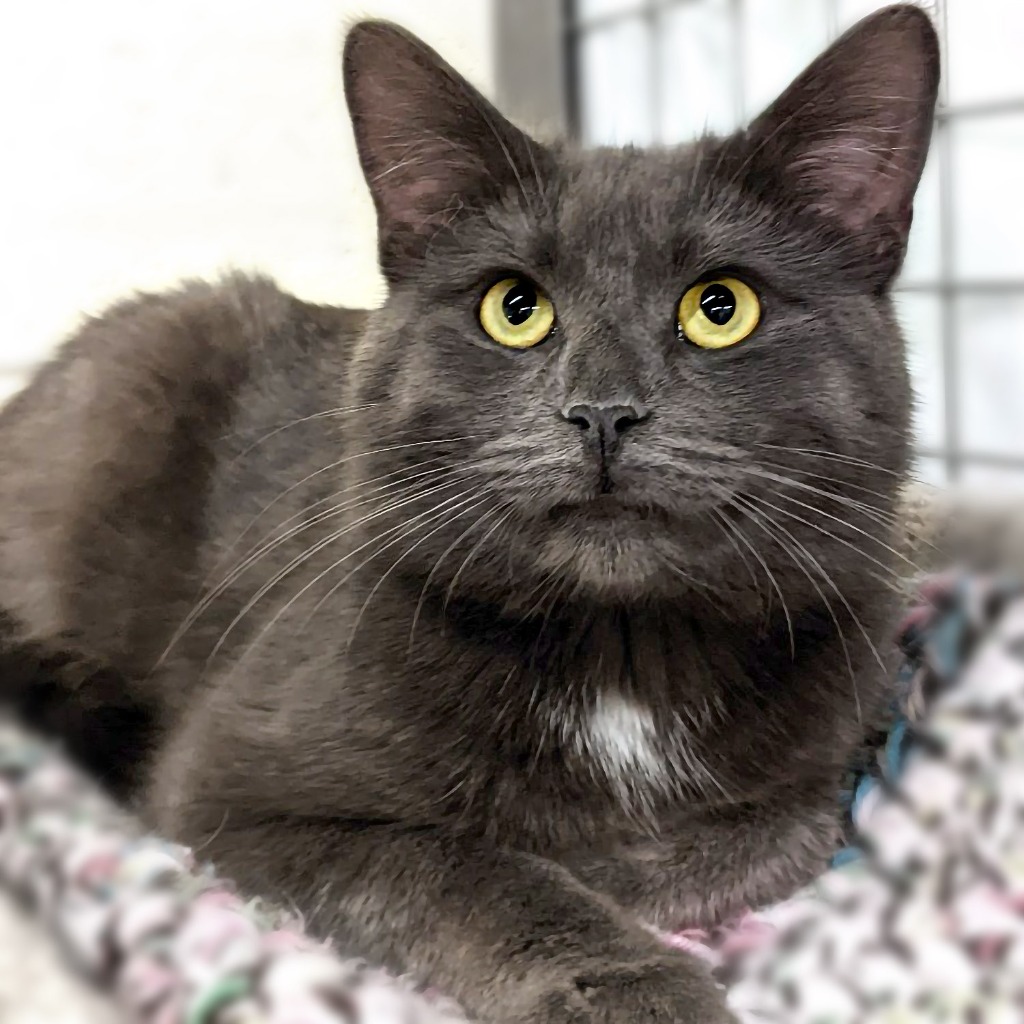 One year old Mr.Grey is part of a perfectly bonded pair, he needs to find his forever home alongside his sister and best friend, Abby!

We just know you're going to fall in love with Mr.Grey's gentle and affectionate attitude! Although this dude can be a little shy around the edges as he's settling in, with you and his sister Abby by his side, Mr.Grey is ready for anything.

When it comes to his daily routine, Mr.Grey is a pretty simple kitty - He loves to play, nap under (yes, under, not in) his cozy kitty bed, have a snack, and repeat. Not much seems to get under this handsome kitty's skin, he's usually just content to go with the flow of life!

Mr.Grey is a total suck when it's time for a pet or snuggle, he loves to have his super soft fur massaged, and he doesn't seem to have many places that are off-limits for pets - He's even allowed us to get a belly rub in once or twice.

Mr.Grey is very curious about other cats and seems to get along with new friends well, and of course, he loves his sister Abby dearly. Mr.Grey will just need some patience as he comes out of his shell in his new home, and then you'll have a friend for life.