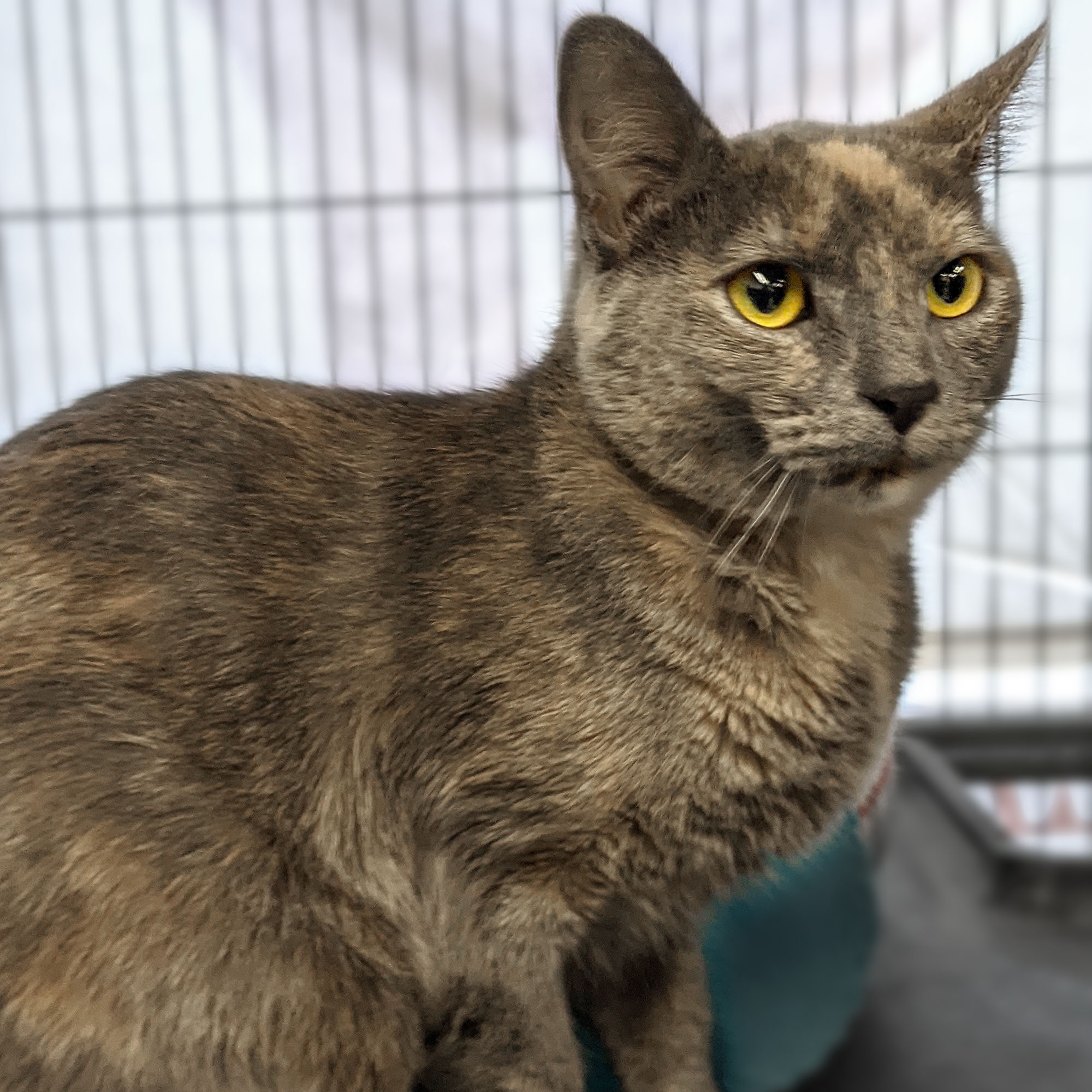 Say hello to two year old Madeline, an outgoing, cheerful, and all-around amazing little gal who can't wait to find her forever home!

From the moment Madeline's paws touched down in our shelter, she acted like she had never been anywhere else - Getting weighed for her intake? No problem. Letting us examine her to make sure she was healthy? Easy peasy. Madeline was just as happy as could possibly be as long as SOMEBODY was paying attention to her, and even more so if it involved us touching her incredibly silky fur. She even enjoys being picked up!

Madeline is definitely a people kitty, she's at her absolute happiest when there's somebody nearby to talk to and hang out with, and trust us when we say she's fantastic at keeping up a conversation - Madeline will chirp and sing excitedly when she knows that you're coming to say hello!

Madeline gets along very well with other cats, and grew up around children, as well as a dog.

Whoever ends up with Madeline will be one lucky family!