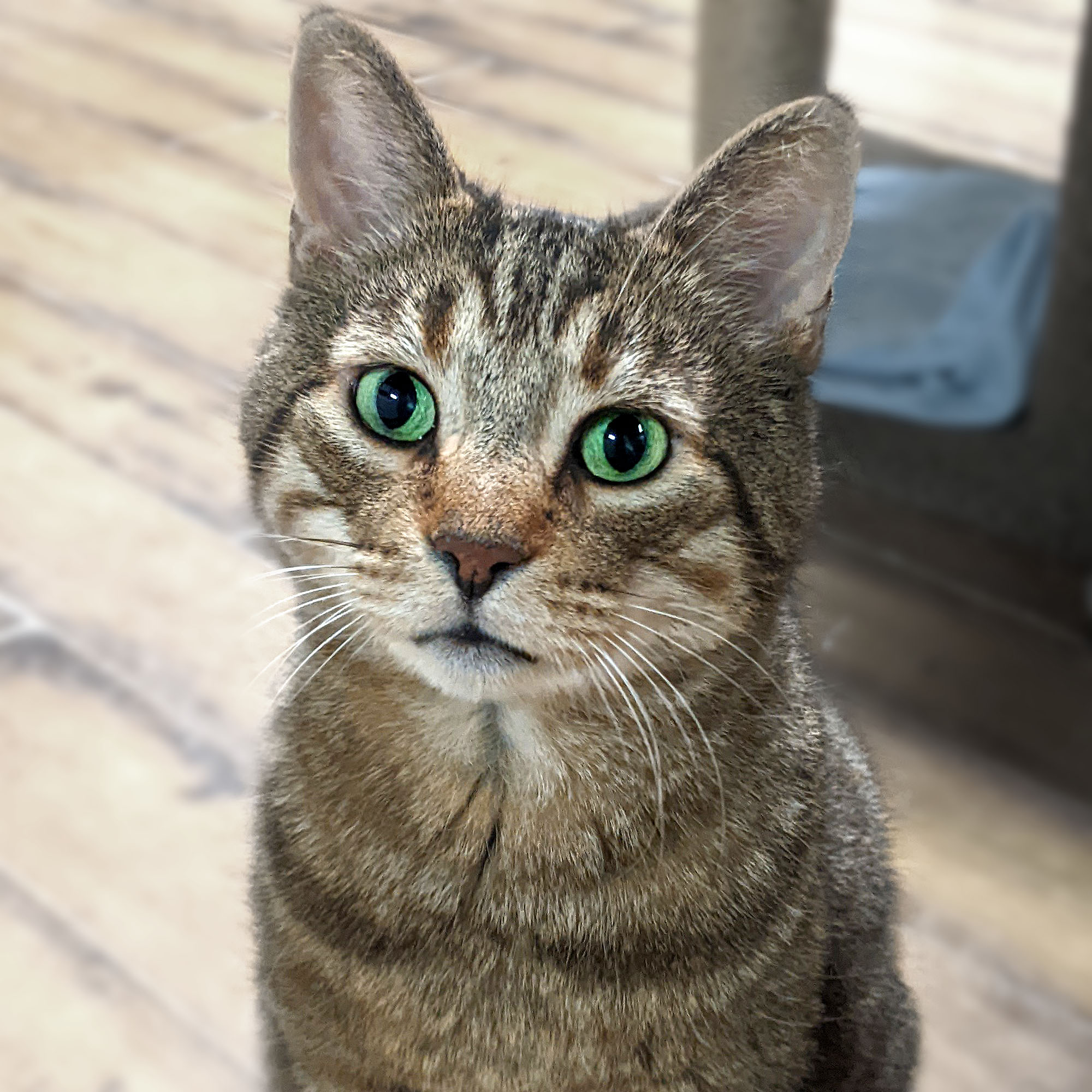 Nine year old Charlie has got to be one of the biggest personalities we have in our shelter right now - He's silly, talkative, outgoing, and as confident as any kitty we've ever met! If you're looking for an absolute barrel of monkeys to bring home, Charlie might be your perfect match.

Charlie is the kind of cat you want if you're hoping for constant company and companionship. He's almost always happy to have a head or back rub, or just to keep you company.

Charlie's motto is 'Charlie's way or the highway', he acts like the king he is and he knows that if he uses those puppy dog eyes right, he can get absolutely anything he asks for - And if he doesn't get what he asks for, Charlie will use those big paws of his to cheekily tap and grab your feet when you walk by until you figure out what he wants. He certainly isn't shy about asking for food, love, or cheek rubs!

Charlie's favourite napping spot is inside of his toy bin, on top of all of the cat nip mice.

There's nothing this guy loves more than food, and he'd never say no to seconds. The way to his heart is through Charlie's stomach!

Charlie is looking for a home with no other cats, but he'd be fine with gentle kiddos.