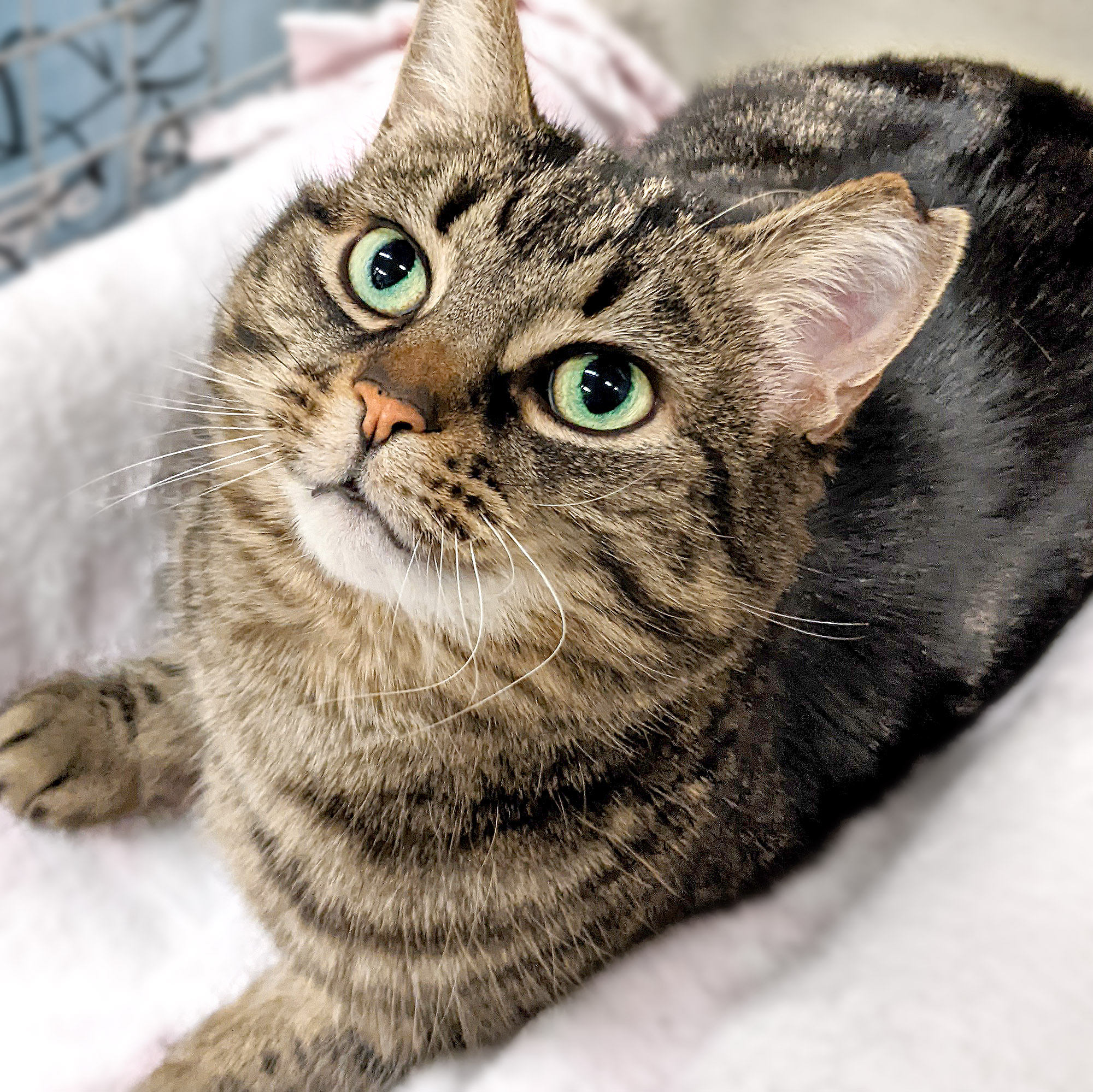 Nine year old MeeMoo is a tabby queen - She knows what she wants, how she wants it, and she's bold enough to make sure that everybody else knows, too. If you're looking for a quiet, mature, affectionate, and royally amazing kitty, look no further than MeeMoo.

MeeMoo had a very rough time prior to coming in to our care, she was so stressed out by her previous living situation that she scratched her poor ears into tatters and could hardly settle down enough for a nap. It's taken a long time, but MeeMoo has finally been able to gain her confidence back, and she's ready to let us humans in to her heart again.

With her wonderfully sassy attitude, MeeMoo is the type of gal who would thrive in a mature home; Somewhere where he boundaries will be respected, but she's still going to be loved and adored for every ounce of perfect kitty that she is.

MeeMoo loves to be loved on her own terms, she's a huge fan of head and ear massages, and you can hardly resist touching her incredibly soft fur. She's recently learned how much she enjoys a well-deserved shoulder rub as well, but she would still prefer it if you don't touch her backside - She's very ticklish, and will let you know with a swift smack of her paw that that particular area is off limits!

When she's not looking for attention, you can often find MeeMoo lounging all stretched out on a cat tree, or curled up in a big, soft bed. MeeMoo enjoys her quiet time, and she certainly appreciates the benefits of a good nap, or just relaxing nearby her humans where she can watch the action, but not be under your feet.

MeeMoo is looking for a forever home with no other cats, and no young children.