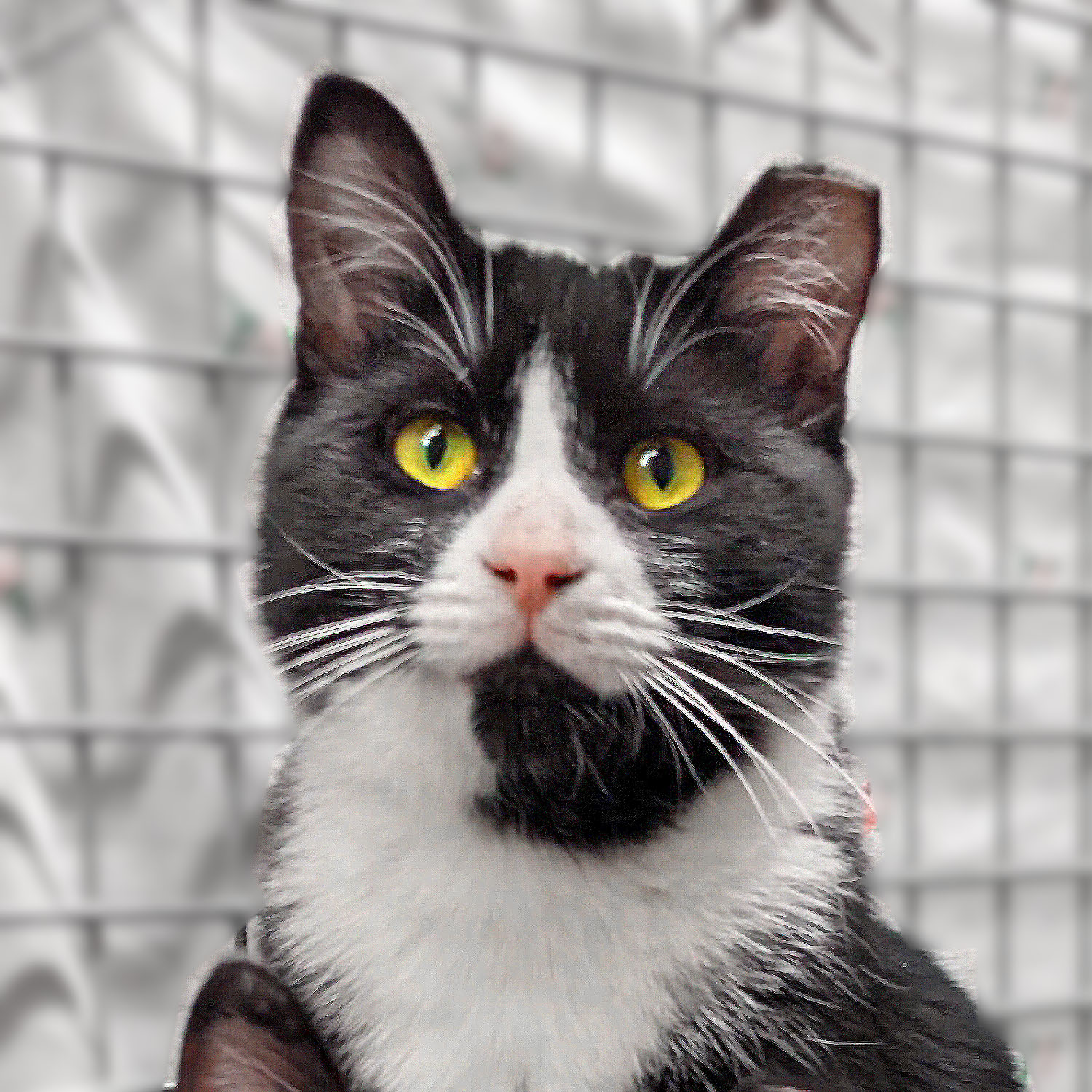 Molly is one half of a purrfectly bonded pair, she needs to find her forever home alongside her brother, Domino!

Molly is a whole barrel of monkeys wrapped up in an adorable tuxedo package! There's no shortage of laughs or love when you've got this sweetheart around to keep you company.

If Molly had to choose what her ideal day looked like, it would probably go something like this; Wake up and snuggle her brother Domino, find her human friends to play with and give plenty of kisses to, eat a delicious meal, play with her toys or on a cat tree before cuddling up for the night with her family... Rinse, repeat!

Molly just can't get enough attention throughout the day, whether it's from her humans or her fellow kitties. She is at her absolute happiest when she has somebody else to interact with, and she plays the same way she loves - With her whole heart, and holding nothing back!

Molly doesn't know the meaning of doing anything small, she enthusiastically throws her whole self into every minute of the day. She is gentle, but she can certainly let loose and party with Domino by her side when the mood strikes!

Molly loves children, other cats, and everyone she meets! She can easily be picked up and snuggled, although sometimes this little monkey likes to give gentle love nibbles when she thinks you're trying to wrestle with her.