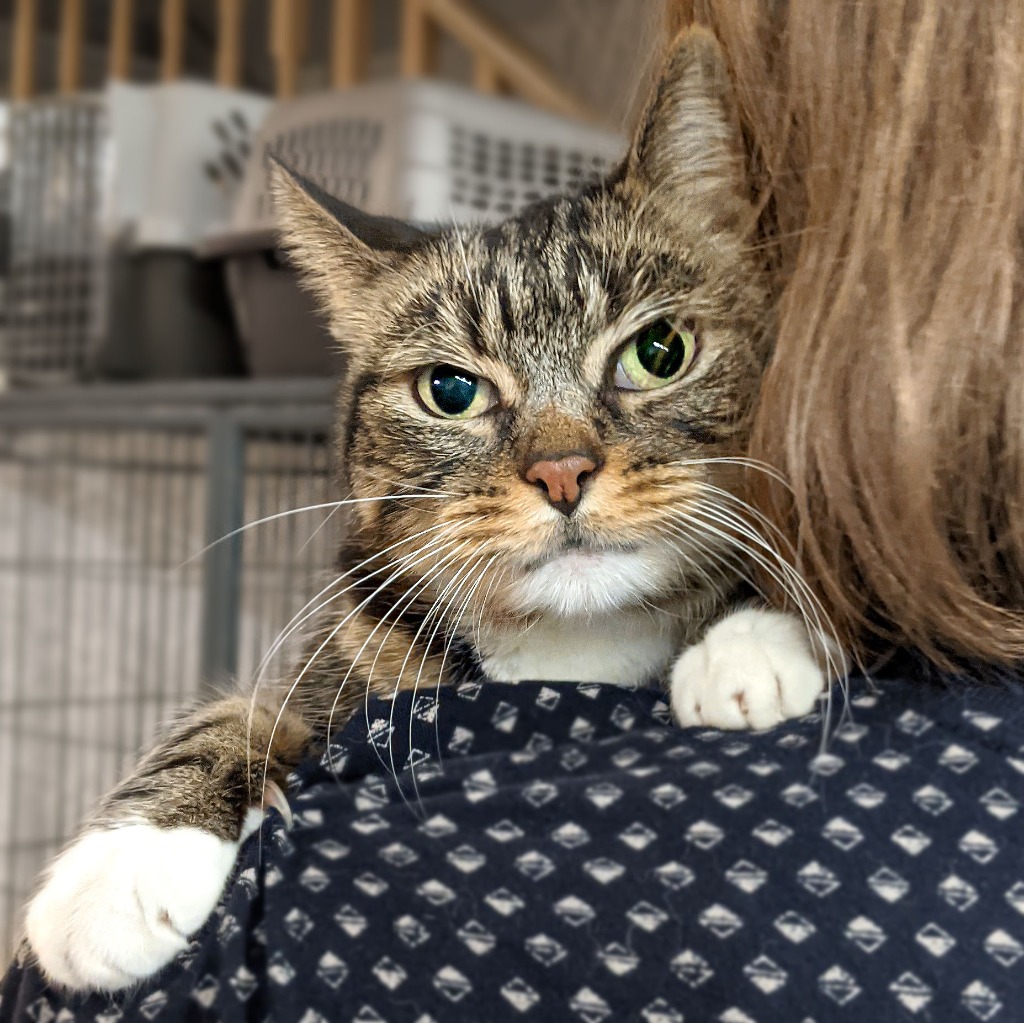 Four year old Pecan is looking for her forever home! This girl might as well be part parrot, she spends so much time happily perched on your shoulders!

If you've had your heart set on a wonderfully rambunctious, endlessly loving cat with a purr that could easily rattle the windows, you've come to the right place - Pecan's everything you need!

Pecan prefers to spend as much time as she can in your arms, on your lap, or on your shoulders. She isn't shy and has no sense of personal space, and she is well known around here for simply climbing up your front to wrap herself around your shoulders like a scarf, or laying across your back when she gets the chance. She's definitely a 'Hugs first, ask questions later' kind of girl, and we absolutely adore her for her confidence and silliness!

By the time you manage to unwind Pecan from your arms, she's probably already looking to get back up again for more cuddle. But you may be able to distract her with a toy, a tasty treat, or a warm spot in the sun!

Pecan is extremely gentle and would do great with children, but she doesn't like other cats one bit. She will need to find a home with no other cats, where she can be the queen of the castle.