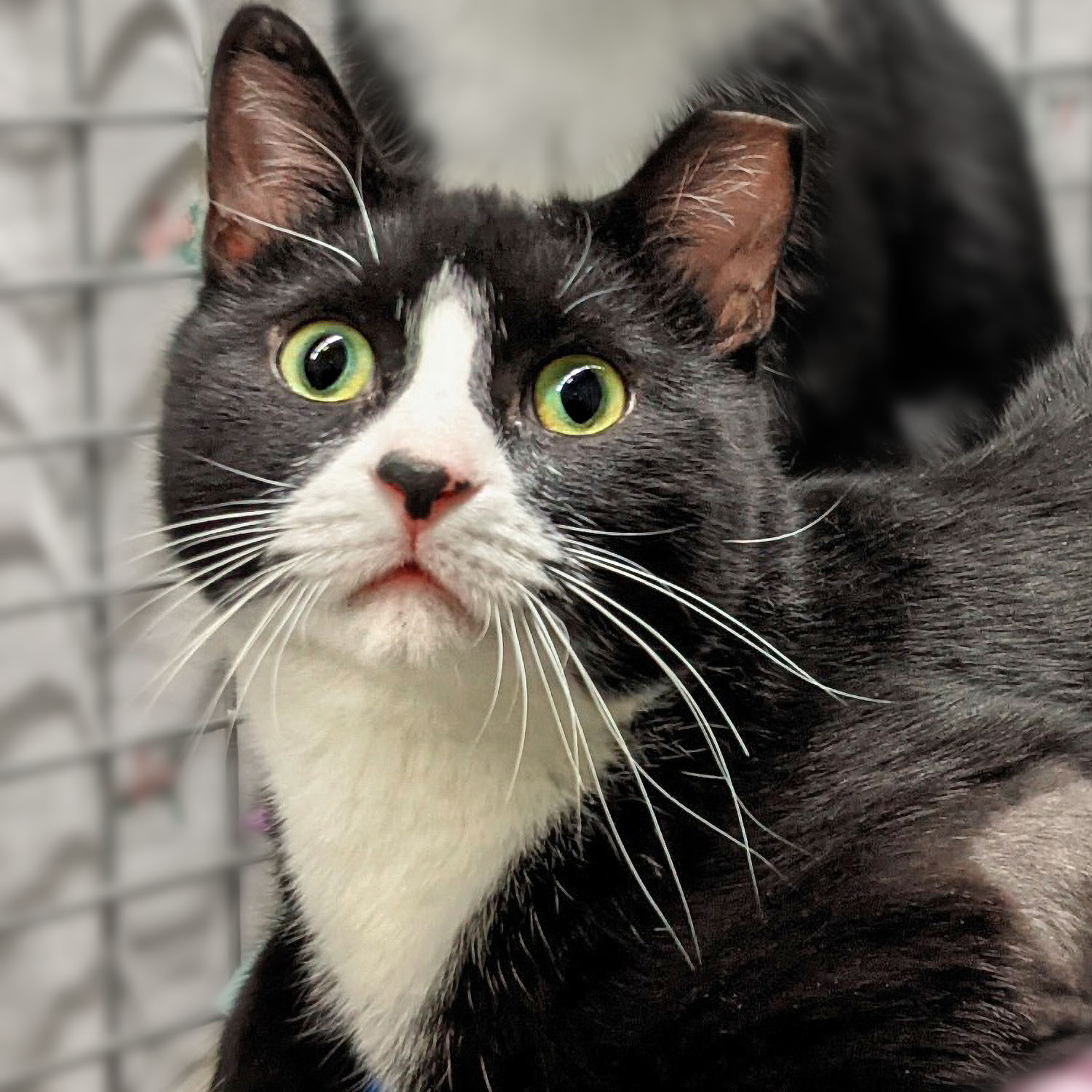 Domino is one half of a purrfectly bonded pair, he needs to find his forever home alongside his sister, Molly!

This handsome and outgoing dude can't wait to be your new best friend... With his sister Molly at his side, of course!

Domino is the slightly more laid back and relaxed kitty out of this pair, but only by a little bit! He absolutely loves to throw down and play to his heart's content, wrestling his sister and playing with all sorts of kitty toys, but he's also a really big fan of relaxing and snuggling the day away. Domino enjoys the best of both worlds!

When it comes to his human friends, Domino could never have enough pals - The more the merrier in his opinion! He loves to be loved, and really enjoys having pretty much every inch of his soft fur pet or massaged. He'll even let you rub his belly and will stick his arms high up in the air, but sometimes he may kick your feet like a bunny if he's feeling silly!

Domino gives great kisses and nibbles affectionately with his teeth when he does so, before diving right in to groom your hands and arms if you let him.

With his gentle and loving personality, Domino would likely do well with kids, and he gets along very well with other gentle, laid back cats.