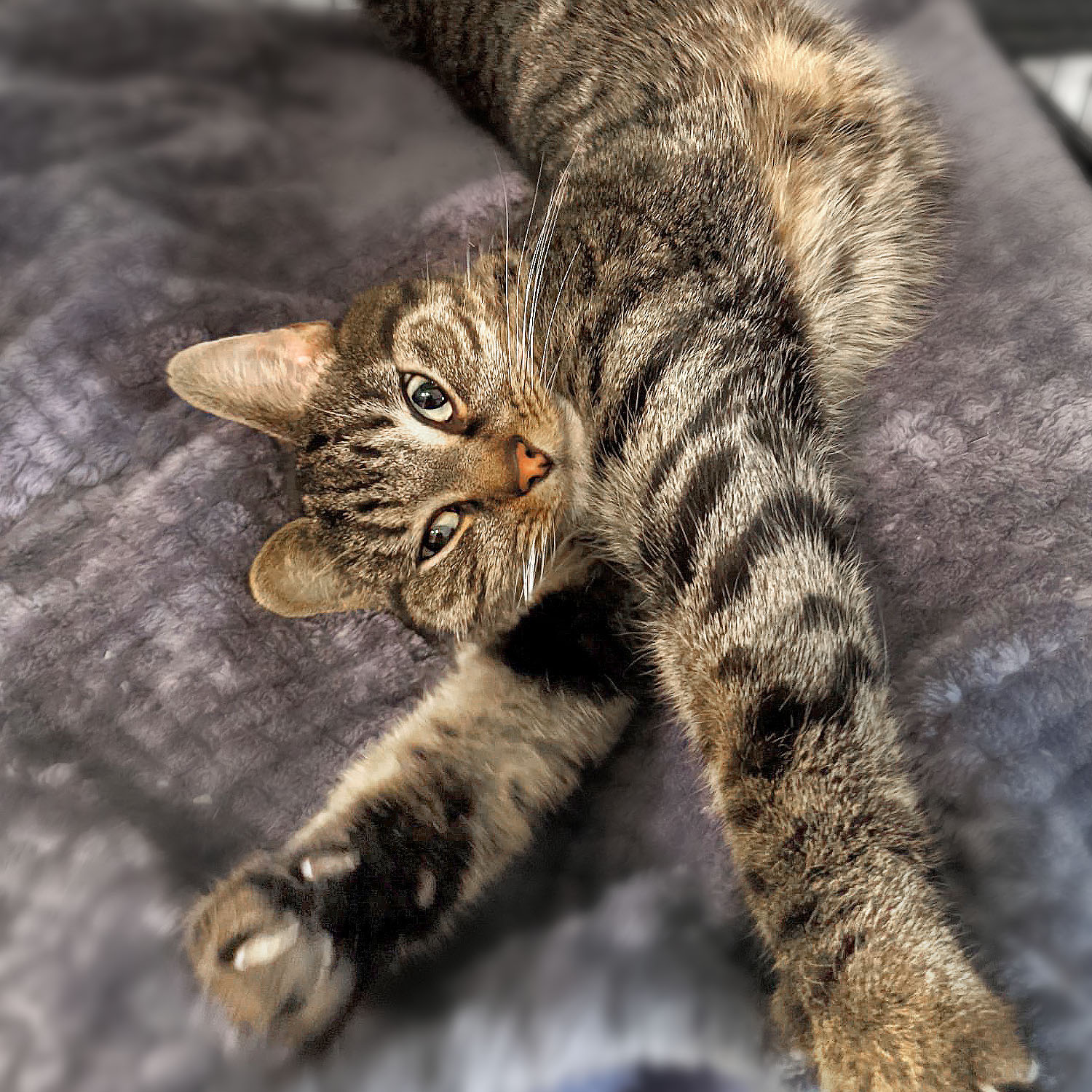 Pippin is a rambunctious little gal, she loves to talk, play, and sing the day away!

You can often find this girl lounging in her big soft bed, or nestled on top of a pile of catnip mice, patiently waiting for you to come and visit her. Once she sees you coming, Pippin will start singing and chirping excitedly to let you know how happy she is to see you!

Toys are the way to Pippin's heart, she loves to play with wiggle wands and jingly balls, cat nip knots and plastic springs - In short, if she can get her paws on it, Pippin will play with it!

Pippin is also a fan of watching kitty TV, and appreciates it if you put on a bird video for her to enjoy once in a while.

Pippin isn't the biggest fan of being picked up just yet, but that's okay - She loves it when you massage her incredibly silky fur, especially if you scratch between her ears!

Pippin would prefer to live in a home with no other cats, and no super young children who may startle her.