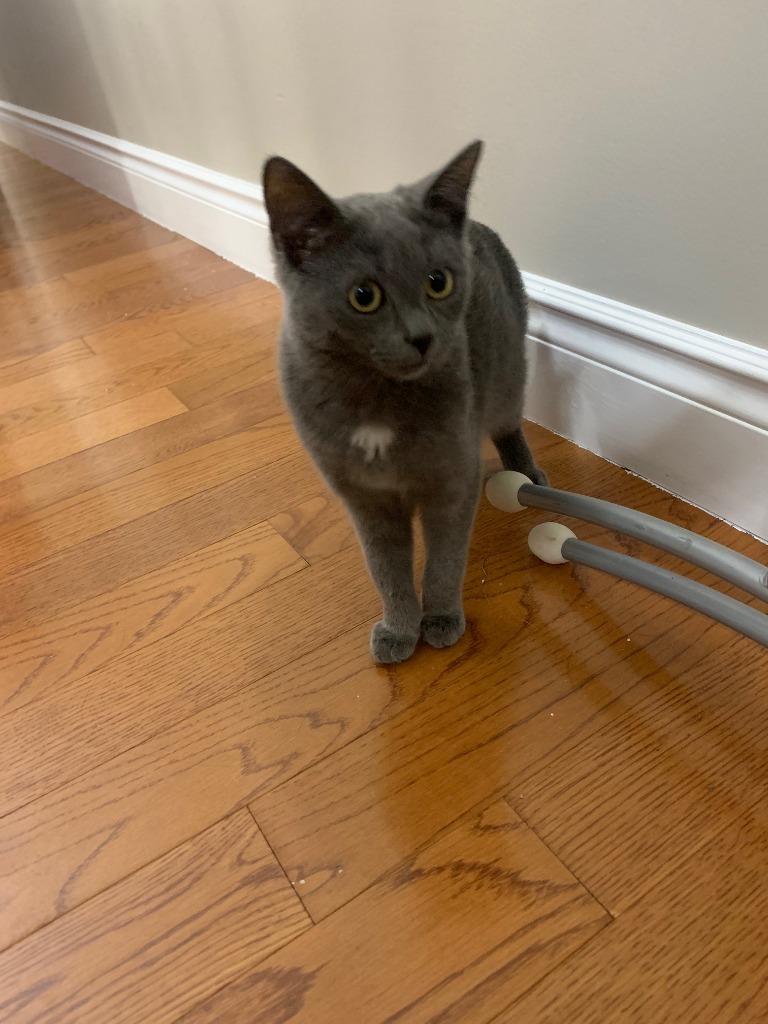 Four month old Luna is a delicate and gentle kitty, she can be very timid when she's first getting to know you, but with time and lots of love she comes around to her new friends wonderfully. She just needs a bit of extra patience and affection as she settles in, that's all!

Sweet Luna loves to be pet in between her ears, but she likes to sniff your hands first to figure out who you are before getting down to cuddly business. Once she gets a sniff, she will give you tiny kisses and lick your hands as she settles in, to let you know that she likes your company.

Luna is not fond of loud noises, and will leave to find a safe space to hide if she gets startled.

If she had to choose, Luna's favourite place is the computer chair in her foster home that gets the most sun, for the best warm naps!