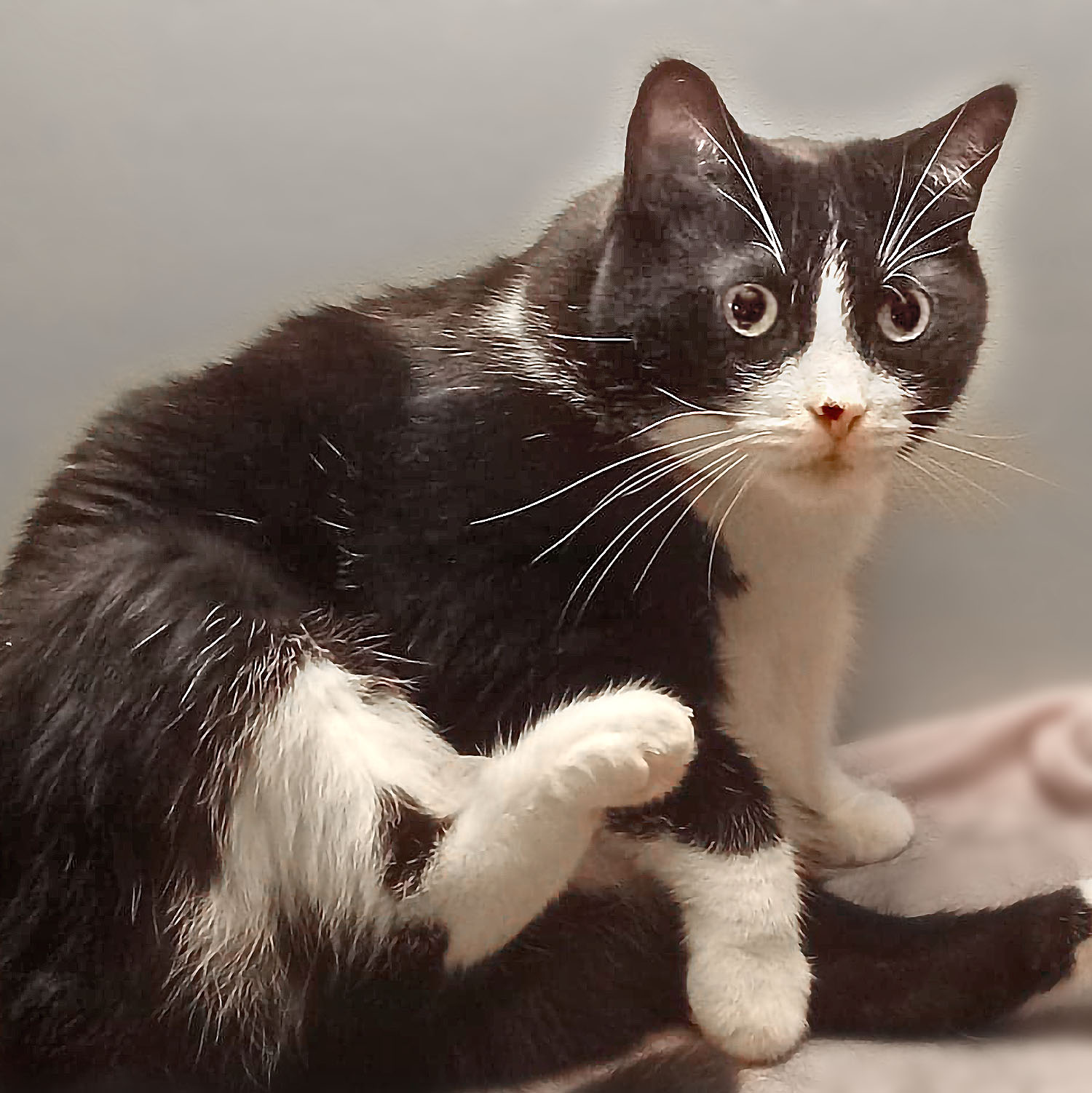 Six year old Jinx is a total sweetheart, she's a little shy around the edges, but she's more than ready to make some new friends!

When you first meet Jinx, she likes to be able to sniff your hand before accepting your slow pets - Once she knows that you're good people, she's super excited to get all of the attention she can soak up! She likes to hop up on the couch next to you, once she really likes you. Jinx loves to have her head and back massaged, but that chubby belly of hers is off limits. Besides pets, Jinx appreciates a good spa day and loves to have her shiny coat brushed whenever possible.

Jinx's favourite toys are feather wands and laser pointers, and her favourite napping location is a sunny window, preferably with a view of the birds.

Jinx is incredibly food motivated (if you couldn't tell by her size), and she's so smart that she can even do a trick or two for a healthy treat. Jinx would benefit from lots of play time and a healthy diet to keep her from getting too chubby.

Jinx would like to be the only princess in the home, with no other cats or dogs in the house.