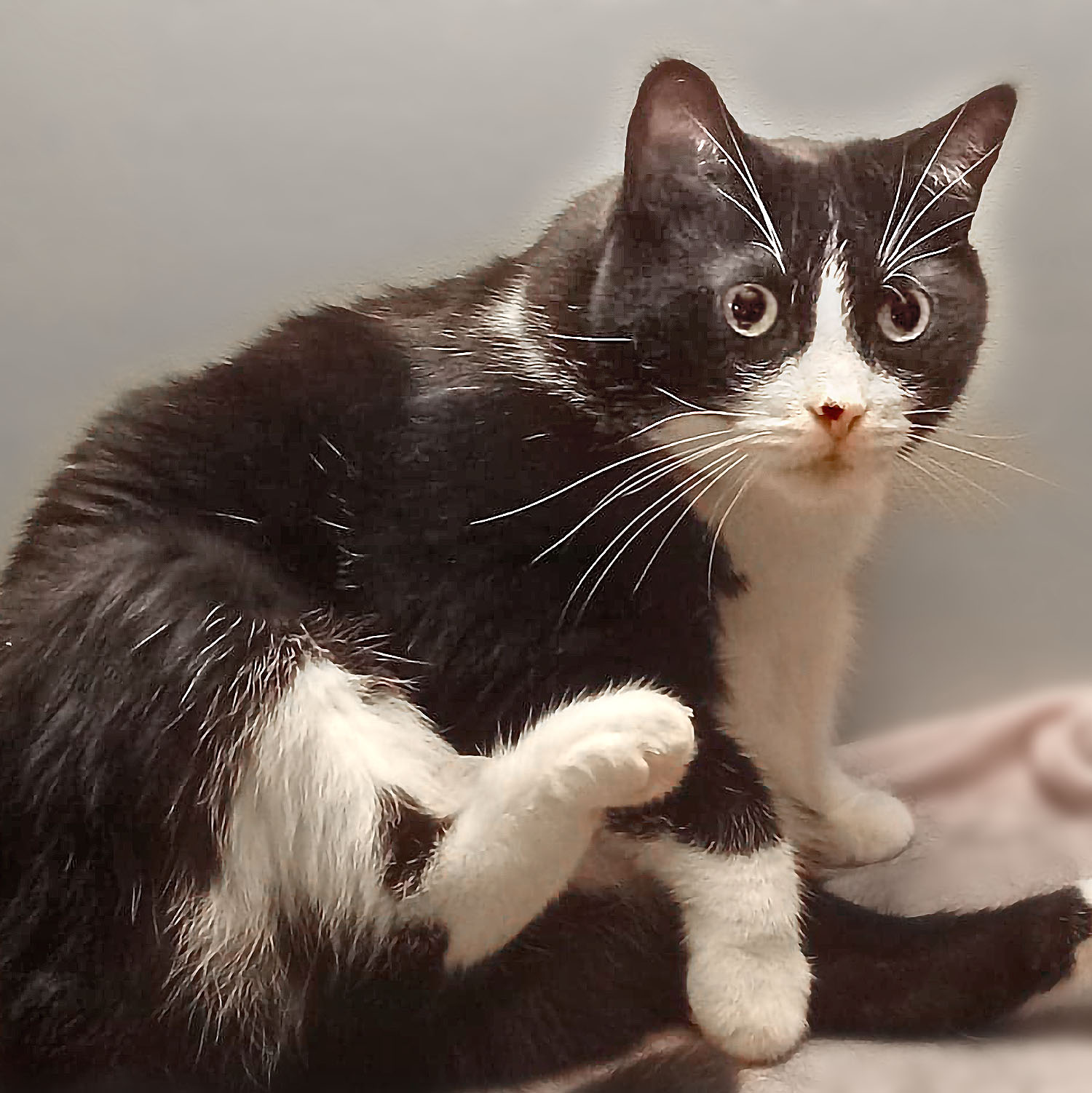 Big girl, you are beautiful! Five year old Jinx is soft-spoken and timid with strangers, but she has a huge love of watching TV and chasing dust bunnies across the floor, and she has so much love to give to her forever family. All Jinx needs is a bit of patience and understanding as she settles into her new home, and you will be off on the right paw for sure!

Despite her plus sized appearance, Jinx actually has quite the small and gentle personality. She likes to keep out of trouble, and spend her days going between relaxing in her cat tree (Preferably infront of the TV or by a window where she can watch the birds), trotting around the room chasing toys and bits of fluff, and of course enjoying her human friend's company.

Jinx is a big fan of having her soft sides pet, and she loves having her head and cheeks massaged. She doesn't like to be picked up off of the ground just yet, but we could see her getting used to it with practice!

Jinx can be very active when she's in the mood for adventure, and so keeping plenty of toys and things that Jinx can safely climb on hand would be a great idea! Cat trees and cat towers are a girl's best friend, you know.

Jinx gets along with other calm cats, but would likely love to be in a home where she gets to be the only kitty queen of the castle!