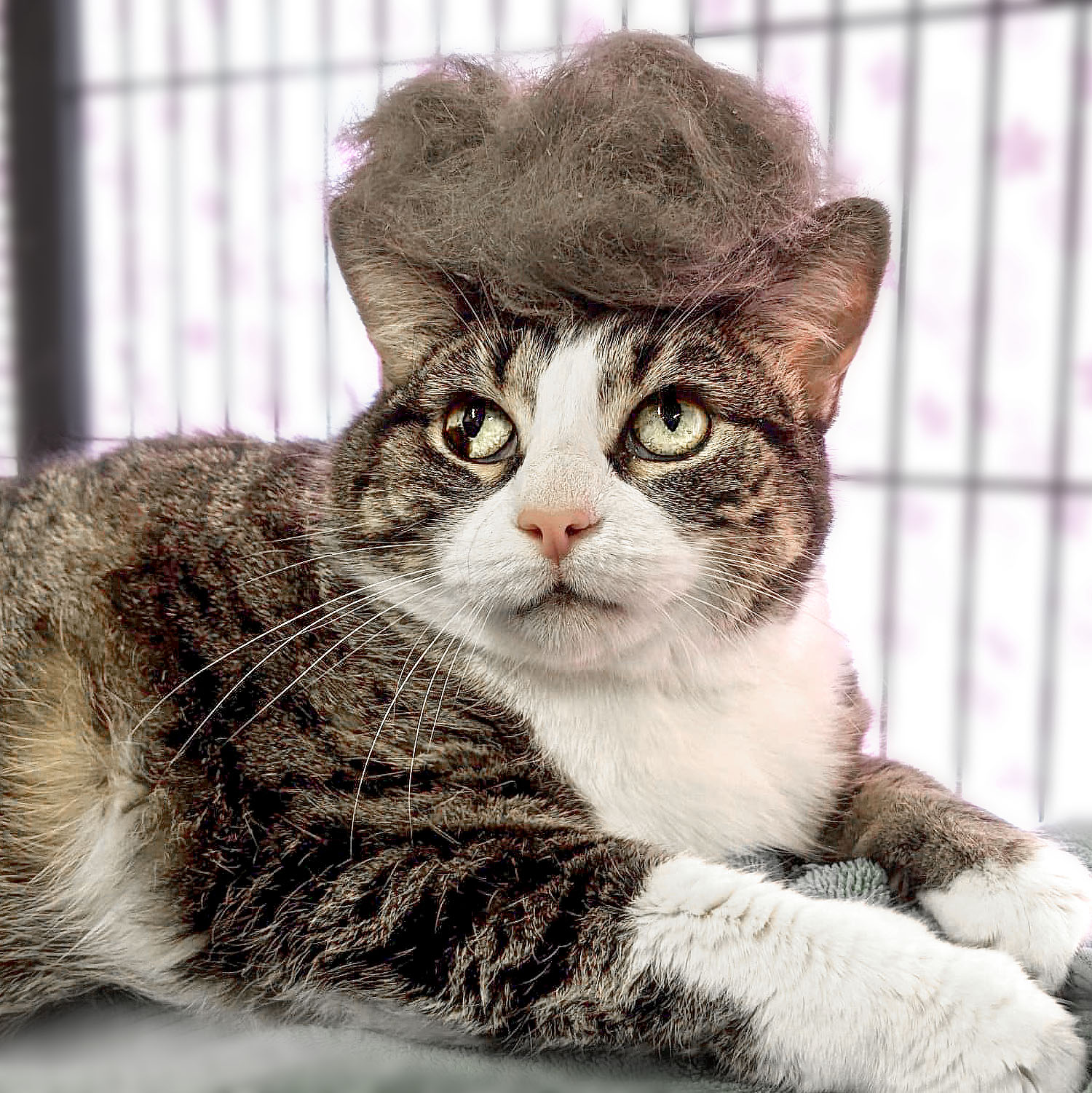 Twelve year old Jazz is a sweet, snuggly and chunky kitty. There's nothing she loves more than to cuddle up close to her human friends, especially at night when she can tuck right into bed with you.

Due to Jazz' generous size, she isn't able to jump very high and needs help getting up and down off of surfaces like beds - Not to worry, she is very familiar with using a stool to help her get around, and she has no problem with you lifting her up gently to escort her to a new snuggle spot!

Jazz loves to be pet all over, but some of her favourite spots are her head and neck for scratches. She has an incredibly soft meow, and an absolutely huge purr.

Since Jazz is such a big kitty, she is currently on a diet to help her slim down a little - And she also enjoys her work out routine! She loves to chase after a laser pointer, and will get her miles in by trotting around the house looking for her family to cuddle with.

Jazz needs help keeping all sparkling clean due to her chubby belly - She appreciates her bum being gently wiped with baby wipes once a day, and will help you out by grooming her paws as you clean her up! She doesn't mind you helping her out one bit

Jazz would thrive in a quiet home with no other cats, and no super rambunctious kids.