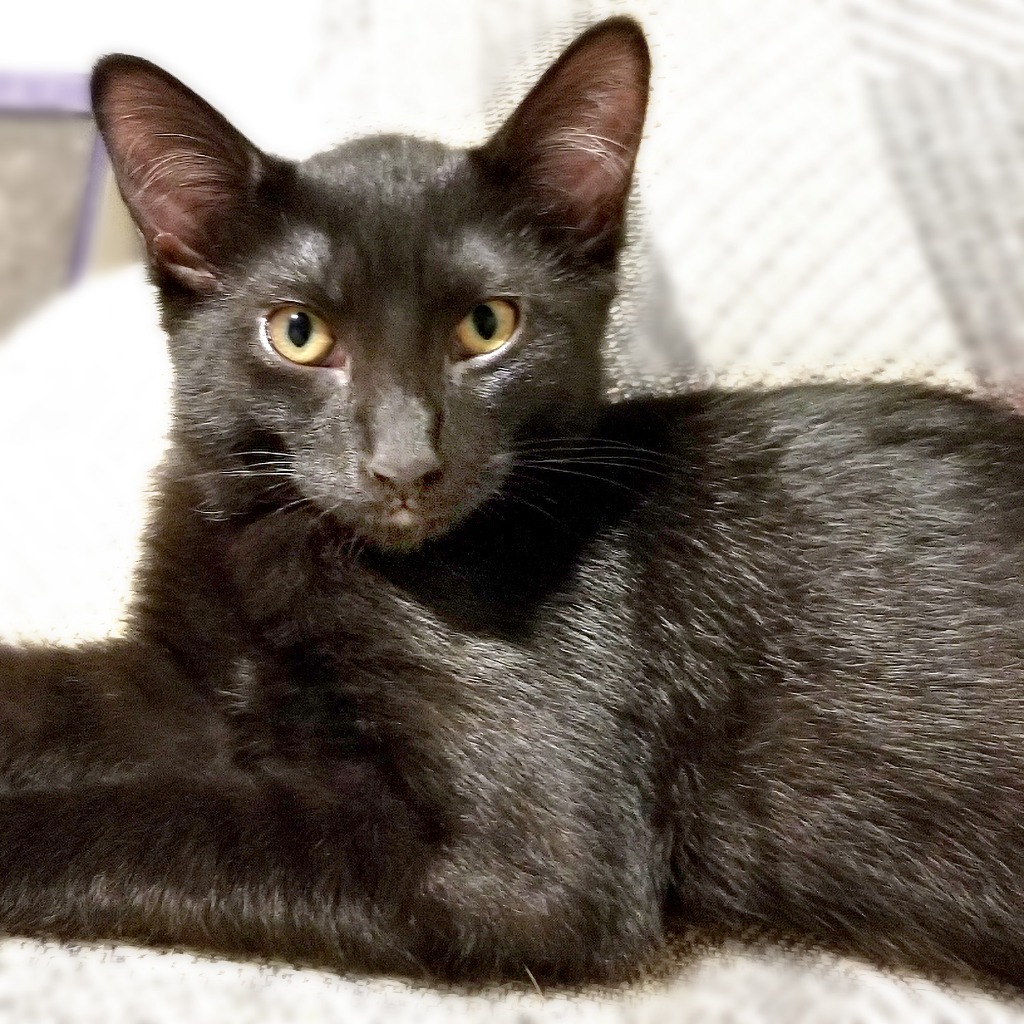 Five month old Duke is the sweetest soul you'll meet, he is the shy and mild kitty out of his litter, and his gentle attitude is sure to melt your heart!

Throughout the day Duke enjoys soaking up the sun and getting in his well-deserved beauty sleep - He's a big fan of naps! But, once he's decided he's had enough rest, he has no problem hopping up and playing with his siblings.

Duke is still a growing boy and is currently getting used to his big kitty legs - You may notice he moves a little awkwardly, like a teenager in a growth spurt! He likes to leap and jump around, and he excitedly bounds after his toys, so we know for sure that once he gets those wiggly things under control, his athleticism will only get better. For now, he's certainly funny to watch!

Ever the observer, Duke enjoys sitting back and watching the world around him while he chills out with you. Duke is also an amazing snuggler, he gives great hugs! He's the type of kitty that will get along with absolutely anyone and everyone if given the chance.