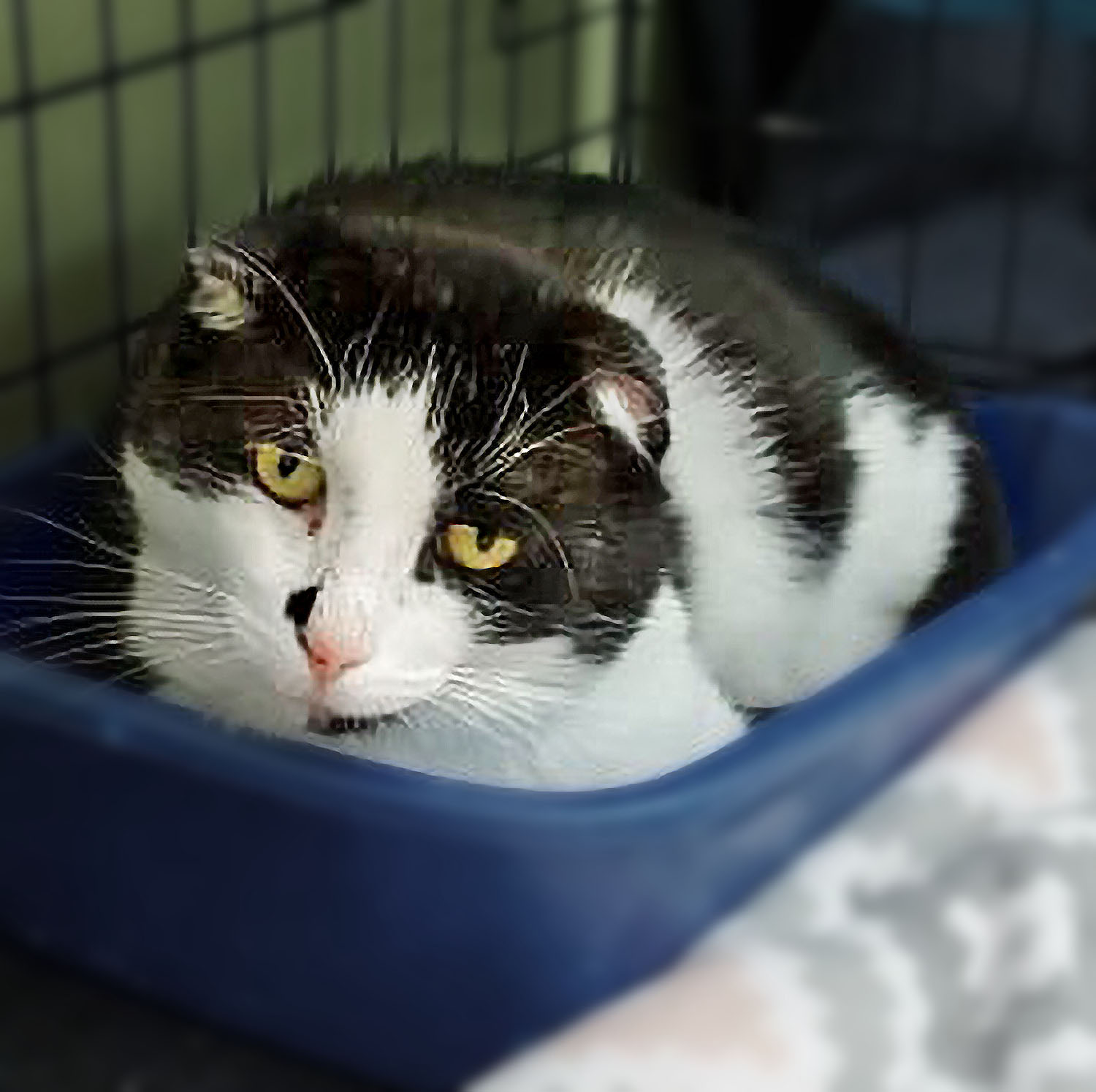 Five year old Dexter is one of those amazing kitties with a ton of personality and charm to go around! You can tell by taking one look at this handsome king that he's had a rough start to life, and Dexter is more than ready to settle into his forever home.

Although Dexter may initially be shy and a bit timid around loud noises (who wouldn't be, after living outside all of their life like this poor guy?), he is extremely food motivated and loves to play. The way to Dexter's heart is to butter him up with delicious food, and play lots of games with him!

In particular, Dexter is a big fan of anything that he can chase on a string, and he's more than happy to show you his awesomely athletic moves.

If Dexter isn't eating or playing, you can probably find him curled up in his kitty bed, lounging the day away and snoozing without a care in the world.

Dexter has lived alongside other cats in his foster home, and he doesn't seem to be bothered by them one bit. Dexter's ideal home is a calm environment without super young kiddos who may make him nervous.