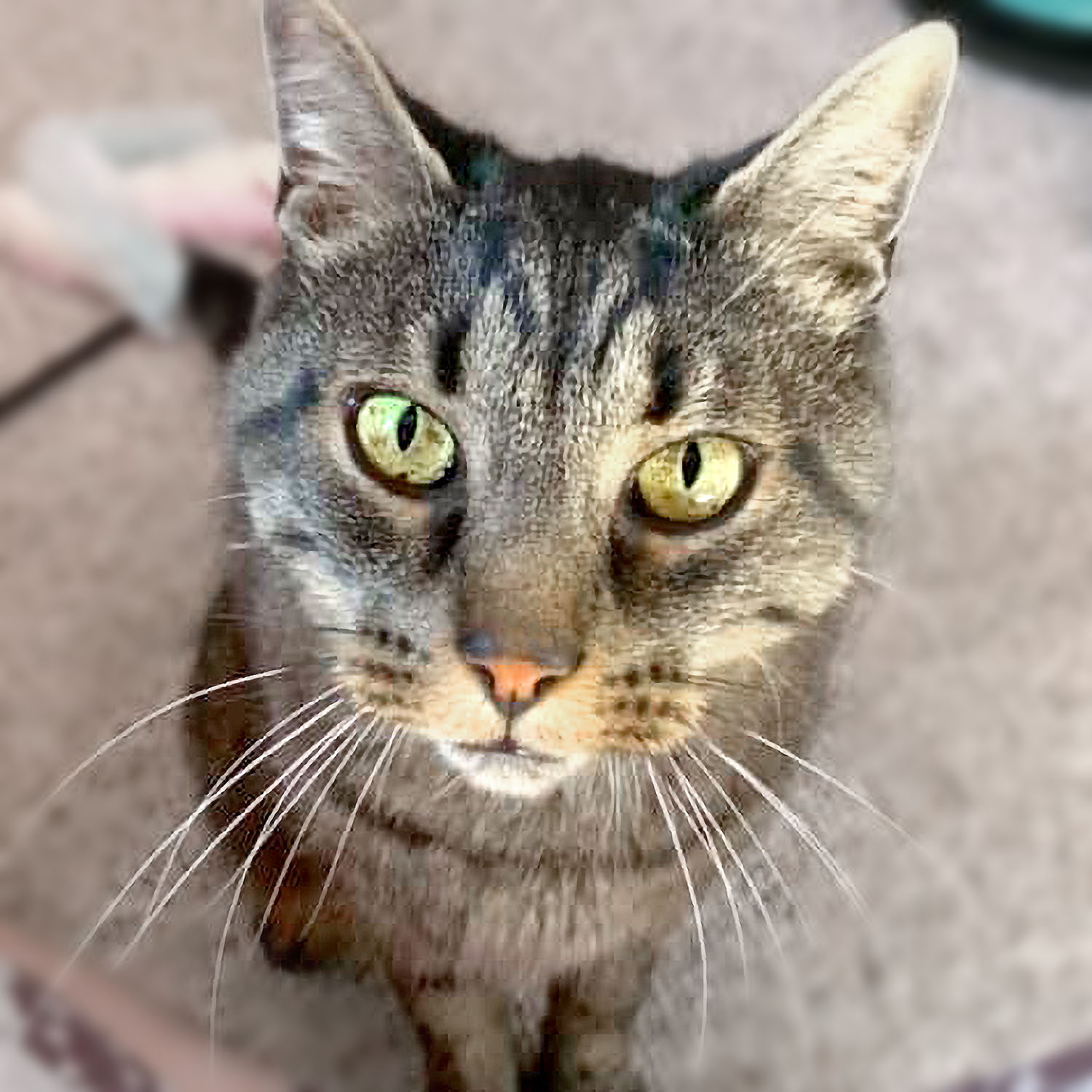 Handsome Seven year old Chicko is an absolute loverboy! Once you get past his initially shy introduction, you're in for a whole world of cuddles, purrs, and affection. If you're looking for a lap kitty, Chicko is your man!

Chicko will loyally follow you around the house if he decides that you're his favourite person, he's like a puppy with how wholeheartedly he craves affection and closeness with his human family. Chicko is a total lap cat and will happily take up any space you have when you sit down, and he would also love to sleep in bed with you at night!

When Chicko kneads, sometimes he will pick up whatever he is sitting on (your shirt, a blanket, ect) and bring it to his mouth to hold - It's very cute, and he looks so content when he does it!

Overall Chicko is a pretty active kitty, and he enjoys playing when he's in the mood. Catnip mice and balls with bells in them are a favourote of his. Sometimes, Chicko will give love nips if he thinks that you're ignoring him, or if he gets too excited when playing - Thankfully this good boy understands 'no', and he never does this to be mean!

Chicko is looking for a home with no other cats, and preferably no super young children.