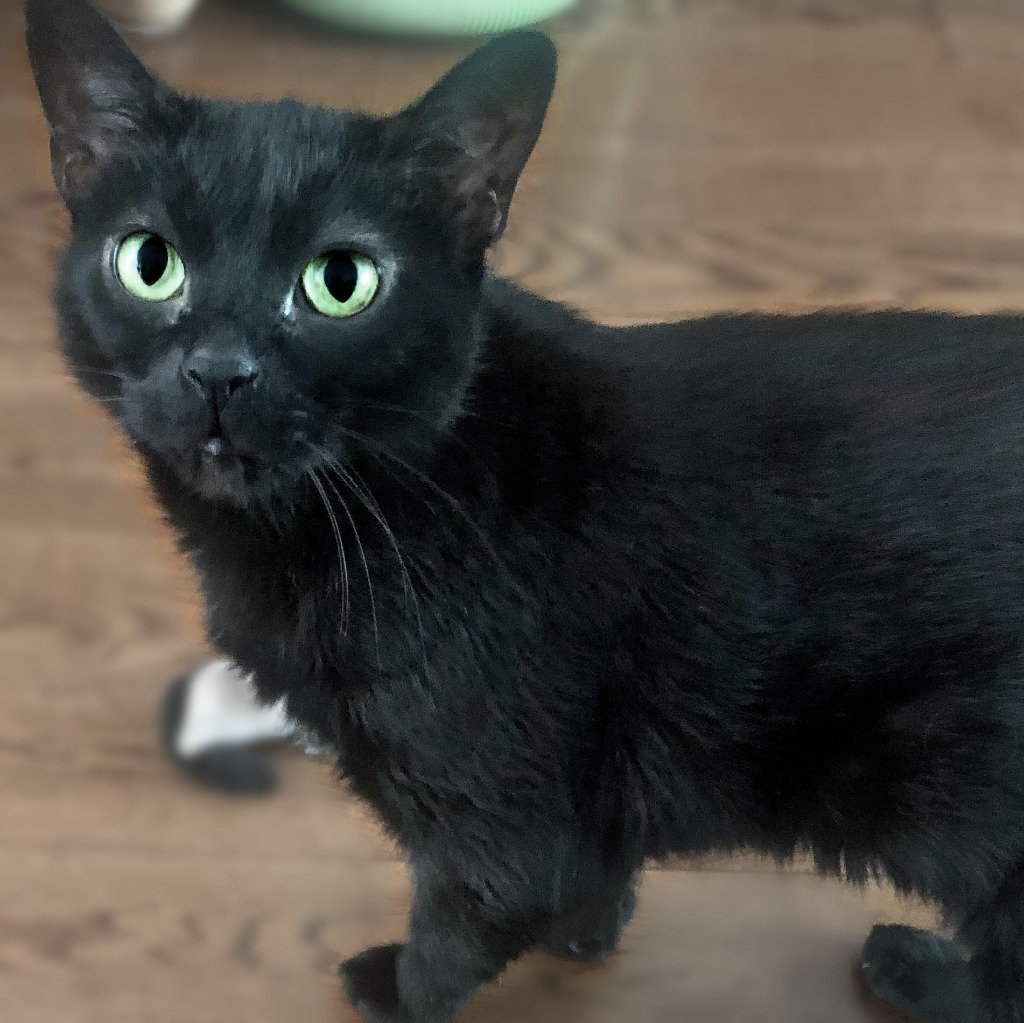 Avery is one half of a perfectly bonded pair, she needs to find her forever home alongside her sister Evie!

Avery became a member of Furry Friends alongside her sister after a very traumatic turn of events - The apartment building that they were living in caught fire, rendering the sisters and their human family homeless. After such an event, Avery and Evie's owner were understandably no longer in a position to care for the sisters, and they were entrusted into our care to find them both a new home.

Between the two, Avery took the longest to come around to her foster family - Not that we can blame her, after everything that she had been through! Nowadays though, she trots up to her foster family proud as punch to ask for pets, which she absolutely loves! Avery enjoys exploring wherever she can in the home, and is truly at her happiest when her humans are nearby. As soon as she wakes up in the morning, her mind is set on getting some snuggles right away.

Avery will excitedly come when you call her name, she's such a wonderfully intelligent kitty. She is also a lover of all things tall, and if she could spend all of her time lounging on top of a cat tree or window ledge, she totally would. She loves to be high up and able to observe the area, or peacefully watch the day go by through the window. She is extremely athletic, and great at jumping1

Adorably, Avery is also quite musically talented - She is well known about her foster home for tip-tapping across their piano when they forget to put the top down, playing out a lovely kitty tune for everyone to hear. Avery is often happy to spend her afternoon playing with toys or cat nip.

Avery absolutely lives for meal time, she is always looking forward to her next snack, or handful of treats! She gets along great with her human friends, and even loves the children in her foster home. Avery is also quite fond of other kitties.