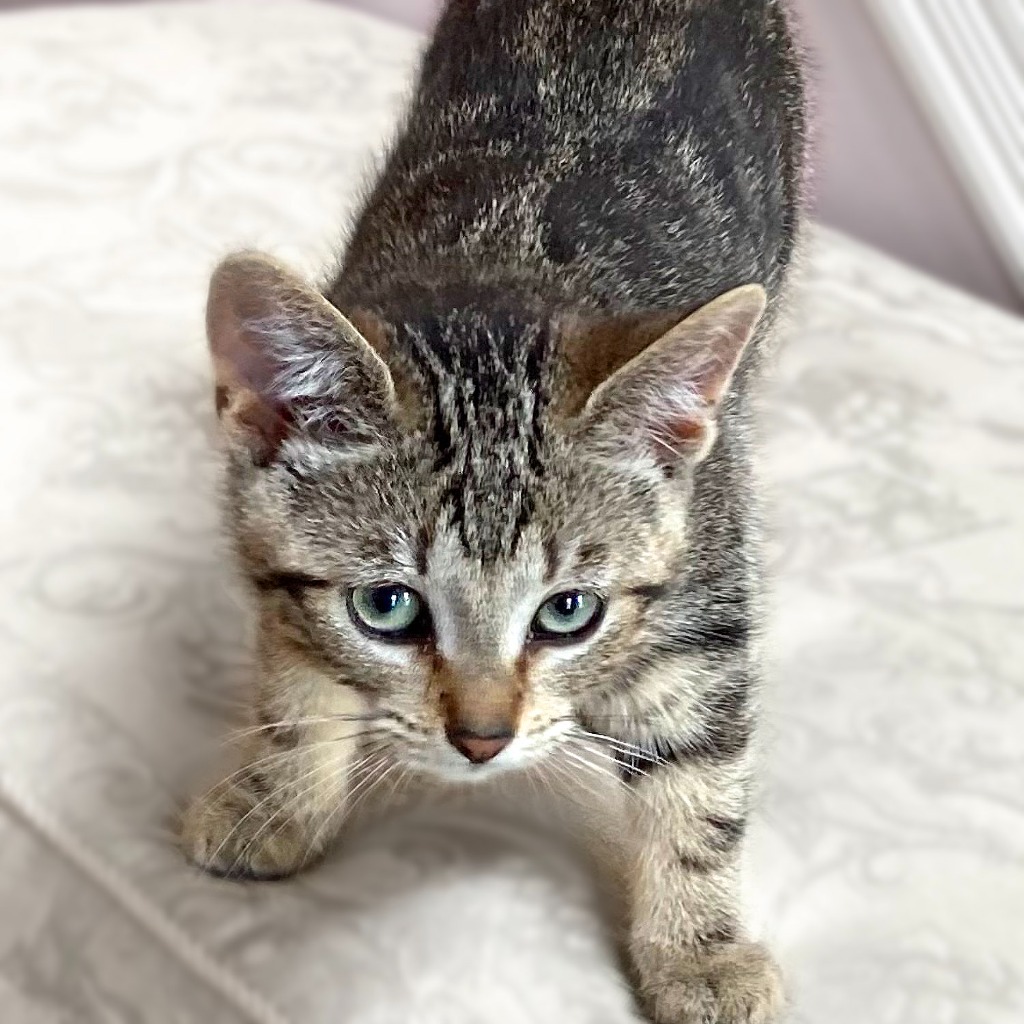 Say hello to Snap, a beautiful three month old tabby princess who is head over heels in love with everything about life - And with you!

Snap is wonderfully playful, affectionate, snuggly, smart as a cookie but twice as cute... There's just so many good things we could say about this little girl.

No matter what she's doing, Snap is generally a very happy and content kitty. Whether she is playing chase with her siblings, attacking the latest toy she's discovered, cuddling up to her mama or snuggling on her favourite human's lap, you'll always know that Snap is pleased as punch by her adorable and gentle purr.

Snap loves to be pet and held close, and she's so clever that she will come right to you if you hold your hand out and wiggle your fingers to invite her over.

This girl is a great eater who enjoys both her wet and dry food, and she has perfect litter box manners as well.