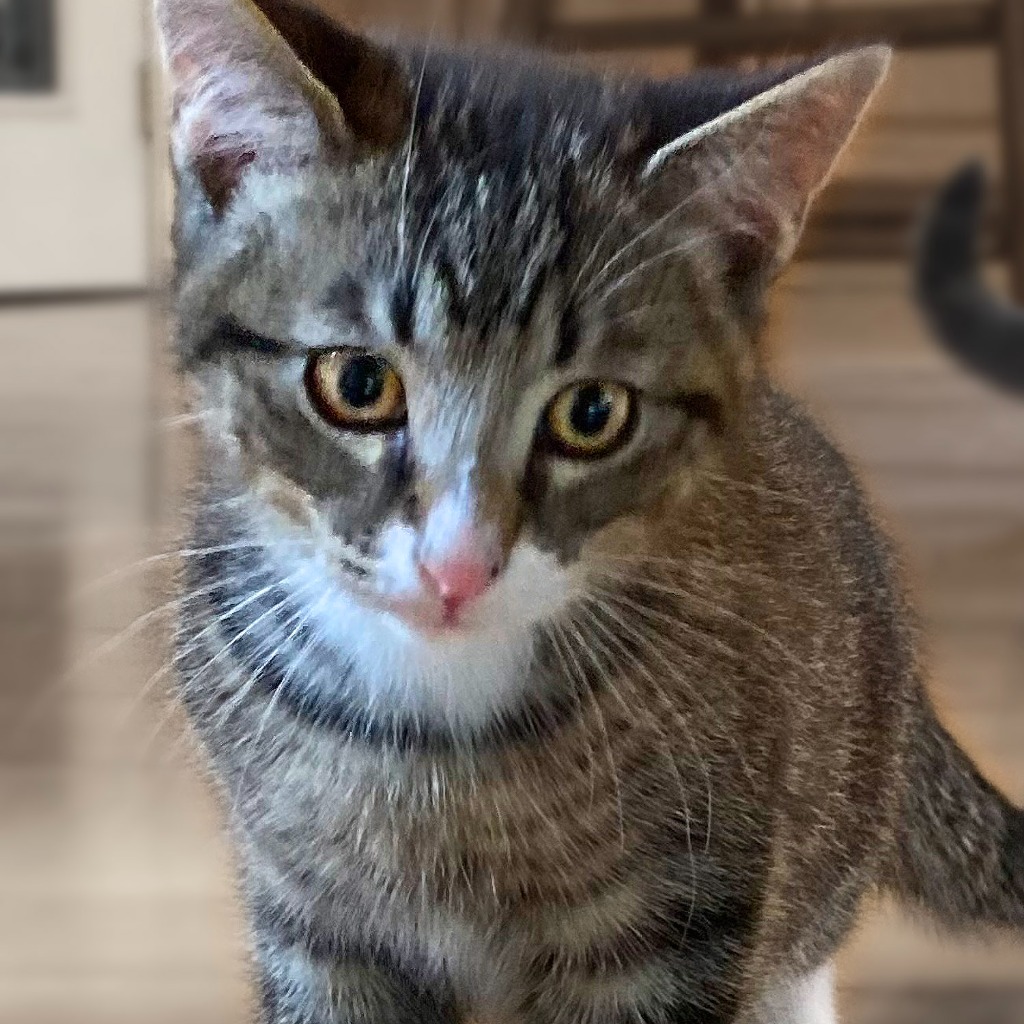 Well hello there, Handsome! Crackle is an amazingly affectionate and rambunctious three month old kitten, he just puts his WHOLE heart into everything he does - Crackle loves hard, plays hard, and naps hard when he finally settles down for the day!

Crackle is the explorer of his litter, this courageous little king loves to boldly go where no kitty has gone before while he goes about his day playing and monkeying around. He prides himself on being the first kitty to jump up on a lap for affection, and the first to settle down on that same lap for a good sleep once he tires himself out.

Crackle loves his affection, and he's always happy to soak up the pets, scratches, and cuddles. He's particularly fond of having his chubby little belly rubbed! This sweetheart loves his mama, siblings, and his human friends.

When he just can't find what he's looking for or when he needs a little help, Crackle will put his adorable meow to good use to let everybody in the house know.

Crackle is a great eater with both his wet and dry food, and he has fantastic litter box manners.