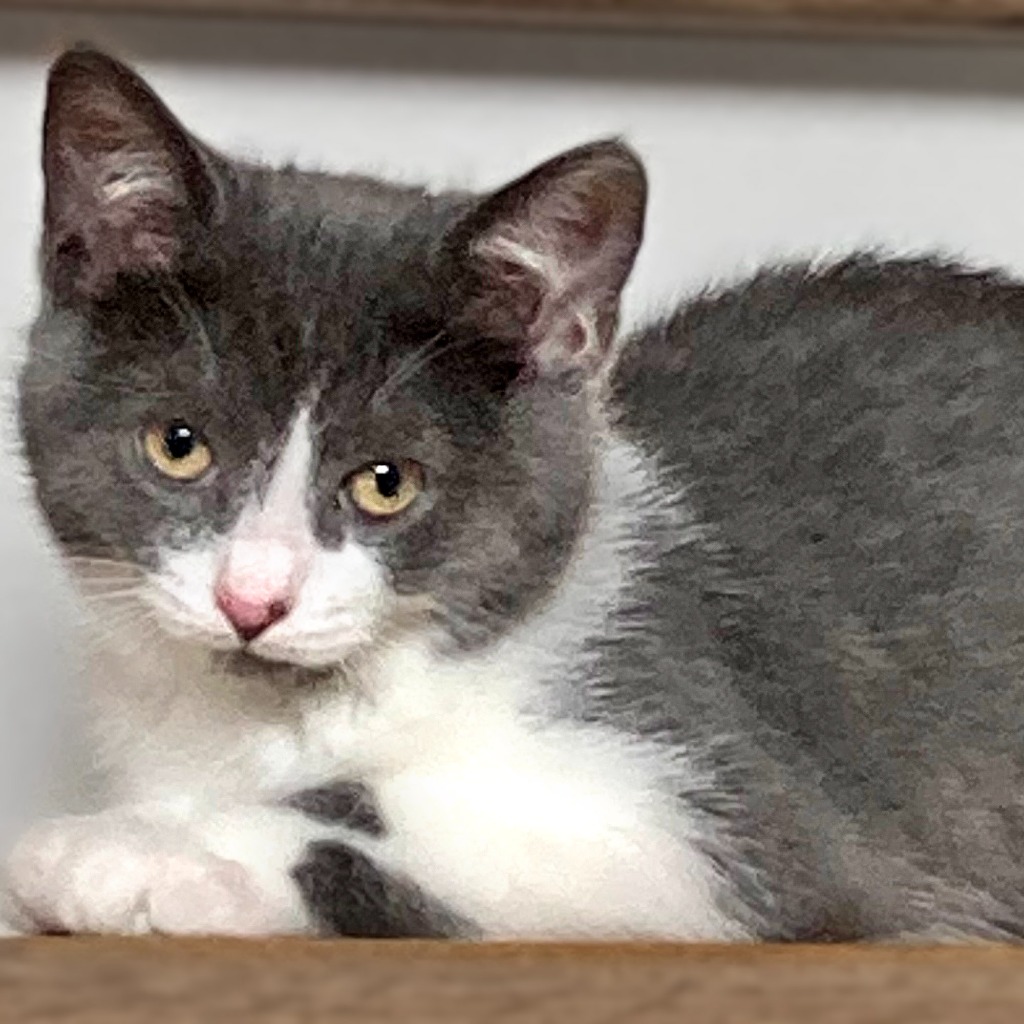 Pretty little Pop is a gente-hearted and kind girl, she is sweet and independent, and just so adorably mature for a three month old kitten!

Pop loves to play and wrestle with her siblings, but she's often just as content to play by herself or explore the house while lost in her own kitty thoughts. She is also incredibly fond of any toy that she can get her paws on, and has recently enjoyed trying to catch hockey players on her foster family's TV screen when a game is on.

When it comes to love and cuddles, Pop will gladly accept pets and a snuggle in between playing, but often time she has a busy kitty schedule that she needs to stick to and prefers to show her love from a distance. Pop is kind and observant, and she prides herself on being the perfect assistant while doing her own thing!

Pop will happily settle down in any room that you're in and keep you company, but doesn't tend to get under your feet like some kittens do.

Pop loves to eat both her wet and dry food, and she also has amazing litter box manners.