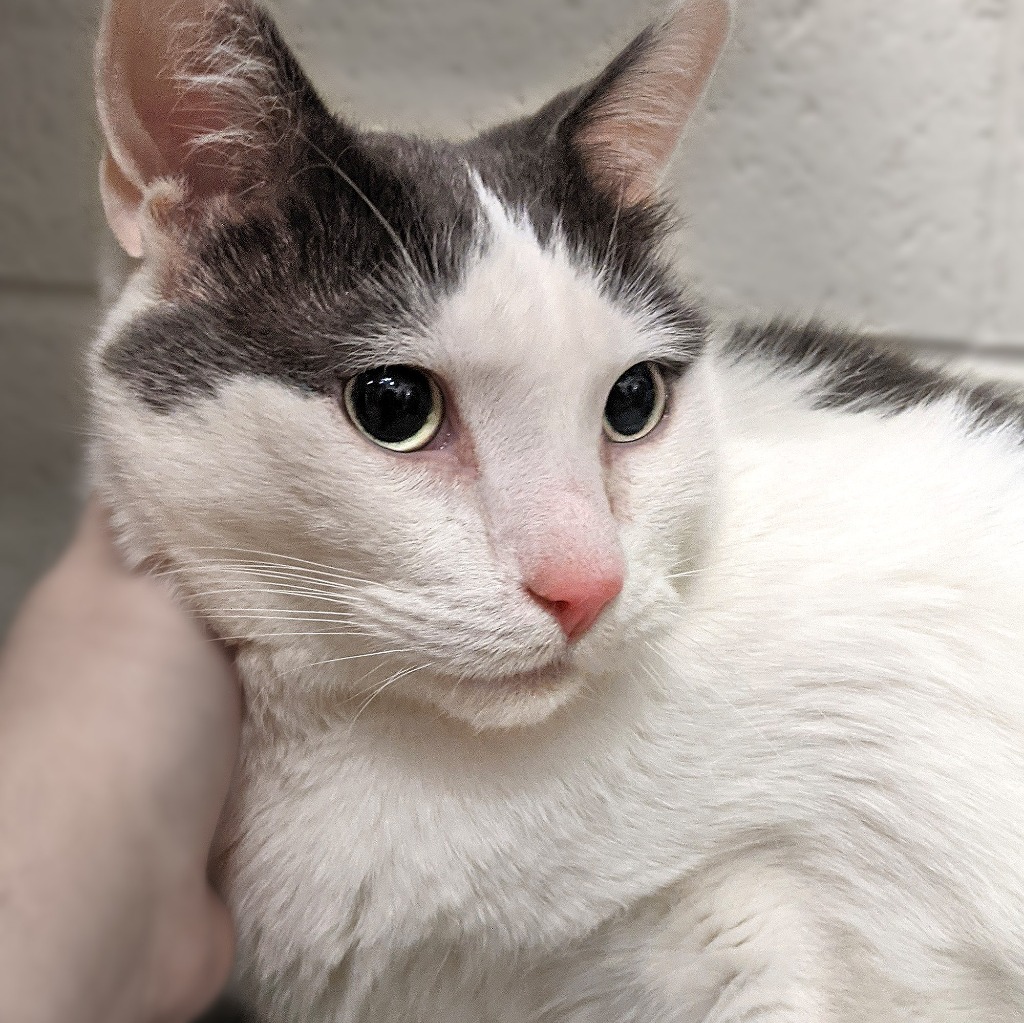 Miko is one half of a perfectly bonded pair, he needs to find his forever home alongside his brother and best friend, Felix!

Mr.Miko is one funny guy, at just eight years young he has an amazingly adventurous spirit! There's just no end to the curiosity and wonder that this handsome fella has for the world around him.

Although Miko was surrendered into our care alongside Felix when their owners ended up having to move and weren't able to take the brothers along, you would never know Miko was adjusting - It only took him a day or two to open himself up to the possibility of making some new friends and family, and he's only grown happier as the days go by! Cats, kittens, human friends, Miko's just happy to meet friendly new faces.

In particular, Miko decided that he liked the younger Furry Friends family members the most, quickly becoming a fatherly figure for some of our resident troublemakers, showing them the ropes and keeping them out of trouble... Just kidding, Miko got into trouble with the kittens!! This monkey had no problem running around and keeping up with his young friends, dashing around with toys and laying on top of them when they got too out of hand. At the end of the day, we would always find Miko, Felix and their new friends curled up infront of the kitty TV, snoozing while watching the birds and squirrels on the screen.

Miko isn't a picky guy, but he does ask that you spend lots of time with him! He's very personable and will often try to curl up in your lap if you sit on the floor with him. He loves it when you break out the toys and play with him, brush his fur, or just hang out and relax with him.

Miko is also a very talented kitty kisser, he will pepper your hands and cheeks with tiny licks when he really likes you!

Overall Miko is just a fantastic kitty. He's a good eater with great litter box habits, and he gets along amazingly with other cats. He would likely do great with kids that aren't overly rambunctious.