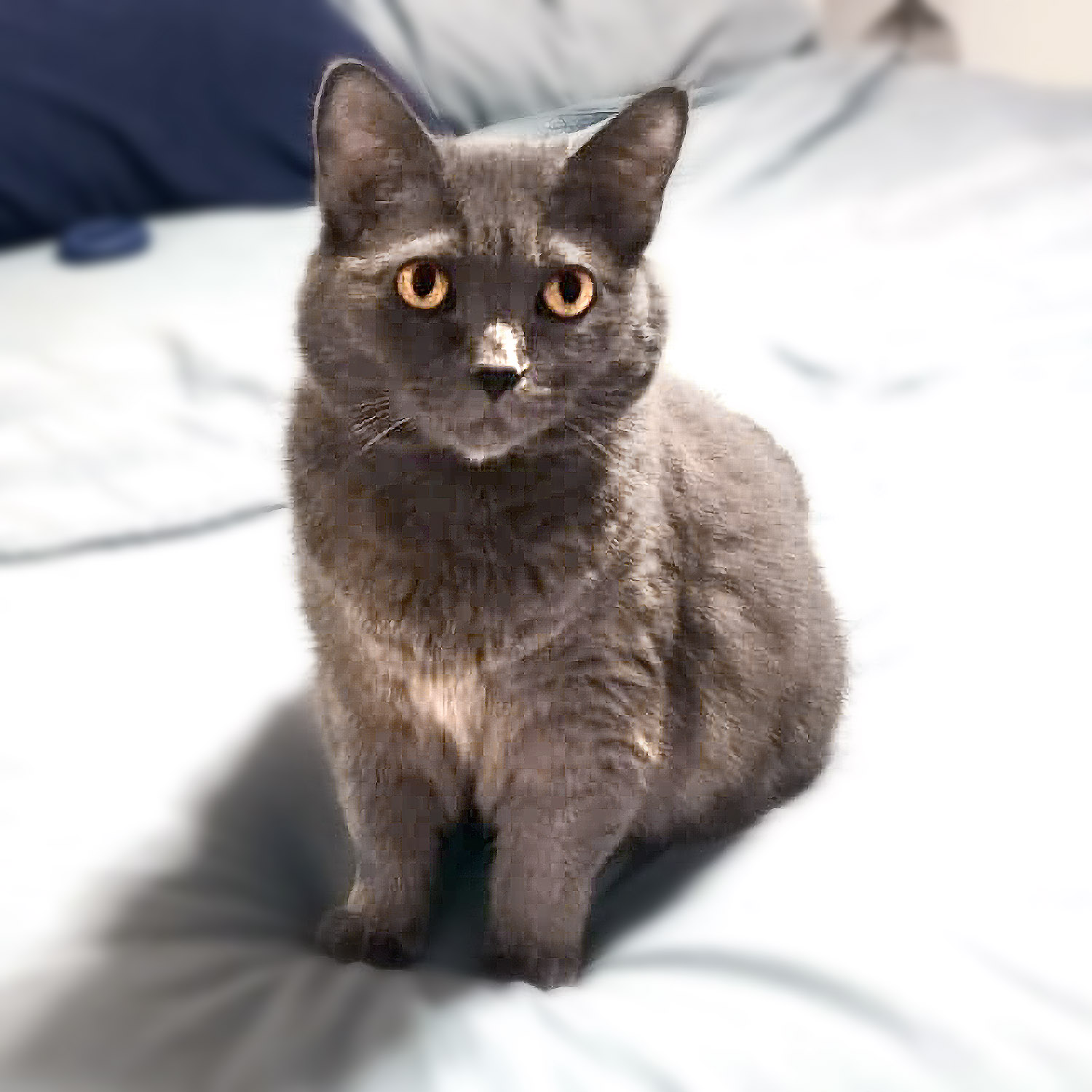 Our absolute lovebug Yoshi is looking for her very own forever home! You won't find a friendlier or more affectionate kitty no matter how far you look, Yoshi's the entire package and then some!

At just 11 years young, Yoshi's full to the brim with adoration and joy for her human friends. She just loves to be loved - You can pat her wonderfully soft coat of fur and even rub her squishy belly, she doesn't mind one bit! Her foster family proudly proclaims that she is one of the most loving, if not THE most loving, kitties that they have ever had the pleasure of fostering.

After going through many changes in her life before coming into our care, it took Yoshi a few months to really settle in, but now that she's gotten comfortable she truly lets her brilliant personality shine through. We are sure that in her forever home she will also have an adjustment period as she settles in, but with your love and patience she will shine in no time. Yoshi is well known for getting up on the couch, lazy boy chair, or bed right up against her humans. She has no problems making herself comfortable and will situate herself on a favourite chair or cushion when she wants to.

Yoshi doesn't take baby steps when it comes to cuddles, there's no warning, she will joyfully flop herself right on top of her foster dad with a 'thud'! Although she doesn't often spend the entire night sleeping in the bed with her humans, she will confidently call her foster dad to bed around 9:30 with a soft meow, and run straight to the bed when he gets up to follow him. If he somehow gets there before Yoshi does, she's never far behind to hop right onto the bed on his heels.

Yoshi is a great eater, and she knows when mealtime rolls around - If her humans are behind schedule, she will trot down the hall and let them know! She is on a dietic of diabetic wet food, her system responds to the lower sugar content of this particular food very well. Yoshi requires no insulin or medication, just her delicious diabetic-friendly food to keep her in tip top condition.
She also has perfect litter box manners. Yoshi can be picked up, but she's not the biggest fan and will wiggle until you let her down.

All in all, Yoshi is a gentle gal who is ready to go home with you. She would thrive in a relatively quiet home with no super young children, as their rambunctiousness can startle her sometimes. Once you earn her trust, you're going to be friends for life.