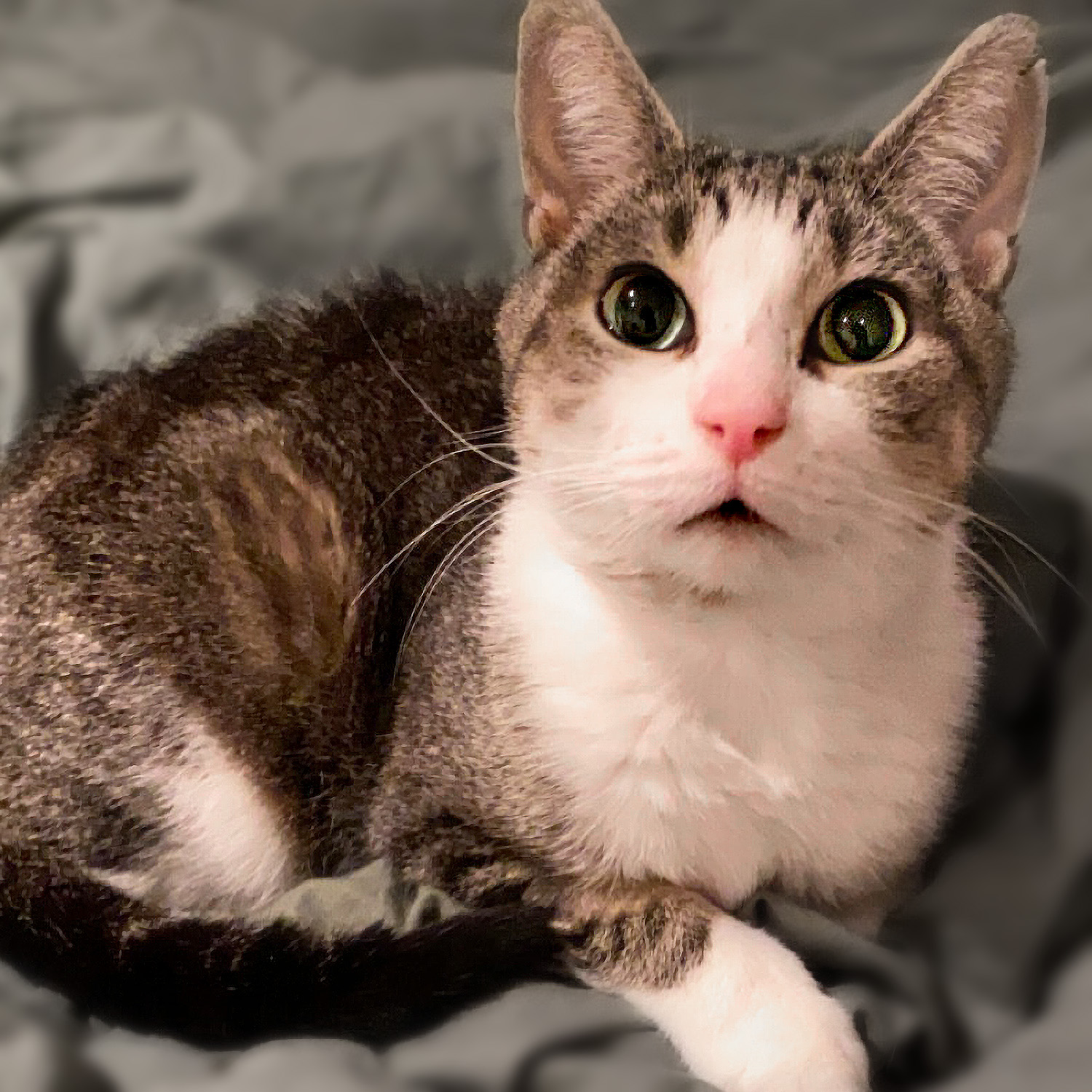 Casey is one half of a perfectly bonded pair, he has to be adopted alongside his best friend Shelby!

Our brilliant green-eyed charmer Casey is a confident and laid back one year old, he's more than happy to spend his days lounging in a sunny windowsill or sleeping curled up alongside Shelby, or even hopping up onto your lap to soak up the love - Maybe you could call him a little lazy, but all of the best cats are!

Casey absolutely loves being close to his humans, his favourite part of the day is when he finally gets to slide up next to you on the couch and stretch his toes out, relaxed as anything and ready to zone out to whatever you're watching on TV that night. The more people in the room the merrier as far as he's concerned, Casey is very personable and enjoys making lots of new friends! He considers himself quite the lap kitty, and he loves his scratches.

If Casey isn't working on his tan while watching the world go by outside the window, or trying to sneak up close for a cuddle with you or Shelby, then you can probably find him playing happily with his catnip toys! You would hardly recognize our playful and outgoing Casey compared to the shy little guy he was when we first met him... Nowadays he's got no problem playing to his heart's content in front of everyone.

In order to fuel his busy schedule of sleeping, snuggling and playing, Casey is a fantastic eater! He enjoys his breakfast of wet food and will happily meow his thanks every morning as you dish out his meal. Of course, he also enjoys a generous helping of his favourite temptation treats after his bowl is clean! Once he's all done, Casey goes about his litter box business in a neat and tidy manner.

Casey gets along well with his foster family's dogs, and he's even met their ferrets. Sometimes, he will run alongside the dogs like he's one of the pack!