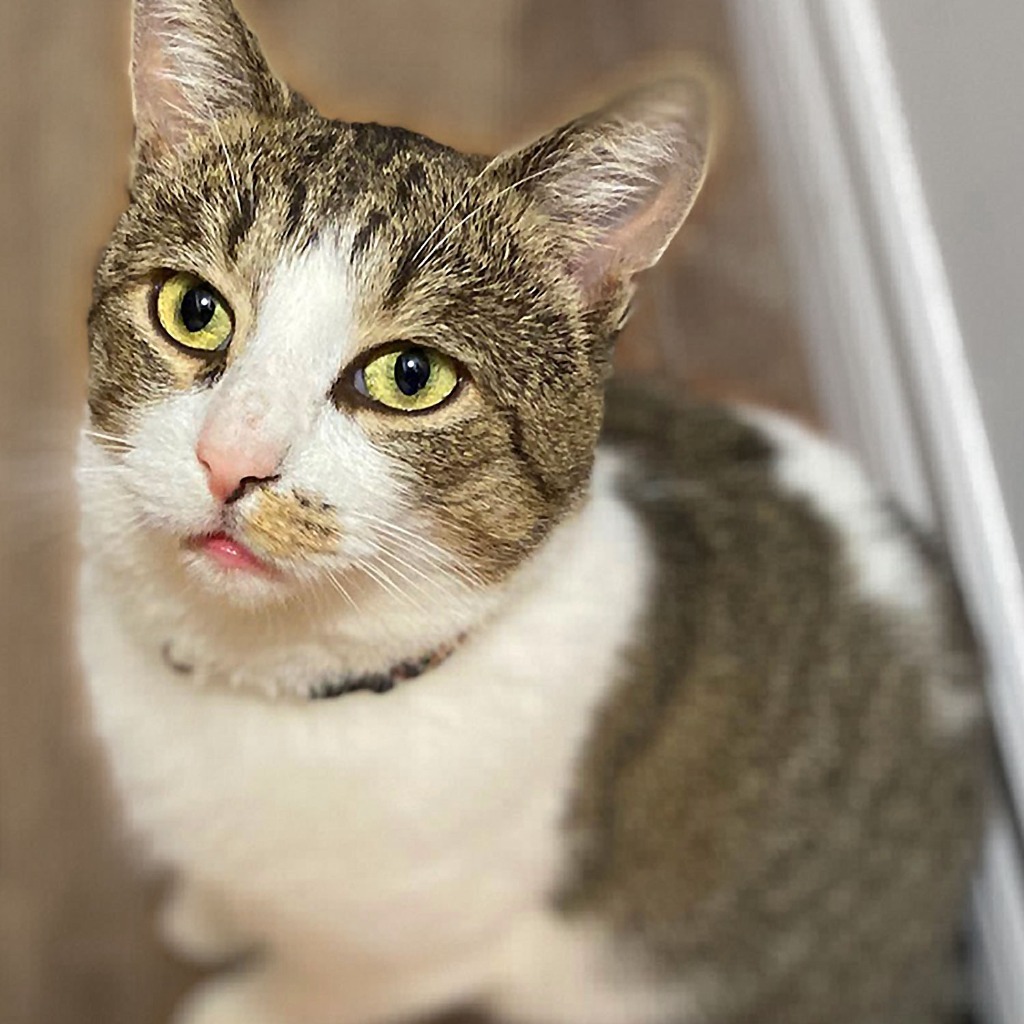 Shelby is one half of a perfectly bonded pair, he has to be adopted alongside his best friend, Casey!

Shelby is a handsome tabby and white one year old gentleman with a nose for exploration, he's very fond of panoodling around the house all day long just to pass the time and keep himself occupied. You think Shelby's checked all of the corners, under the table, behind the dresser, around the fridge? Maybe he did, but he's going to look again just to make sure that he hasn't missed anything!

It's hard to pick a favourite pastime, but Shelby has always loved sitting in the window to watch the world outside.

This guy is one outgoing and fun kitty to have around, he's always happy to spend time with his favourite humans, whether it's getting up close for a snuggle or running around the room as you toss his favourite cat nip toys into the air for him to catch. Shelby's not picky about his toys, but he definitely prefers anything that's stuffed full of cat nip, that's for sure. At bedtime, he proudly cuddles up to his humans in bed every night.

Shelby and Casey get along like two peas in a pod, they are the pepperoni to each other's pizza and the apple of each other's eye, they're best buddies! They're always snuggling up alongside each other and cuddling close even in their sleep, and they very much look forward to being able to spend the rest of their lives together in their forever home.

With all of the energy he puts into exploring his territory and snuggling Casey, Shelby knows that he has to have a healthy diet to fuel his day! He's a fantastic eater and meows excitedly for his breakfast every day, and he would never say no to a generous helping of temptations treats after meal time. Once he's done eating, Shelby takes his business to the litter box with no accidents, and tidies up after himself with no problem.

Shelby gets along well with his foster family's dogs, and he's even met their pet ferrets. What a social guy!