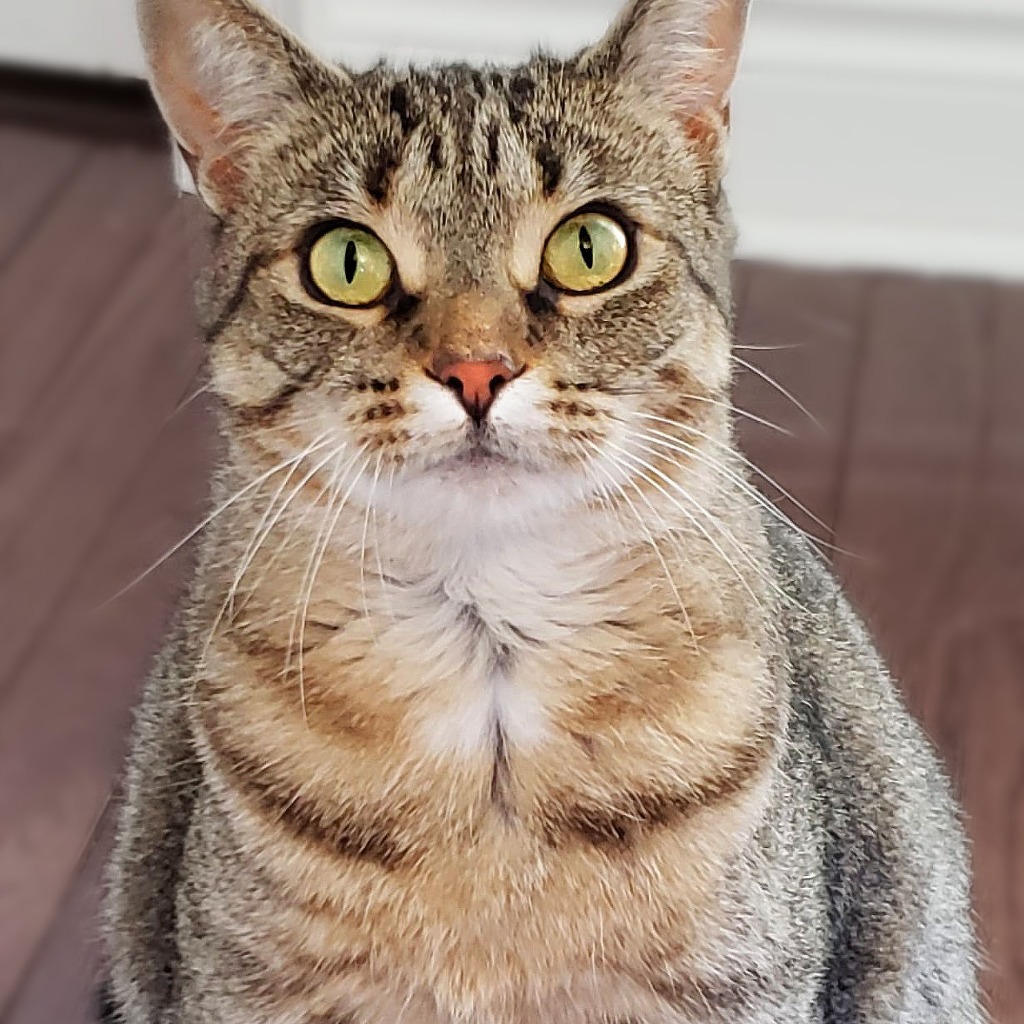 Mamacita (or Mumma as her foster parents affectionately call her) is one half of a perfectly bonded pair with her son Tippy.

She was rescued from a life where she lived over a year outside. Mumma is around a year and a half now, and she was originally brought into our care with Tippy and a litter of smaller kittens.

When Mumma first came in she would hiss every time a human so much as walked in the door or even looked at her.... It was clear that she had never experienced human kindness. Thankfully over time, Mumma has grown so much more comfortable with her humans that she will now rub around your legs and flop down repeatedly until you give her all the head, chin and back scratches that she has grown to love! Mumma does get nervous and will scurry from your path when you're walking about the house, but she responds to an invitation when you stretch down your hand to greet her. Despite her sometimes shy nature, make no mistake that she adores the attention.

Mumma can easily be lured up onto a lap or beside you on the couch with a few of her favourite Temptation treats. She is not a fan of being picked up, but her fosters have started occasionally picking her up in order to settle onto a lap for a good scratch session, so she's learning. She doesn't last very long in your lap like this, but we know it's only a matter of time now before Mumma realizes that this action always leads to her favourite pastime - getting scritches!

With her youthful age comes youthful energy, so she is also a very playful kitty. Sometimes when she does her belly flops in front of you, what she really wants is to play! She will run from across the room if you break out a stringy toy and she will pounce on it with gusto.

Mumma has met other cats, and she was exposed to gentle dogs from her life before foster care. Mumma would love to find a furever family who will be patient with her shyness and allow her to settle in at her own pace. We are positive that her sweet affection will surely win you over!