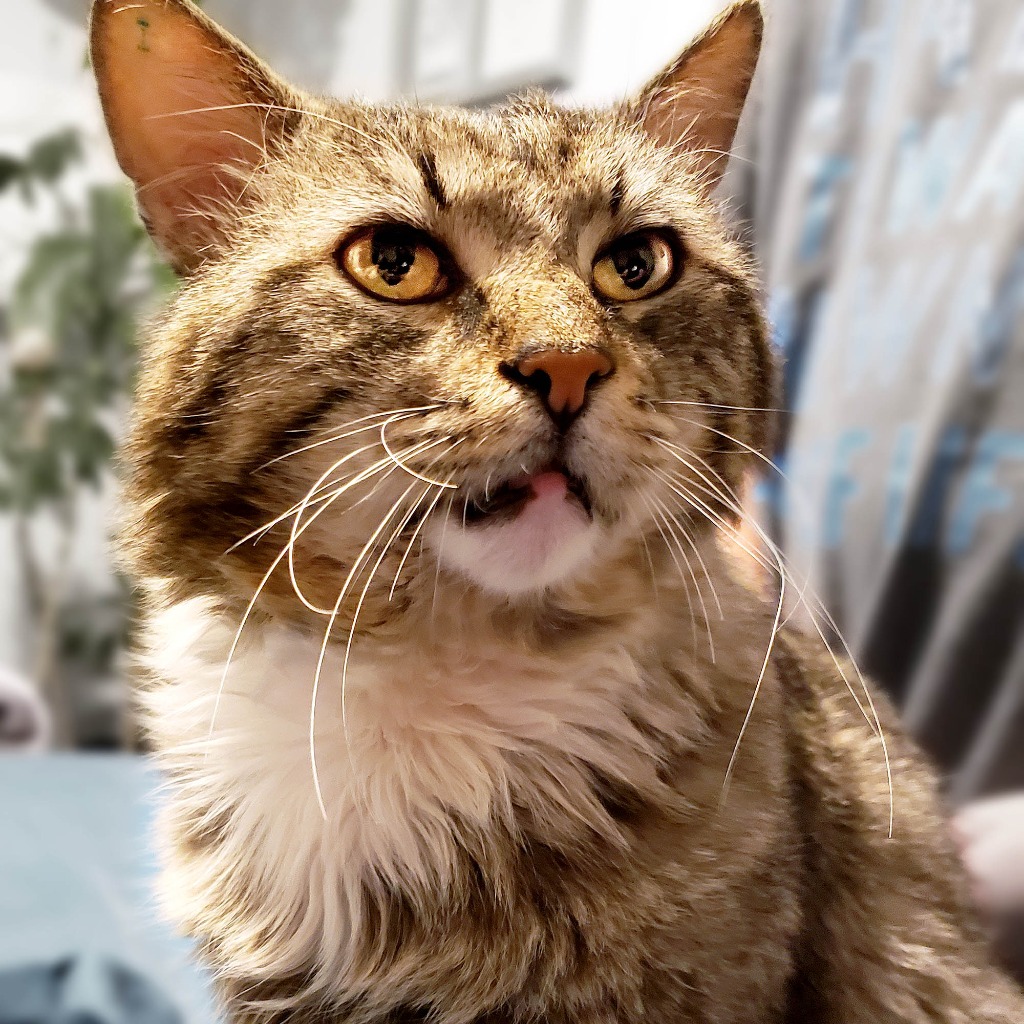 Cooch is a gentle giant, he just wants to be the centre of your world and light up your life at every opportunity! After spending a good amount of his life living outdoors and surviving with his cunning wit, he's more than ready to settle in with you.

At just eight years young, Cooch is a charmer who has a talent for keeping your lap warm and catching flies when they buzz by. Cooch is pretty unflappable, as long as he's nearby and has the opportunity to spend plenty of time with his favourite humans, he's content!

If he's not snuggled on to your lap, Cooch is probably keeping your desk warm while you're trying to work - He doesn't want you to get lonely, after all! Cooch is very considerate like that, he's always thinking about what he can do to make your day brighter, whether it's a laugh at antics or a snuggle with his wonderfully soft purr.

Throughout the day, Cooch isn't afraid to follow you around the house and trail behind you like a loyal companion from room to room, whether he's anticipating a treat or a snuggle, he just knows that something good is going to happen. This incredibly gentle guy enjoys all sorts of attention, he's a total sweetheart!

After living outdoors, Cooch is now an FIV positive kitty. What this means is that his immune system doesn't work the same way that other kitty's might, but he's still as happy and healthy as can be! The only difference between Cooch and a non-FIV kitty is that if Cooch gets a kitty cold, he may take a little longer to get over it, but he's a strong guy, and he knows that you'll take great care of him!

Cooch gets along fantastically with children, he is very gentle and affectionate. He would do best in a home with no other cats or dogs.